Metro Bank Launches International Payments On-The-Go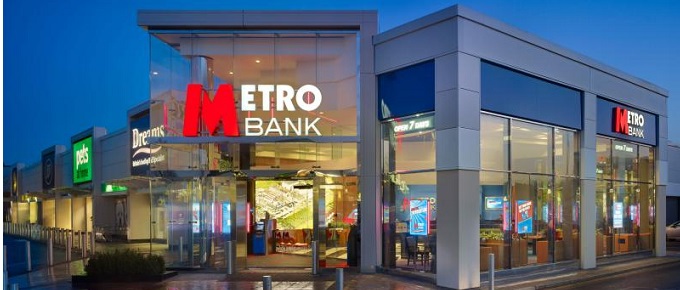 Metro Bank, the revolution in British banking, has enhanced its award-winning mobile app by launching international payments for its personal and business customers.
The new service enables customers to make same day SWIFT and next day SEPA (Single Euro Payments Area) payments in euros, US dollars and GBP sterling to more than 38 countries.
To create a new payee, customers can either enter the payee's IBAN to automatically generate the SWIFT BIC Code or simply input their account number. Sitting alongside the app's domestic payments functionality, the straightforward four-step process allows customers to choose whether they or the payee cover the charges.
Paul Riseborough, Chief Commercial Officer at Metro Bank said: "We're always looking for new ways to make our customers' lives easier. Whether you want to send money to your loved ones back home or pay an overseas supplier, you can now do it with a simple tap of the app."
The news follows the bank's recent launch of its in-app AI-powered money management tool Insights, which is now available to all its personal mobile customers.
Source: Metro Bank