Merrill Lynch Wealth Management Adds Mobile Wire Transfer Capabilities and Other Enhancements to Its MyMerrill Mobile App in Major Redesign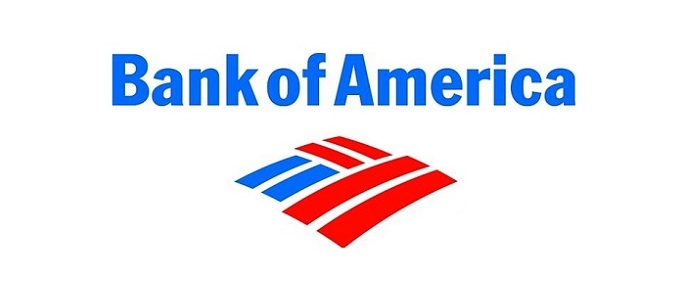 Improved Navigation, Dynamic Help Capabilities and Additional Self-Service Opportunities Are Featured in MyMerrill Mobile Redesign
Merrill Lynch Wealth Management announced major enhancements to its mobile apps and other technologies in recognition of the growing use of mobile, social and web technologies in their clients' personal and professional lives. The new capabilities include the ability to initiate wire transfers from mobile devices, and enhancements to existing features of its client website, MyMerrill.com™, including e-signature and My Financial Picture. Merrill Lynch reports a 25 percent increase in mobile adoption from 2015 to 2016.
Andy Sieg, head of Merrill Lynch Wealth Management, said: "We're continually seeking innovative ways to serve clients and make financial transactions easier. Mobile technologies help us deliver goals-based wealth management solutions to our clients when, where and how they prefer. With these enhancements, we are extending our leadership position among wealth management firms by providing the most comprehensive digital capabilities – and we plan to continue making bold investments to meet our clients' needs."
Available on both iPhone and Android devices, the improvements build on capabilities introduced late last year, including fingerprint authentication and one-time passwords. The enhancements include an improved user experience that provides clients streamlined navigation and:
A customizable dashboard that is easy to read and navigate, enabling users to choose up to seven different options.
Interactive charts with heat maps that help visualize the market.
Contextual help features based on where users are in the application.
The ability to initiate wire transfers from within the application.
Existing mobile features include:
Banking: Bill pay, mobile check deposits and money transfers linked to Bank of America and accounts held at other financial institutions.
Wealth management: Portfolio overview, real-time quotes, news, watch lists and alerts.
Aditya Bhasin, head of Consumer and Wealth Management Technology for Bank of America, added: "Clients' experiences with Merrill Lynch are constantly happening in both the physical and digital worlds. With our latest app, our clients can access a personalized view of their accounts and engage directly with their financial advisors. We are helping our clients live their financial lives by connecting digital and physical, banking and investing, in a seamless, easy manner that enhances the strong relationships clients have with their advisors."
In addition to the developments in the mobile space, MyMerrill.com continues to enhance the features available to clients and prospects. Most recently, e-signature capabilities were expanded to make more than 70 forms eligible for electronic signature capture. My Financial Picture, the firm's asset aggregation tool, was also recently introduced to prospects as part of the pre-client online experience.
In an effort to ensure that clients and prospects are aware of the numerous features available to them, a video series has been introduced that will provide users short tutorials on how various features may be accessed and used.
About Merrill Lynch Global Wealth Management
Merrill Lynch Global Wealth Management is a leading provider of comprehensive wealth management and investment services for individuals and businesses globally. With 14,629 financial advisors and $2.1 trillion in client balances as of December 31, 2016, it is among the largest businesses of its kind in the world. Merrill Lynch Global Wealth Management specializes in goals-based wealth management, including planning for retirement, education, legacy, and other life goals through investment, cash and credit management. Within Merrill Lynch Global Wealth Management, the Private Banking and Investment Group focuses on the unique and personalized needs of wealthy individuals, families and their businesses. These clients are served by more than 190 highly specialized private wealth advisor teams, along with experts in areas such as investment management, concentrated stock management and intergenerational wealth transfer strategies. Merrill Lynch Global Wealth Management is part of Bank of America Corporation.