Meet Stefan Grasic – The Man Behind The Best Broker Review Website In The UAE.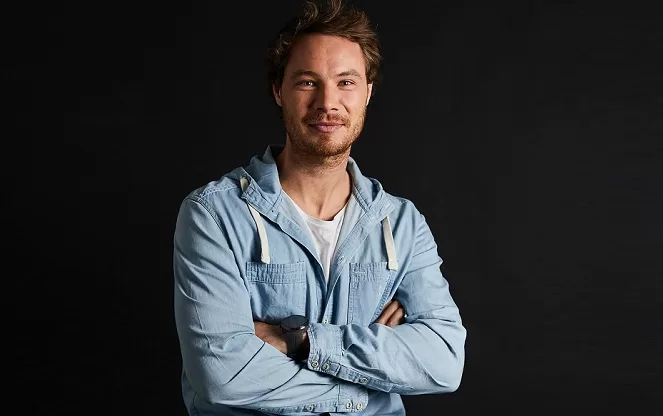 1. Tell us a little about Business 24-7's history and how the company's services have benefited traders over the years?
The idea behind business24-7 came to me while I was still at college. Money was tight, but I did not want that to become my future. Even back then, I knew that investing was the best way to achieve sustainable wealth. So, in 2015, I looked around for a broker and started investing. However, only a few days had passed before I fell victim to a scam and lost almost all my savings. Although it was one of the darkest times in my life, I wanted to find a silver lining. So I promised myself that I would do everything I could to make sure that nobody would suffer the same fate. And that's why I set up Business 24-7. Since those early days, I am proud to have saved thousands of traders from scams and fraud. Our methodology is the cornerstone of our success, and you can find more details on that here https://www.business24-7.ae/our-methodology. The Middle East is where we started out, and we stand out from our competitors with our focus on Sharia law compliance.
2. What makes your review platform unique?
I make sure that our team of reviewers provide investing and finance education for traders around the world, but focus especially on the UAE and the rest of the Middle East. Our writers and researchers have decades of finance and trading experience behind them. As a result, we go deeper into subjects than many of our competitors. But what really sets us apart is the responsibility we feel to protect our readers' interests. We meet this goal by providing unbiased and objective information about the world's leading online brokers and brokerage companies. We break down their range of services and draw comparisons between them. We also provide reviews, ratings, and comparisons of brokerage accounts. We are fortunate to have decades of experience in fund management and investments at our disposal – and we want to pass on this wisdom and expertise to our readers. Bitter experience has taught us that it is often impossible to separate the wheat from the chaff in our industry. We have also been fooled in the past by not comparing fee schedules properly or getting a proper understanding of T&Cs. That is why we are so determined to ensure that visitors to Business24-7 are saved from this fate.
3. What drives you to deliver the best content to your audience?
For us, our reputation means everything. The reason why we are still a leading name in broker analysis today is that our methodology has been sound since our inception. We update our processes every year and conduct year-round analyses of all major brokers to ensure our data is as up to date as possible. This focus on customer satisfaction has been noticed by the brokers we review. As a result, we have established strong links to help us get the most accurate information available.
4. What challenges did your platform/writers face during the pandemic?
The unfortunate Covid-19 restrictions mean that more people than ever are at home – and often online. Our readership stats have rocketed as a result. As the interest in online trading rises, so does the thirst for information, data, and analysis. This has meant our writers have been working overtime to meet this need.
5. What drives you to deliver the best content to your audience?
Many of our research team staff have been scammed at some point. Therefore, we understand just how painful and humbling an experience can be. Every time we read about an unsuspecting trader failing to do their due diligence, it causes us real discomfort. We know just how long it takes to build up a trading portfolio. To lose it all in an instant out of misplaced trust is not something we would wish upon anyone. We are also deeply concerned about young and inexperienced traders using complex financial instruments they do not properly understand. Margin trading, for example, comes with a host of risks. Are all customers aware of them? The answer, unfortunately, is no. It is our duty to put that right.
6. How can traders make the best use of your review platform?
Obviously following our recommendations is a great place to start. But before you start using Business24-7, spend a moment to check what is important to you. Perhaps it's the user experience, the level of customer service, or the standard of regulation. Maybe you just need a specific product. It is good to have this clearly fixed in your mind before you start so that you have a clear goal. But also, remember that many of your friends and family are also considering online trading. Our early success was mainly due to word of mouth. Testaments to our reliability swept through trading communities in the Middle East to leave us where we are today, a leading global source for broker comparisons.
7.How do you plan on becoming the number one source of information for forex novices and experts alike?
Although we are already number one in many parts of the world, we still have a lot of work to do. Keeping pace with the various scams out there means we can never rest on our laurels. That's why we are planning to expand our broker reviews on all of the platforms that are offering brokerage services. We are currently reviewing 64 platforms and there are over 100 brokers covered by our researchers so far. We have now also decided to open up a separate page for scam reports. Our plan is to contact those brokers on behalf of users who have reported scams and ascertain whether they are legitimate or not.
8. What are some of your favourite resources for learning about and following the forex market?
We use a variety of sources when compiling our articles and research papers. Our go-top references are eToro Trading School, Babypips, Bloomberg, DailyFX, FOREX.com, ForexFactory, FXStreet, Investing.com, Investopedia, TradingView, and Udemy. When it comes to keeping on top of forex regulations around the world, we follow the press releases issued on social media for all central banks, regulatory authorities, and compliance bodies.
9. What are the biggest headlines and announcements that the traders should have on their radar?
Every day there is something that will cause the markets to react, and the impact varies. Tomorrow, for example, the ECB President Lagarde speaks. The day after (14 January), Jerome Powell, Chair of the Federal Reserve, will speak at a virtual event hosted by Princeton University Bendheim Center for Finance. Both are high impact events and likely to influence the forex market significantly. However, we recommend that every forex trader becomes intimately aware of all events that could have an impact on their trading activity. We recommend looking at Bloomberg's, which is a strong and reliable source.