Mastercard and Edenred Announce First Biometric Card Trial in Mexico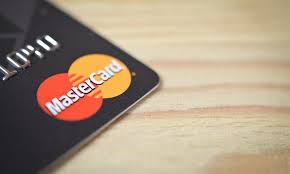 Mastercard (NYSE: MA) and Edenred (PA: EDEN) announced the first regional test of biometric card technology in Mexico. The effort, focused on state benefits programs, features an embedded fingerprint sensor that provides an additional layer of security to conveniently verify the cardholder's identity for in-store purchases.
"The Administration for Sonora state is committed to technological innovation and the introduction of the biometric card for social benefits programs reflects this commitment. Our beneficiaries will experience greater security when receiving and using their benefit, since the cardholder's identity is protected and only the owner of the card can use it" said Manuel Puebla Espinoza de los Monteros, Secretary of Social Development in Sonora (SEDESSON).
The biometric features can be implemented on any Mastercard card product (credit, debit, prepaid) and work with existing EMV card terminals globally, helping merchants enhance the shopping experience without requiring any hardware or software upgrades.
"This trial allows Mastercard and Edenred to support financial inclusion and implement new technology, in partnership with the Mexican state social welfare agency in Sonora, demonstrating the true value of public-private partnerships in delivering meaningful programs. By simplifying a typical purchase transaction, we can demonstrate that this technology works for the benefit of the people who need it the most and ensure that their disbursements are received securely," explained Jorge Noguera, president, Mexico and Central America, Mastercard.
Issuers can leverage the biometric match data to increase their approval rates and help reduce the potential of card-present fraud. Benefit program providers can glean greater insight into user spending and show their commitment to technology and innovation.
"We are very pleased to pioneer this biometric technology with Mastercard in Mexico. This trial provides significant opportunities in security and proof of identity for the user with the unique form of identification, the fingerprint. Furthermore, this technology will reduce the use of cash payments, improving the user experience, and will help with the allocation of funds, especially within social programs," said Andrea Keller, CEO, Edenred México.
About Mastercard Mastercard (NYSE: MA), www.mastercard.com, is a technology company in the global payments industry. Our global payments processing network connects consumers, financial institutions, merchants, governments and businesses in more than 210 countries and territories. Mastercard products and solutions make everyday commerce activities – such as shopping, traveling, running a business and managing finances – easier, more secure and more efficient for everyone. Follow us on Twitter @MastercardNews, join the discussion on the Beyond the Transaction Blog and subscribe for the latest news on the Engagement Bureau
About Edenred Edenred, the global leader in payment solutions for the working world, connects 830,000 corporate clients, 47 million employee users and 1.7 million partner merchants across 45 countries. Thanks to its global technology platform, the Group managed 2.5 billion transactions in 2018, primarily carried out via mobile applications, online platforms and cards, and representing more than €28 billion in business volume.
Source: Mastercard