Making Moves that Win the Future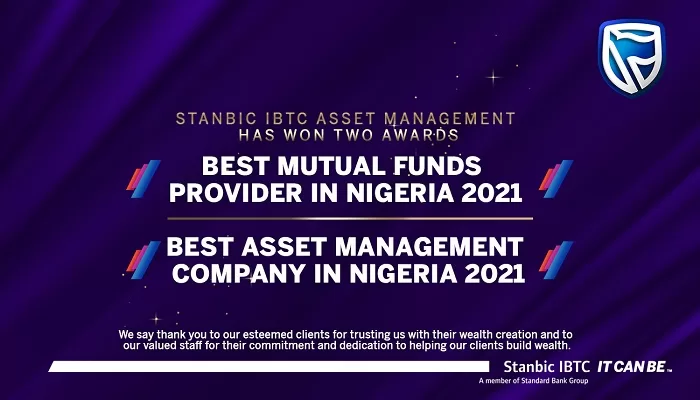 According to data from the Securities and Exchange Commission (SEC), the total net asset value (NAV) of the 106 mutual funds traded on the Nigeria Stock Exchange (NSE) declined from N1.48 trillion as at31 December 2020 to N1.36 trillion as at30 April 2021.
In fact, mutual funds in Nigeria saw their total net asset values (NAV) decline by 8.54% in the first four months of 2021. For us at Stanbic IBTC Asset Management, this implies that there is still a low penetration level of mutual funds in Nigeria and call for an urgent demand for growth in mutual funds investment. It also highlights the need for collaborative efforts between asset managers and regulators to foster this said market growth.
The good news for investors is that Stanbic IBTC Asset Management offers Nigerians safe and viable investment options, whose returns can be monitored in real time to help make the most of their money.
With an opening balance of as low as N5,000, almost every Nigerian is given access to a range of profitable and fully regulated investment packages such as the Stanbic IBTC Money MarketFund, Dollar Fund, Bond Fund, and Shariah Fixed Income Fund, among others.
Stanbic IBTC Asset Management has over the years committed effectively to offering investors quality service through a team of expert wealth management advisors.
This year, the firm was recognised as the Best Mutual Funds Provider in Nigeria and the Best Asset Management Company in Nigeria by Global Brand Magazine. The future we want begins with the way we do life today. If life were to be a chessboard, you should be intentional about every move you make. And just like you, we would keep moving around our chess pieces to win new grounds.
For enquiries or to get started, please send an email to assetmanagement@stanbicibtc.com or follow this link to leave your details with us, and we will be in touch.
Invest Right… Invest Beta with Stanbic IBTC Asset Management.