Lexus NX 200t: NEW 2.0L TURBO PETROL ENGINE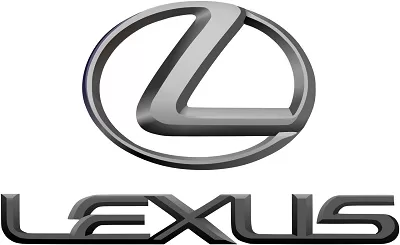 Lexus' first turbocharged petrol engine
• World's first petrol engine combining twin-scroll turbocharging with an integrated, four-into-two exhaust manifold cylinder head for great responsiveness with no turbo-lag and high level of fuel efficiency
• D-4ST direct injection and Dual VVT-iW for outstanding responsiveness with no turbo lag and enhanced low speed torque
• Lightweight, smoothness and quietness
Lexus' first turbocharged direct-injection petrol engine was developed in-house to marry exciting performance with optimum fuel efficiency.
The innovative 2.0-litre, in-line 4-cylinder engine is the first in the world to combine a water cooled cylinder head with an integral, four-into-two exhaust manifold and a twin scroll turbocharger.
Meeting EURO 6 emissions requirements, the new engine generates maximum power of 175 kW/238 DIN hp at 4800-5600 rpm and 350Nm of torque from 1650-4000 rpm, giving the NX 200t a 0-100 km/h acceleration time of 7.1 seconds and a maximum speed of 200 km/h The turbo returns an average fuel consumption of 7.7 l/100 km generates CO2 emissions of 178 g/km.
Cylinder Head with Integral 4-into-2 Exhaust Manifold and Twin-Scroll Turbo
This unique, world-first combination of engine technologies has been designed to provide a high level of responsiveness with minimal turbo lag and enhanced low speed torque, and yet return excellent fuel economy.
The four-into-two exhaust manifold system pairs cylinders according to their expansion or compression stroke. Acting in conjunction with the highly-efficient, twin-scroll turbocharger, this innovative manifold structure prevents interference between the exhaust gasses from each cylinder, generating high torque across the widest possible rev range.
The engine further employs an air to liquid intercooler mounted directly to the engine to significantly reduce the intake volume downstream of the turbocharger, minimising turbo lag for a highly responsive performance.
The twin-scroll turbocharger itself features variable wastegate valve control. This minimises pumping losses by reducing back pressure during low engine loads when the turbo is not required, not only realising excellent fuel economy, but also contributing to the new engine meeting EURO 6 emissions requirements.
In addition, the integration of the exhaust manifold within the cylinder head enhances exhaust gas cooling without sacrificing catalyst warm-up performance. This not only helps to suppress catalyst deterioration, but also expands driving range at the optimum, stoichiometric air-fuel ratio.
D-4ST Fuel Injection System
The D-4ST (Direct injection 4 stroke gasoline engine Superior version with Turbo) fuel injection system combines direct fuel injection and turbocharging technology to create a high level of compatibility between the 'high tumble ratio' achieved by optimising the shape of the cylinder head intake ports and the piston tops, and turbo 'boost control'.
D-4ST combines a high pressure fuel system for injection directly into the cylinders with a low pressure system for injection into the ports. Injection is split between the direct and port injectors according to the engine load, optimising fuel combustion in all driving situations to enhance both low speed torque and fuel economy.
Innovative Dual VVT-iW Technology
Optimising torque throughout the engine rev range and allowing the engine to start in the Otto cycle and yet run in the more fuel efficient Atkinson cycle, the new Lexus turbo features innovative dual variable valve timing technology which adopts VVT-i to the exhaust valves and VVT-iW to the intake valves.
The late intake valve closing of the Atkinson cycle reduces pumping losses and boosts fuel economy. VVT-iW incorporates a mid-position lock which not only enables the Atkinson cycle to be maintained without sacrificing starting performance in cold weather, but also delivers wide open throttle performance.
Light Weight and Further Advanced Features
The new 2.0 litre turbo engine is remarkably light and compact. Cast with low nickel content heat resistant steel, and featuring a resin cylinder head cover, intake manifold and intake pipes, it weighs just 160 kg. The unit was bench-tested for more than 10,000 hours before extensive on-road testing began, during which it then covering more than one million kilometres.
Several measures have been adopted to reduce friction losses within various parts of the engine, enhancing fuel economy. The adoption of an offset crankshaft lowers the piston thrust load to reduce friction losses. Cylinder bore machining has been improved and a piston surface treatment applied to the piston skirts, reducing sliding resistance. Low tension piston rings have been used, and the weight of reciprocating parts reduced.
A lightweight roller rocker valvetrain and a low friction timing chain have been adopted, and the sliding parts of the chain fabricated in a low friction material. Low friction materials have also been used for the crankshaft oil seals, and the flow of lubricating oil optimised, with oil pump flow reduced through the adoption of a variable discharge mechanism.
Careful heat management within the engine further improves fuel efficiency. To that end, a cylinder block rapid warm-up system suppresses the flow of coolant into the block when the engine is cold, and a piston cooling oil jet control system cuts the supply of oil to the pistons to improve warm-up speeds.
Smoothness, Quietness and a Better Turbo Sound
With the rigidity of the main structural components already optimised to suppress vibration, the new engine is further equipped with a balance shaft featuring resin gears for even greater smoothness.
A newly developed lubricating calcium free oil removes the chance of engine knock at low engine revolutions, and the piston cooling oil jet system further improves anti-knock performance.
The water-cooled intercooler provides strong advantages in starting off acceleration and a 0.3-second reduction in 0–100km/h acceleration time over an air-to-air type alternative. The acceleration curve prioritises torque delivery at low speeds.
Turbo engines tend to be noisy when the throttle is closed (referred to as the 'turbo sigh'). An electric air bypass valve and resonator have been adopted to greatly reduce characteristic turbocharger noise. As a turbocharged engine requires smooth intake flow for performance, Lexus engineers focused on creating special duct shapes which deliver power without noise.
New six-speed transmission
A new sequential automatic six-speed transmission cooperates with the new engine to achieve a balance of boost pressure for performance and fuel economy. Torque-demand control logic calculates required engine torque, maximising it to deliver quick, responsive acceleration.