Level 3 Delivers Automated Network-as-a-Service With Adaptive Network Control Solutions Powered By Cisco Network Service Orchestrator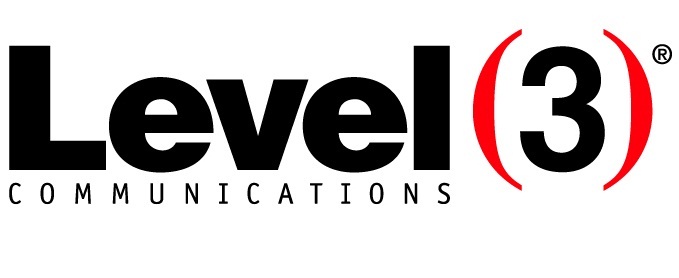 Company Reaps the Benefits of Cisco Network Service Orchestrator to Design and Deliver Adaptive Services More Quickly
Offering advanced network solutions for enterprises and video providers,Level 3 Communications is delivering one of the most innovative, on-demand Network-as-a-Service (NaaS) solutions on the market using Cisco's Network Services Orchestrator (NSO), enabled by Tail-f.
Level 3's Adaptive Network Control Solutions suite leverages the benefits of network automation and Software-Defined Networking (SDN) to deliver technology solutions to customers in a rapid, self-service manner, empowering them to be more agile and competitive.
Level 3 customers want faster, easier ways to bring applications from test environments to full-scale production. They're looking to integrate new third-party cloud services and applications more easily, with less complexity and overhead. With the click of a button, Cisco's NSO innovative capabilities are helping to enable Level 3's customers to rollout new services in a matter of minutes or days rather than weeks or months.
With the support of NSO, Level 3 developed a programmable wide area network (WAN). The service provider can automate the full range of data services and multivendor devices in its markets around the world. The company can also orchestrate the entire service lifecycle—including activation, testing and ongoing service-level assurance—through a single data model.
"The power of agility in today's competitive marketplace is not overstated," said Travis Ewert, senior vice president of network software development at Level 3. "Global businesses need network resources that are flexible enough to be leveraged as a service, with the reliability and security they can rely on to deliver critical business applications. With Cisco NSO, Level 3 is making the once-distant dream of full lifecycle service automation a reality for enterprises around the world."
With the help of Cisco NSO, Level 3 can offer its customers:
Agile Hybrid Cloud Connectivity: Customers can order Ethernet services such as E-Line, E-Access and E-Lynk, Level 3's public cloud connection service, with flexible bandwidth options.
Level 3's Dynamic Capacity: When customers order Level 3 Adaptive Network Control Solutions with Dynamic Capacity, the system can scale bandwidth up to 300 percent on demand, scheduled in advance or automatically based on configurable network threshold triggers.
Optimized Data Backup and Recovery: Customers can schedule Dynamic Capacity for regular or ad-hoc events such as data replication. Level 3's system can schedule additional capacity in advance on an hourly basis to ensure that the workload happens within the required time window.
Accelerated time-to-market for new applications: With cloud connectivity between public and private infrastructure domains, Level 3 customers can quickly move applications from development to production.
End-to-end visibility through Level 3's Enhanced Management: Level 3 administrators and their customers can view granular real-time information about the performance and utilization of networks and services.
Level 3 now manages more than 75,000 different network devices around the world. It is offering the same automated services, with the same scalability, high availability and redundancy across geographies, regardless of the underlying infrastructure.
"Network resources on-demand represents a huge opportunity for service providers like Level 3 to remain innovative for their customers and competitive in the market," said Yvette Kanouff, senior vice president, general manager, service provider business, Cisco. "This transition to network automation using NSO, is a significant step for offering new opportunities and entering new markets."
Cisco is architecting the network of the future through virtualization, automation, simplification and programmability. Cisco's leading position globally in cloud, networking, video, mobility and security enables service providers, media and web companies worldwide to reduce costs, speed time-to-market, secure their networks and achieve profitable growth.
About Cisco
Cisco (NASDAQ: CSCO) is the worldwide technology leader that has been making the Internet work since 1984. Our people, products, and partners help society securely connect and seize tomorrow's digital opportunity today. Discover more at newsroom.cisco.com and follow us on Twitter at @Cisco.