Leon Cycle Offers a Wide Range of Powerful, Perfectly Designed Ebikes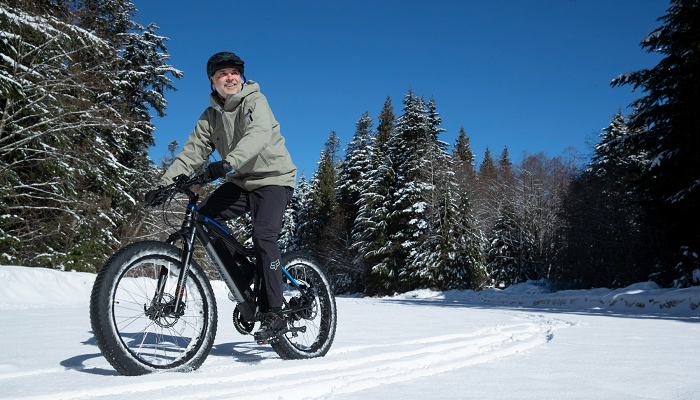 While the electric bicycle has a relatively short history, in recent years it has seen explosive growth, driven by a multitude of factors: people desiring greater convenience, cyclists that want to maintain their active lifestyle in the face of aging, and a new generation that wants the distance and power given to them by a car, but craves a more sustainable form of transport. In the past few years, the overall proportion of bicycle sales accounted for by e-bikes has risen from 10-20% to 30%. This push toward e-mobility has only been heightened by the experience of the COVID-19 pandemic, which led people to crave outdoor experience and rethink their life outside.
Nowhere is this truer than in Germany. Leon Cycle was founded in 2014 in Hanover when its founder saw a surge in the country's desire for the convenience, enjoyment and sustainability that e-bikes offer, but a lack of high-quality models that were attainable for most customers. Inspired, their adventure began with an 'E-bike Café' in Hanover, a place where e-bike lovers could join a community of like-minded riders and take a test ride of Leon Cycle's bikes.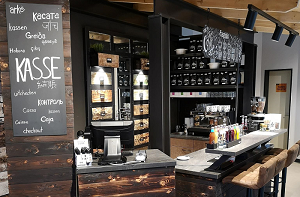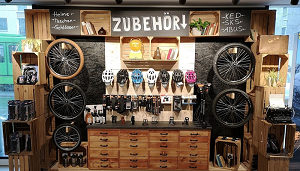 Since then, they have rapidly expanded and now have a global retail footprint. Along with stores in Hanover and Munich in the company's native Germany, in Europe you can find a Leon Cycle store in Barcelona and Lille, France, as well as Vancouver and Port Moody in Canada and Santa Monica and Seattle in the U.S. These are topped off with two Australia stores, one each in Melbourne and Perth. There are plans for entry into other markets later this year, including Asia.
In each of these regions, they offer two entirely distinct brands – NCM and ET. Cycle – and ranges of e-bikes aimed at entirely different kinds of riders. All of them are powered by Das-Kit, a state-of-the-art e-bike drive system produced under the same group.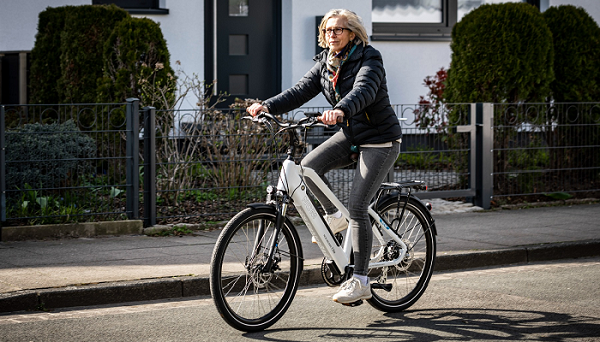 Australia & New Zealand's Best Ebikes
After entering Australia in 2019, Leon Cycle had soon won the 2020 Global Brands Magazine Award for Best New Electric Bike Brand in Australia. After three years of success, they have been awarded not one, but two more in 2022 – Fastest Growing E-Mountain Bike Brand Australia and Best Ebike Brand New Zealand.
The company first began its journey down under with the opening of a store and establishing of an extensive network of dealers in Melbourne. They touched down in New Zealand in November 2020, providing NCM and ET. Cycle e-bikes to the country's e-mobility enthusiasts through regional partners, before opening a Perth store in early 2022.
Over the years, Leon Cycle has grown steadily in the region to become one of its largest sellers of e-bikes, while also taking steps to have a positive effect on the country and community. Not only do they provide the country's commuters and cyclists with a sustainable, convenient way of travel. They also, in Australia, have a long-established partnership with B-Cycle, an initiative accredited by the Australian Government that allows customers to drop off their old batteries for recycling. This prevents Leon Cycle e-bike batteries in Australia from clogging up landfills and instead ensures they go on to further use, rendering an already eco-friendly vehicle even more sustainable.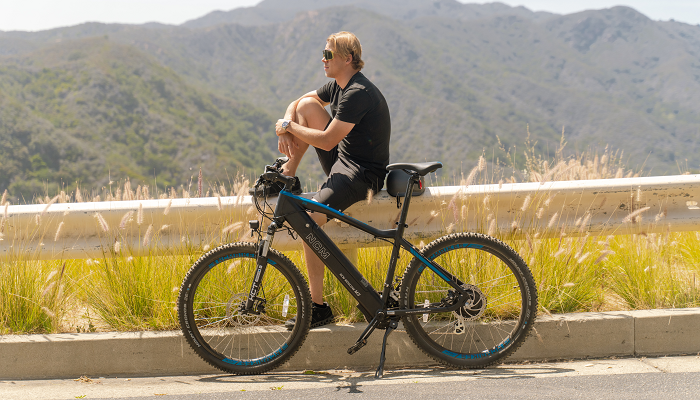 Fostering Ebike Culture
Leon Cycle's ambitions go beyond creating exceptional e-bikes. They aim to create a welcoming, unified e-bike culture worldwide by focusing on more than just products but experiences and services, too.
On one level, this includes their laidback Ebike Café concept in Hanover – more of which are to be rolled out globally soon – and their global network of offline retail stores where riders can have their every e-bike question answered and see the products firsthand. But it also extends to their exceptional customer service and aftersales care, which even includes a dedicated app to be rolled out in the coming months to allow NCM and ET.Cycle users the chance to submit repair requests or learn more about their new e-bike with a few taps of their phone screen.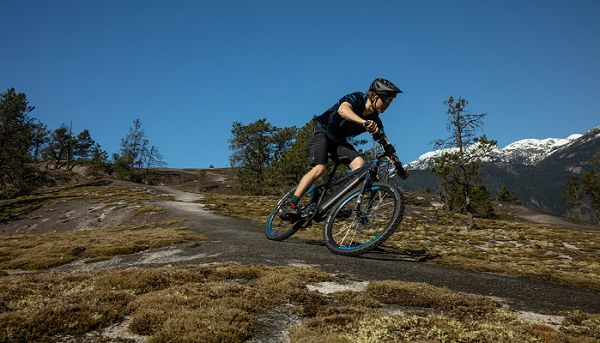 NCM – Electric bikes for Every Rider
One of the company's core brands is NCM. Named after nickel, cobalt and mangan, the elements that together create an e-bike battery, this range of e-bikes is inspired by Germany's passionate cycling culture, commitment to sustainability and demand for products that are built to last.
NCM e-bikes are crafted to reflect the designs of classic European bicycles with sleek, minimal style. They are also available in a full range of styles for the full range of e-bike customers. They include e-city commuter bikes like the C5 and C7, e-trekking bikes for city and country rides like the Milano and Milano Plus, and the Moscow and Moscow Plus e-mountain bikes tailored for bike trails and rougher terrains. Also available are folding e-bikes for increased portability and fat-tire bikes like the Aspen and Aspen Plus for tackling tougher surfaces like sand and snow.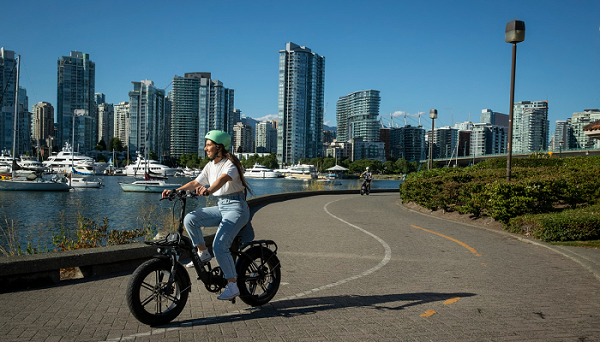 ET.Cycle – Powerful Fat-Tire Ebikes
Leon Cycle's other core brand, ET.Cycle, takes inspiration from the spirit of the American motorcycle and puts it at the heart of a range of fat tire e-bikes. Their goal with these models is to provide riders with freedom across all terrains – city, sand, trail, and snow. The e-bikes are engineered with strong frames that, along with their powerful Das-Kit drive systems, are built to open the city and the country to their rider's imagination.
Billed as the rebellious child in the Leon Cycle family, ET.Cycle's rugged design and powerful motors are full of energy, attitude and a passion for exploring where few others dare to ride. Models include the T1000 and T720, strikingly designed fat-tire e-bikes equipped with top-of-the-line drive systems, as well as the F1000 and F720, folding fat-tire e-bikes that pack that same power into a conveniently portable package perfect for packing into a car or RV and transporting to any route.
Better Design, Better Value
Leon Cycle's innovative approach, providing customers with e-bikes designed and produced all under the same group, allows them to offer the highest quality e-bikes and components without the additional retail costs that you will see when purchasing from other electric bike brands.
The brands frames, electronic components and motors are produced to the highest German standards. It's not always easy, but it's undeniably smarter, meaning that their e-bikes are engineered from the ground up to provide a ride that is always strong, stable and seamless.
To find Leon Cycle in Australia, browse their portfolio of e-bikes at Leoncycle.com.au. If you want to meet them in person, head to that same link and go to 'Our Stores', where you'll find details of the Leon Cycle retail outlets in Melbourne and Perth. To find out more about their New Zealand range, head to Leoncycle.co.nz.