Lenovo Enables Digital Transformation in Education with New Consulting Services, Technologies and Resources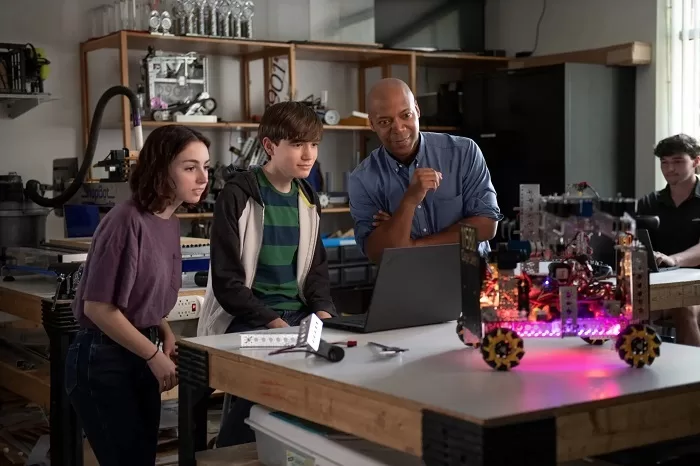 Lenovo™ announced at Bett UK new consulting services to support schools in strategic planning and professional development for educators. To help educators, students, and even IT administrators embrace and succeed at digital transformation, Lenovo announced industry collaborations that will make ed tech resources more accessible and support better learning outcomes. Lenovo also introduced its ThinkVision S-Series interactive Large Format Display, a powerful purpose-built tool to facilitate integrating technology in the classroom.
Expanding Digital Transformation in Education
Education is changing faster than ever due to the proliferation of digital technologies in classrooms and workplaces. Students today are preparing for jobs and careers that are yet to be imagined as connected and mobile devices, artificial intelligence (AI), robotics and automation, data analytics, and other technology trends demand new skillsets in Industry 4.0. Lenovo is supporting schools on the digital transformation journey with strategic planning, professional development, teaching and learning resources, as well as new technology solutions.
The new Lenovo Ed Tech Consulting Services support schools in expanding their digital ecosystems to better implement innovative education with new technologies that are changing the workforce students are graduating into. With these services, Lenovo customers will be better supported to identify and deploy the right technologies to meet students' educational needs and address the transformational challenges educators face when adopting new technologies into the classrooms and curriculums, through the provision of innovative lesson plans, digital literacy skills, and pedagogical shifts.
Lenovo's strategic planning services will include evaluating and assessing current digital learning capabilities, setting goals and initiatives, then helping to implement a tangible, long-term action plan for intelligent transformation in education. As technology continues to change, Lenovo will work closely with educational leaders to empower and support their institutions to better prepare students to work in the knowledge economy.
Growing and supporting classroom innovation requires ongoing professional development to integrate technology in transformative ways. Lenovo is collaborating with leading educational advisories —the Tablet Academy in select EMEA markets and Education Elements in the United States. Staffed with professional educators, the ed tech consultancies offer the expertise required to help transform learning with smarter technology. Tablet Academy and Education Elements bring Lenovo Education customers deep insight, design thinking, collaborative facilitation, and an extensive toolkit of resources to shift pedagogy for student success.
"Lenovo is accelerating the future of learning by developing and delivering education solutions that inspire and empower teachers and their students," said Stuart King, Global Head of Education, Intelligent Devices Group, Lenovo. "As schools pursue their digital transformation goals, Lenovo's Ed Tech Consulting Services will help our customers expand their digital ecosystems, innovate, and build capacity to implement better learning outcomes."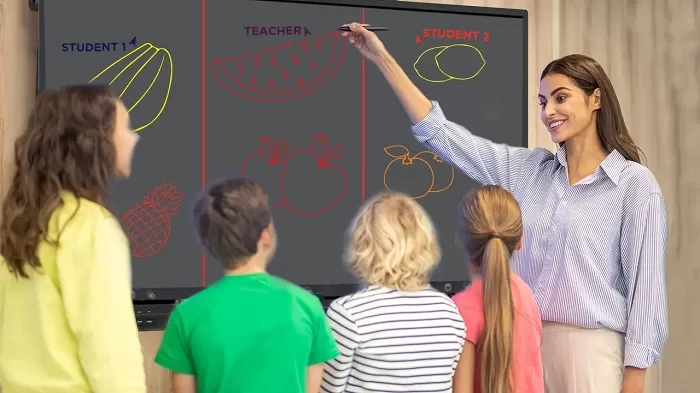 Lenovo Joins the Intel® Skills for Innovation Initiative
Educators worldwide are looking for resources to better prepare students for a technology-driven workplace. To support that goal, Lenovo is supporting the Intel® Skills for Innovation Initiative (SFI).
The SFI helps schools integrate future ready skillsets and mindsets like computational and design thinking into their teaching. With a library of high quality, pre-designed, technology-infused content, educators can easily integrate the SFI lessons into the core subject areas. The initiative offers professional development resources for teachers to help them become leaders of technology-infused learning experiences and facilitators of future-ready skill building. SFI also includes a strategic planning toolkit to help guide school decision makers to create more resilient learning environments.
Lenovo provides schools with the Intel-powered devices, from Chromebooks to workstations, necessary to engage in innovative lessons.
"Intel's Skills for Innovation initiative is helping reinvent technology's role in education to empower students to become the next generation of innovators," said Cigdem Ertem, GM, Education Vertical from Intel. "We are excited to see Lenovo, a trusted technology partner, join this initiative advancing digital transformation in education and bridging the digital skills gap in workforce readiness."
Driving Front-of-the-Class Transformation
With all the new technology and digital literacy curriculum being introduced to the classroom, educators are reassessing how they deliver lessons to their students. To support the transformation taking place and drive more collaborative, efficient, and engaging lessons, Lenovo's new ThinkVision S-Series interactive Large Format Display (iLFD) can be deployed in education environments. An evolved take on a classic teaching tool, this front-of-room monitor features natural low blue light technology to support student and teacher eye health, and a bright screen with precise color performance to keep students engaged.
Available in two sizes (65" and 75"), the new ThinkVision iLFD is more than a digital whiteboard. Compatible with Lenovo's ThinkCentre Tiny PCs or the ThinkCentre M60q Chromebox that slide into the built-in, cableless slot on the back of the screen, the iLFD also supports personal devices. Using the optional wireless dongle, educators can easily connect and sync their laptop2 to the display giving them the freedom to teach from the front of the class without having to stay close to their device. Teachers can control the flow of a presentation, pull up websites and videos, and even make on-screen notes using either finger touch or a stylus pen. Educators who like to move around can use their tablet or mobile phone to cast information and media directly to the iLFD from wherever they are in the classroom using the iLFD's wireless projection app accessible via QR code.
When a blank canvas is needed, users can deploy the iWB app, Lenovo's interactive whiteboard software solution that offers various smart tools – from on-screen mathematics instruments like a compass and protractor, to digital sticky notes, and even a mind map for highly interactive ideation and brainstorm sessions. Maximizing engagement, the iLFD's split-screen whiteboard mode enables multiple students to write on the display at the same time, or educators can allow students to access the whiteboard session from their own devices3 so that they can co-create from their seats. Teachers can also open other content windows like a document, a website, or a picture within the whiteboard to refer to while taking notes with the class. At the end of class, all whiteboard creations can be saved to the cloud and revisited later for ongoing learning.
The new ThinkVision S-Series iLFDs are just the latest Lenovo hardware for education. Recently announcing a range of new laptop solutions that feature enhanced connectivity and added durability backed by its new DuraSpec1 testing methods for education, Lenovo offers a broad portfolio of innovative technology that teachers, parents, and students can rely on to help them sustain the highest level of continued learning. Supported by Lenovo TruScale Device as a Service, educational institutions can ensure a consistent supply of quality devices, enjoy greater flexibility, and cost efficiency.
Streamlining IT Through Bundled Solutions
As educators and students enhance their abilities with ed tech tools, today's IT administrators are tasked with making purchasing decisions that pave the way for digital transformation. Lenovo Education offers various hardware and software bundles to help schools to build more dynamic and tech-forward learning environments, streamline purchasing, and better enable IT teams to manage and protect their investments in technology.
Lenovo introduced its newest solution bundle for education, the Lenovo Chromebook Education Package for students and teachers using the latest Lenovo Chromebooks. Now institutions can obtain Google's Chrome Education Upgrade, granting users access to the Google Admin Console for tech support and device management, alongside a choice of Lenovo solutions4, including Lenovo NetFilter, LanSchool, Zero Touch Enrollment, CO2 Offset Services, and Lenovo Support Services offerings. With this bundle, school IT teams can unlock the capabilities of ChromeOS to more easily manage and protect device fleets while also deploying a tailored portfolio of software and services to support their specific needs. Through this strategic collaboration with Google, Lenovo demonstrates its commitment to driving solution-led transformation in the education segment.
Pricing and Availability5
Visit Lenovo Education for more information on learning solutions or visit the Lenovo booth at Bett UK:  South Hall NK31.
The ThinkVision S-Series interactive Large Format Display is expected to be available in select markets starting August 2023. Market-specific pricing and availability can be obtained via local sales representatives.5
The Lenovo Chromebook Education Package will be available in select markets starting in quarter one of 2023. Pricing will vary based on package selections.5
Product Specifications

ThinkVision S65 iLFD
ThinkVision S75 iLFD
Display Size
65-inch
75-inch
Panel Type
Vertical Alignment (VA)
Anti-glare
Weight unpacked with wall mount
40.5 kg (~89.3 lbs.)
52.7 kg (~116.18 lbs.)
Active Area Size
1428.5mm x 803.5mm
1650.2mm x 928.3mm
Aspect Ratio
16:9
Resolution
3840×2160
Viewing Angle
178°/178°
Response Time
6.5ms
8.5ms
Refresh Rate
60Hz
Brightness (typical)
400 cd/m2
Contrast Ratio
4000:1
Color Gamut
72% NTSC
Color Support (Typical)
1.07 Billion
Color Depth
8-bit+FRC
Touch Technology
Infrared touch
20 touch points
1mm accuracy
Operating System
Android 11
CPU
CA55*4
GPU
Mali-G52 MC2
Memory
4 GB
Storage6
32 GB
Power Supply
External
Wired
1xRJ45
WiFi 1
IEEE 802.11a/b/g/n/ac (both 2.4 and 5GHz bands), Bluetooth 5.1
WiFi 2
IEEE 802.11a/b/g/n/ac/ax (both 2.4 and 5GHz bands), Bluetooth 5.2
Ports
1 x USB Type C Gen 1 (DP1.2 Alt Mode)
3 x USB 3.0
2 x USB 2.0
1x Touch USB Type B
2 x HDMI 2.0
1 x VGA
1 x RJ45
1 x RS232
1 x HDMI 2.0 out
1 x LINE out (3.5mm)
OPS Slot
Yes
Audio
2 x 15w integrated speakers
1 Lenovo DuraSpec testing methods include 360cc water spill test, 76cm drop on concrete and 60kg force exerted on top cover.
2 Compatibility may vary
3 Whiteboard sessions are accessible via laptop, tablet, or smartphone through a web-based platform associated with the iLFD.
4 Lenovo software and services options vary by market
5 On-shelf dates may vary by geography and products may only be available in select markets. All offers subject to availability. Lenovo reserves the right to alter product offerings, features and specifications at any time without notice.
6 Actual available capacity is less and varies due to many factors, including formatting, partitioning and operating system, etc. which utilize part of this capacity. The available capacity may change with software updates.
Source: Lenovo