Learning From Your Brand's Competitors: How To Take Advantage Of Your Company's Strengths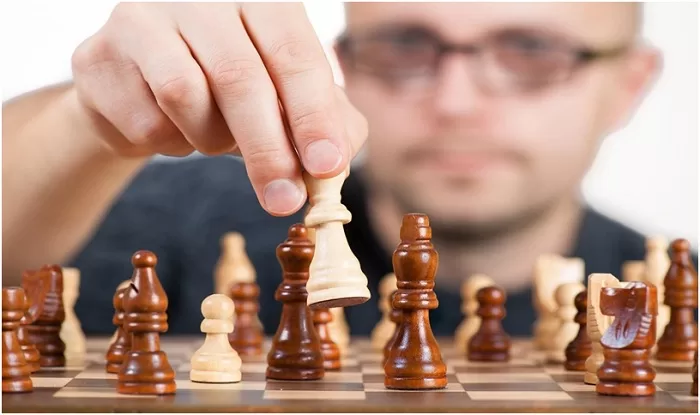 Running a successful business is more than just having quality products and marketing them right. Sometimes, you have to look at what your competition is doing and what gives them a competitive edge so that you can understand your company's strengths.
Learning from your competition doesn't necessarily mean that you have to copy everything they do. Instead, it can help you identify your advantages over them and their weaknesses, which can advise how you position yourself to get a competitive edge.
If you want to learn from your brand's competitors and position yourselves for success, below are some aspects of their operations you may want to consider.
Employee Satisfaction
A company can only be as good as the workforce it has. If your competition is doing so much better than you, the secret could be in how it treats its workforce. Employee satisfaction is one of the most significant drivers of productivity and something you may want to consider getting right in your company.
Learning a competitor's treatment of its employees can be a challenge. One option could be tracking them down and asking them about their experiences which can be awkward.
The best way would be checking reviews made to a company of your interest by its current and past employees. With the reviews, you can modify your approach to your workforce to ensure that you get the most out of it.
Use Their Weaknesses as Strengths
No matter how good your competition is, they have their weak points. It may not be possible to notice them if you do not take your time to analyze them comprehensively.
For example, your competition could have a seemingly better product and be willing to sell it at a lower price than you could. While the situation may look hopeless under these circumstances, it is not. By doing the proper competition analysis, you may discover that their approach is missing something.
Under such circumstances, your main focus should be exploiting these weak points in your marketing and fronting them as your strong points to get a competitive edge.
Offer Leaner Products or Services
Learning from your brand competitors entails understanding their products and services to identify ways to make your products more aligned with what the customer wants.
Often, main market players have their way of doing things in terms of making or packaging their product based on what they think the customer wants. You may be surprised to learn that your competition's lead on the market share is only because of their brand recognition, not their products.
This approach by your competitors can be an excellent opportunity for you to stand out from your competition.
However, it calls for staying in contact with your customers, understanding what they are looking for in a product, and aligning your product to meet their specific needs instead of what you think they want.
Offering a lean product or service means dropping features your client doesn't need and concentrating all your efforts on the features they need.
Check Out Their Content Marketing Strategy
Content is key in today's marketing world. Before a customer makes a buying decision, they are most likely to visit the internet first.
Consumers tend to trust sources where they find the most helpful content and are more likely to buy from those sources. If your competition beats you at content marketing, they are bound to stay ahead of you.
The fact that your competitor has a better content marketing strategy doesn't mean that their organization is better than yours. It only means that your strategy is not as good.
Nailing your content marketing strategy can involve a lot of considerations, from the platforms to leverage, the digital assets to use, and SEO. If content marketing is unfamiliar territory for you, you may need to contract content marketing experts to help you.
Gathering Information about Your Competition
Understanding your competition means you have to gather information about them. There are several ways of gathering information about your competition, including checking out their websites, review sites, and any other place where the audience is talking about them.
You may also want to visit their exhibitions to discover how they interact with customers, how busy they are, and the demographic of the people visiting them. Buying their product or service can also be a good idea to help you get a real feel of what they are all about.