Learn About PT Certifications: Find the Best Personal Trainer Certification for You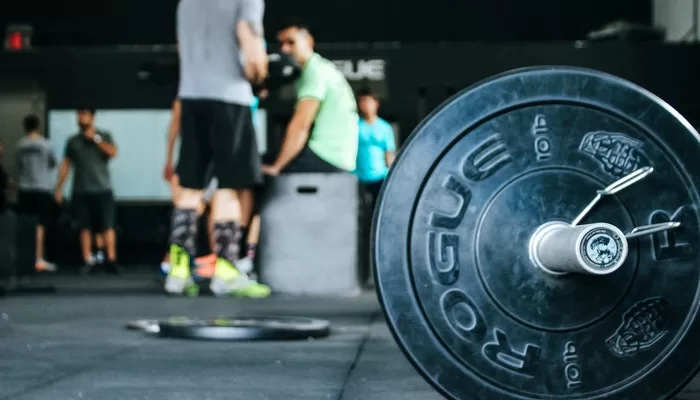 Attaining your personal trainer certification can open so many doors in your career and life. It goes far beyond a job at your local gym.
The right cert can be the key to starting your own business, getting high-profile clients, mastering social media, and making more money than you thought possible.
But since not all certifications are equal – and require time and cash investments – you've got to put in the research and choose wisely. It's worth learning about your options instead of picking at random, because your opportunities differ with each route.
Let's learn about the best personal trainer certification options right now, what pros and cons you need to know, and what it takes to bring your fitness career to the next level.
ACE – The American Council on Exercise
With a certification from ACE, you have a widely recognized credential that comes with high earning potential and plenty of specializations to pursue. From general health coaching to group fitness instruction and different forms of injury therapy, ACE is a solid performer overall.
Plus, the program is accredited by NCCA, which always provides an edge when mapping out your career.
If your aim is to drill down into a specific health or fitness niche (the key to starting a successful business), ACE is a smart place to start.
NFPT – National Federation of Professional Trainers
While most players in this industry are large, faceless organizations, NFPT has the advantage of being family operated and family owned since the beginning. As a result, the CPT process is said to be more user-friendly, affordable, and attainable compared to others.
Expect all the standard exam categories, from training program development to human anatomy, physiology, and the key components of fitness.
The only downside is that NFPT doesn't have the broadest brand recognition, but this can easily be overcome with some additional experience and effort.
NCSF – National Council on Strength & Fitness
If you enjoy taking a more academic approach to health and fitness, certification from NCSF is worth a closer look. The college-level theory required to pass this exam will require time and dedication, but is also highly gratifying and opens up numerous paths forward.
NCSF is also a great international option if you want to start a service that operates overseas and online – a necessity in today's competitive market.
Get ready to push your knowledge and critical thinking skills to the limit when tackling the NCSF test, but rewards await those who put in the work.
NESTA –  National Exercise & Sports Trainers Association
There are so many variables to consider when finding the perfect cert, and NESTA has the edge in one key category: it's valid for four years, twice the average. This means you can avoid a lot of testing and annoying paperwork.
It's 100% online, and the certifications are no joke either. You can get a job at a commercial gym, lead classes, teach nutrition, and more.
NESTA also does a fine job of teaching the business aspects of fitness game, in addition to the necessary physiology and training components.
ACSM – American College of Sports Medicine
Founded back in 1954, ACSM has had plenty of time to establish itself as a leader in the industry. Since the organization is primarily a research institute, you can expect a scientific approach to training, nutrition, and other aspects of the course.
This is the certification for those who love the research and scientific aspects of training, the people who read studies and reports for fun. If your interest in fitness is brand new and you lack experience, ACSM might not be for you right away.
With that said, you can absolutely pass the exam with the right approach and study plan, so don't discount this choice.
NASM – National Academy of Sports Medicine
In terms of pure value, versatility, and overall utility, NASM is widely considered the top personal trainer certification program in the space.
The program is not only widely known, but it also offers great study materials, which you'll need to pass this difficult exam. There are also countless supplementary courses and useful support resources out there, so use everything to your advantage.
With a strong curriculum, various study options, and a great reputation, you're getting everything you need from NASM, even if it's a bit pricey.
ISSA – International Sports Sciences Association
How many PT certs come with a job guarantee? This is the confidence you get from going with ISSA, which is fully online and opens up a range of opportunities. The unlimited support is exceptional, and they go above and beyond with helping new trainers gain momentum.
This is another pricey pick, but the cost is well worth it for the comprehensive resources and preparedness you receive.
Certify Yourself for Career Success
The world is always in need of personal trainers and fitness experts, so it's your turn to step up and meet the demand. With this guide, you can discover what certification is best for your learning style, budget, and long terms goals – then go after it.