La Positiva Seguros is recognized as the Best General and Life Insurance Brand in Peru 2023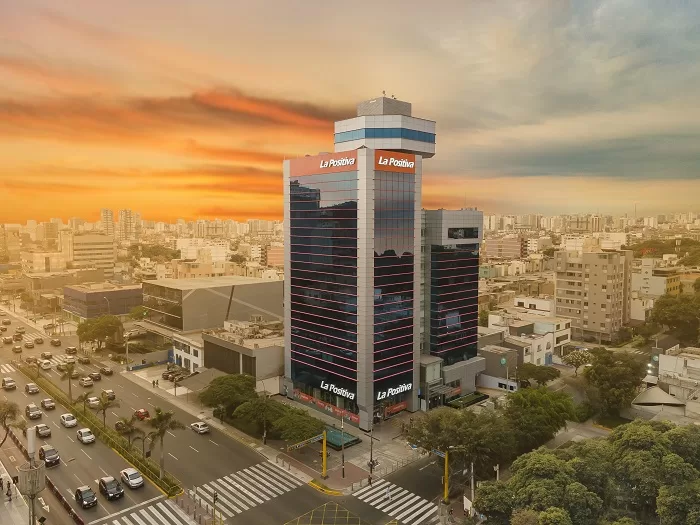 The International Magazine Global Brand Magazine (GBM), headquartered in the United Kingdom, recognized Grupo La Positiva in the Global Brands Awards 2023.
Lima – For the third consecutive year, Global Brands Magazine (GBM) recognized La Positiva Seguros as "Best General and Life Insurance Brand in Peru", in the annual edition of the Global Awards Brands Awards 2023. For this award, aspects such as innovation, quality service, talent management and commitment to sustainability were evaluated.
The international magazine Global Brands Magazine is an autonomous organization that seeks to value the good practices of leading brands in different corporate sectors. This award has been held since 2013, the year when the magazine started its projects to make successful initiatives visible within the business sector worldwide.
"We are proud to receive this recognition, which highlights the work we have been carrying out within the Peruvian insurance sector. At La Positiva Seguros, we focus all our efforts on the ground in providing a wide range of products that are aligned with the needs of our customers, but we also strive to create simple experiences for a more positive life" commented Silvana Orezzoli, Marketing Manager, Customers y Canales Digitales de La Positiva Seguros
The company achieved this recognition thanks to its wide variety of attention channels and its strategy focused on the customer, which seeks to unify the processes to offer a more agile and simple quality service to the new consumer. It also highlighted the management of its talent through capturing new profiles that the insurance market and the constant training of themselves require.
In terms of sustainability, La Positiva stood out for its activities related to contributing to the community and the environment, contributing to programs such as "Adopt a un Deseo" by Mike a Wishor "Renovando Escuelas" with the NGO Crea+. Programs focused on promoting education and quality of life for children in Peru. Likewise, the insurance company has been verifying its carbon footprint for more than 4 years through the MINAM endorsement, which promotes the reduction of C02 emissions. In this sense, during the last year, it managed to reduce its emissions by 31% with respect to the previous year.
"On behalf of the La Positiva group, we feel very honored to have been considered the best general and life insurance manager. This award, which means a new impulse and reason for pride in our people, says much of the sum of the efforts that we have made over the course of our actions together. This is one more reason why we continue to strive to offer the best to our policyholders, especially at the moment as policyholders", commented Alberto Vázquez, General Manager of La Positiva Seguros.
If you want to know more information about the initiative that La Positiva Seguros develops on behalf of the community, you can click here