La Grande Epicerie de Paris Launches Own-Label Gourmet Products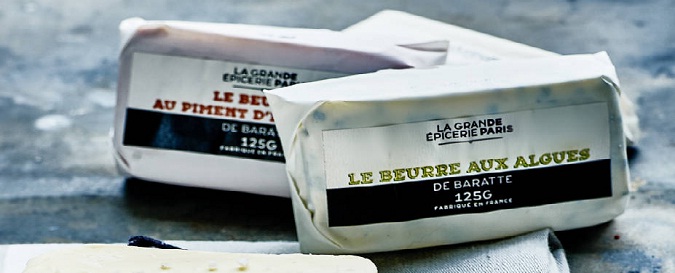 La Grande Epicerie de Paris is a must address for lovers of gourmet foods, offering a mouthwatering selection of premium products. Now the store is taking its expertise a step further with the creation of its own-label products, branded quite simply "La Grande Epicerie de Paris"…!
For its own-brand offering, La Grande Epicerie de Paris has selected the best products from France and around the world, made by exceptionally talented artisans. The range spans a rich and varied gastronomical heritage and includes sweet, savory, fresh and luxury foods.
The store's shelves feature over 370 private-label products, all meticulously approved in collaboration with the artisans. Delectable oils, vinegars, gourmet canned foods, churned butter, jams, cookies and other delicious specialties will satisfy every epicurean.
The tasty collections will gradually expand as new products are added between now and March, shining a gourmet spotlight on French regions and specialties from the world over. By next summer, a thousand La Grande Epicerie de Paris-brand products will be available.