Krispy Kreme Doughnuts Giving All Customers a Free Doughnut of Their Choice on National Doughnut Day, June 2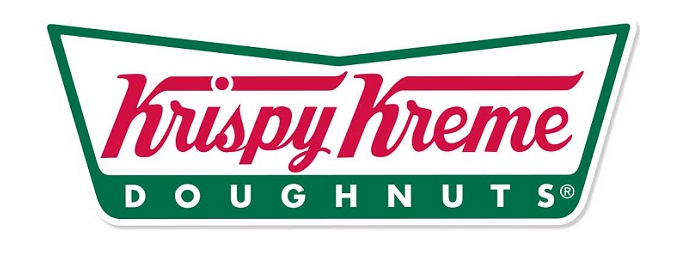 Krispy Kreme Doughnuts is celebrating National Doughnut Day the best way – your way. On Friday, June 2, customers can select one free doughnut from the entire menu – any doughnut, all day long, at participating shops in the United States and Canada.
"National Doughnut Day is one of our favorite days because we choose to celebrate each customer's individually sweet experience with our brand," said Jackie Woodward, Chief Marketing Officer of Krispy Kreme Doughnuts. "When everyone is able to participate by enjoying a Krispy Kreme doughnut of their choice for free, the experience is truly priceless."
Krispy Kreme Doughnuts believes that National Doughnut Day is best experienced when guests can enjoy a delicious treat made fresh daily, just for them. That's why we are encouraging everyone to participate by choosing their own favorite. Customers can select from dozens of Krispy Kreme varieties like the classic, mouthwatering Original Glazed®doughnut or specialty flavors like the Chocolate Iced Kreme™ Filled Doughnut or Strawberry Iced Doughnut, depending on shop availability.
With dozens of Krispy Kreme flavors to choose from, how will guests pick their favorite one to enjoy for free? Visit Krispy Kreme's Facebook and Twitter pages for interactive assistance. Then, show your friends how #youdoyou on #NationalDoughnutDay by posting a photo with your favorite doughnut and tagging Krispy Kreme on June 2.
About Krispy Kreme Doughnut Corporation
Krispy Kreme Doughnut Corporation is a global retailer of premium-quality sweet treats, including its signature Original Glazed doughnut. Headquartered in Winston-Salem, N.C., the Company has offered the highest-quality doughnuts and great-tasting coffee since it was founded in 1937. Krispy Kreme Doughnuts is proud of its Fundraising program, which for decades has helped non-profit organizations raise millions of dollars in needed funds. Krispy Kreme doughnuts can be found in approximately 12,000 grocery, convenience and mass merchant stores in the U.S. The Company has more than 1,300 retail shops in 31 countries.