Krispy Kreme Doughnuts Delivers The Tastiest Eclipse in History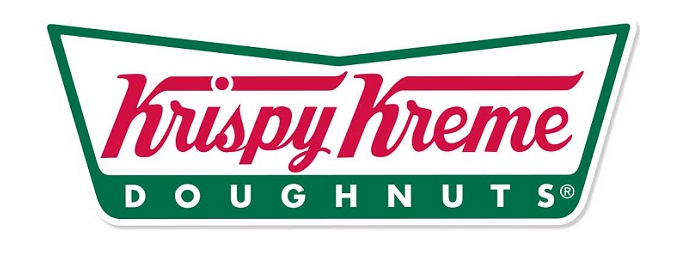 Coinciding with the solar eclipse, the Original Glazed® Doughnut will be Eclipsed by Chocolate for First Time in History Aug. 19-21
"The Chocolate Glazed Doughnut is a delicious way to experience the solar eclipse – no matter where you are – and we can't wait for fans to try it."
For the first time, Krispy Kreme's Original Glazed® Doughnuts will be eclipsed by a mouth-watering chocolate glaze to coincide with the solar eclipse Monday, Aug. 21 at participating U.S. shops. Guests also can get an early taste of this limited-time doughnut during evening Hot Light™ hours Saturday and Sunday, Aug. 19-20.
"The solar eclipse is a rare occasion providing a total sensory experience for viewers across the continental U.S. Chocolate will have the same effect as we introduce a first-time chocolate glazing of our iconic Original Glazed Doughnut," said Jackie Woodward, Chief Marketing Officer of Krispy Kreme Doughnuts. "The Chocolate Glazed Doughnut is a delicious way to experience the solar eclipse – no matter where you are – and we can't wait for fans to try it."
The Krispy Kreme Chocolate Glazed Doughnut features the classic Original Glazed Doughnut, smothered in a rich chocolate glaze. Guests who visit participating Krispy Kreme shops can see the chocolate glaze waterfall as the doughnuts are prepared, smell the aroma of chocolate wafting through the shop and taste the familiar Original Glazed Doughnut smothered in a new delicious chocolate.
Be one of the first to try the tastiest eclipse in history.
About Krispy Kreme Doughnut Corporation
Krispy Kreme Doughnut Corporation is a global retailer of premium-quality sweet treats, including its signature Original Glazed doughnut. Headquartered in Winston-Salem, N.C., the Company has offered the highest-quality doughnuts and great-tasting coffee since it was founded in 1937. Krispy Kreme Doughnuts is proud of its Fundraising program, which for decades has helped non-profit organizations raise millions of dollars in needed funds.