Kick-start Your Long-awaited Winter Break with Emirates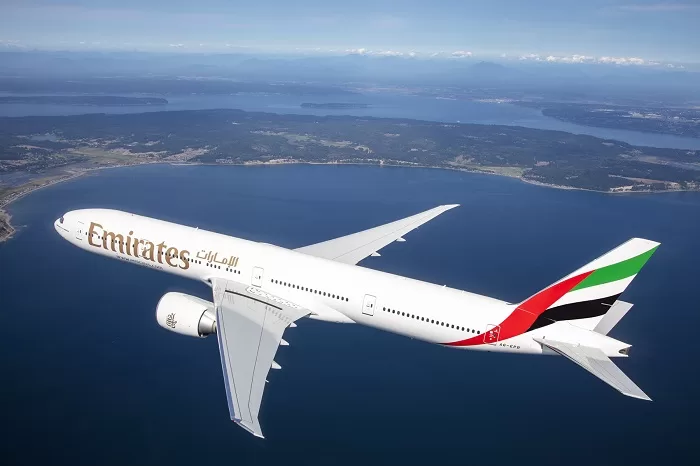 Relive the magic of festive markets, indulge in holiday cheer with enchanting lights and decorated streets, and treat yourself to endless shopping and warm family gatherings with Emirates this winter. Emirates is inviting customers to rediscover the delightful sights, sounds and tastes of winter across select destinations in Europe and North America for their well-deserved breaks.
Customers can begin planning their winter break holiday by booking special fares from today until 7 November 2021, for travel until 15 June 2022.*
Economy Class and Business Class passengers can enjoy visiting Istanbul from AED 1,945 in Economy Class and AED 9,995 in Business Class; Zurich from AED 2,105 in Economy Class and AED 10,995 in Business Class; London from AED 2,255 in Economy Class and AED 11,335 in Business Class; Manchester from AED 2,295 in Economy Class and AED 12,235 in Business Class; Paris from AED 2,185 in Economy Class and AED 11,995 in Business Class; Dublin from AED 2,285 in Economy Class and AED 11,555 in Business Class; Munich from AED 2,185 in Economy Class and AED 10,985 in Business Class; New York from AED 3,205 in Economy Class and AED 14,655 in Business Class; Los Angeles from AED 3,285 in Economy Class and AED 18,995 in Business Class; Boston from AED 3,005 in Economy Class and AED 16,755 in Business Class; Miami from AED 3,245 in Economy Class and AED 18,555 in Business Class; and Toronto from AED 3,775 in Economy Class and AED 15,495 in Business Class.
Travellers can also plan their winter getaway with Emirates Holidays, with stays including complimentary breakfast and taxes starting from AED 2,299 per person.
Emirates remains focused on taking the stress out of travel, and has led the industry in protecting the health of its customers to ensure a feeling of safety and confidence when deciding to fly. Emirates customers travel with the assurance that the latest health and safety measures are in place at every step of the journey. The airline has also recently introduced contactless technology to ease customers through Dubai airport.
Knowing their safety and wellbeing is looked after, customers across all classes can enjoy more than 4,500 channels of entertainment on ice, the airline's award-winning inflight entertainment system, along with regionally inspired gourmet meals.
Emirates continues to lead the industry with innovative products and services that address traveller needs during a dynamic time. These include customer care initiatives such as flexible booking policies, and helping loyal customers retain their miles and tier status.
The airline provides the latest information on its COVID-19 information hub, including entry requirements, travel restrictions and all its initiatives for customer wellbeing.
For more information on Emirates, including how to book flights and a complete list of terms and conditions, visit www.emirates.com, travel agent or through the local Emirates Sales Office.
*Terms and conditions apply
About Emirates
The Emirates story started in 1985 when we launched operations with just two aircraft. Today, we fly the world's biggest fleets of Airbus A380s and Boeing 777s, offering our customers the comforts of the latest and most efficient wide-body aircraft in the skies.