Kellogg's® Rice Krispies® Helps Families Make, Share And Give This Holiday Season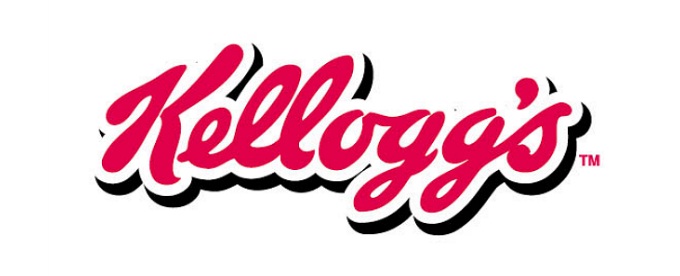 "Treats 4 Toys" partnership with Toys for Tots, Hasbro and Instagram Star Misterkrisp brings joy to children in need
 For the third year in a row, Kellogg's Rice Krispies is helping families embrace the season of giving with the Kellogg's Rice Krispies "Treats 4 Toys" program. In partnership with Toys for Tots and master treat-maker, Jessica Siskin (aka Misterkrisp), Kellogg's Rice Krispies will donate a gift to Toys for Tots for every Rice Krispies treat made and shared with #Treats4Toys.1
"Being able to experience the gift of giving is priceless," said Henry P. Osman, President and CEO of Marine Toys for Tots Foundation. "We're excited to partner with Kellogg's this holiday season and support children in need. There is nothing better than seeing the excitement on a child's face when he or she receives an unexpected gift."
To bring the Treats 4 Toys program to life, Siskin is helping create a fantastical, interactive New York holiday window featuring a Treat-to-Toy workshop that transforms her Kellogg's Rice Krispies creations into shiny new Hasbro toys for children in need. This is the first time Hasbro toys from beloved brands, such as MY LITTLE PONY, FURREAL FRIENDS and more, will be included in the window. People passing by can start the factory through a touchscreen display presenting the Hasbro toys that, once selected, bring the factory to life. New Yorkers can check out the display at 873 Broadway near Union Square from Nov. 29 to Dec. 1.
"I'm thrilled to be joining Kellogg's again this year in the creation of a fun, whimsical Treats 4 Toys holiday window," exclaimed Siskin. "What could be better than making delicious treats that also make a difference? Being able to support a wonderful organization like Tots for Toys is a great way to get into the holiday spirit."
Spread joy this season with Rice Krispies Treats 4 Toys and visit www.ricekrispies.com/treats4toys to learn more.
About Kellogg Company
At Kellogg Company (NYSE: K), we strive to make foods people love. This includes our beloved brands – Kellogg's®, Keebler®, Special K®, Pringles®, Kellogg's Frosted Flakes®, Pop-Tarts®, Kellogg's Corn Flakes®, Rice Krispies®, Cheez-It®, Eggo®, Mini-Wheats® and more – that nourish families so they can flourish and thrive. With 2016 sales of $13 billion and more than 1,600 foods, Kellogg is the world's leading cereal company; second largest producer of crackers and savory snacks; and a leading North American frozen foods company. And we're a company with a heart and soul, committing to help create 3 billion Better Days by 2025 through our Breakfasts for Better Days global purpose platform. To learn more, visit www.KelloggCompany.com or www.OpenforBreakfast.com and follow us on Twitter @KelloggCompany, YouTube and on our Social K corporate blog.
About Toys for Tots 
Toys for Tots Foundation is the fundraising and support organization for the U.S. Marine Corps Reserve Toys for Tots Program. The foundation was created at the behest of the U.S. Marine Corps and has supported Toys for Tots since 1947. The mission of the program is to collect new, unwrapped toys during October, November and December each year, and distribute those toys as Christmas gifts to needy children in the community.
About Misterkrisp 
NYC-based food artist Jessica Siskin began making edible Rice Krispies Treat sculptures in December 2012. When Siskin realized that food coloring could be added to the side-of-the-box recipe, she felt an immediate and overwhelming impulse to make a Rice Krispies Treats shaped cheeseburger. She continued to experiment with Rice Krispies Treats recipes, techniques, and designs until Misterkrisp was born in October 2013. Siskin is inspired by her previous career in fashion, everything pop culture, the internet and emojis. When Siskin is not in the kitchen, she is working on her cookbook, Treat Yourself, from Workman out in May 2017. For more information on Misterkrisp, visit www.misterkrisp.com.
About Hasbro
Hasbro (NASDAQ: HAS) is a global play and entertainment company committed to Creating the World's Best Play Experiences. From toys and games to television, movies, digital gaming and consumer products, Hasbro offers a variety of ways for audiences to experience its iconic brands, including NERF, MY LITTLE PONY, TRANSFORMERS, PLAY-DOH, MONOPOLY, LITTLEST PET SHOP and MAGIC: THE GATHERING, as well as premier partner brands. Through Hasbro Studios and its film labels, Allspark Pictures and Allspark Animation, the Company is building its brands globally through great storytelling and content on all screens. Hasbro is committed to making the world a better place for children and their families through corporate social responsibility and philanthropy. Hasbro ranked No. 1 on the 2017 100 Best Corporate Citizens list by CR Magazine, and has been named one of the World's Most Ethical Companies® by Ethisphere Institute for the past six years. Learn more at www.hasbro.com, and follow us on Twitter (@Hasbro & @HasbroNews) and Instagram (@Hasbro).