Kellogg's Debuts Pumpkin Spice, Caramel Apple Fall-Flavor Feast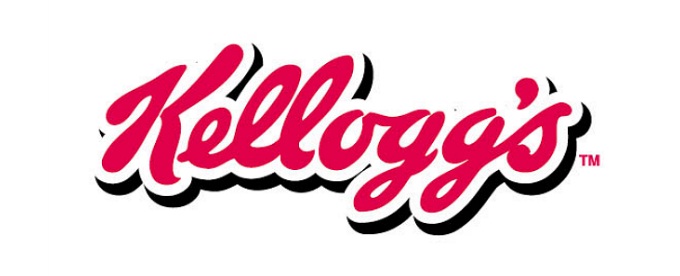 Kellogg's is getting ready for the arrival of the fall season with a cornucopia of autumn-themed foods featuring the iconic flavors of pumpkin spice and caramel apples, as well as a fun Halloween version of a breakfast favorite.
The new seasonal products from Kellogg's U.S. brands include toaster pastries, cereals and breakfast bars:
Pop-Tarts Frosted Caramel Apple toaster pastries have a flakey crust with apple- and caramel-flavored filling and sweet frosting.
Nutri-Grain Pumpkin Spice soft baked breakfast bars are made with real pumpkin and whole grains and flavored with nutmeg, cinnamon, allspice and ginger.
Special K Pumpkin Spice Crunch cereal features rice and wheat flakes, and traditional pumpkin spice flavor from real nutmeg, allspice, ginger and cinnamon
A special

Halloween

edition of Chocolate Kellogg's Frosted Flakes® adds the extra fun of spooky skeleton-shaped marshmallow bits.
Fall food fans can also scramble to the store to find several other hugely popular, limited-edition favorites that are also returning to help people enjoy the season:
Frosted Mini-Wheats® Pumpkin Spice cereal combines the goodness of eight layers of wheat and a layer of sweet cinnamon, nutmeg, allspice and ginger.
Special K Apple Cinnamon Crunch cereal has crunchy rice and wheat flakes with apple crumble clusters and sweet cinnamon.
Pop-Tarts Frosted Pumpkin Pie is an autumn tradition featuring the flavor of real cinnamon, ginger, nutmeg and cloves.
Keebler® Pumpkin Spice Fudge Stripes cookies offer a delicious blend of classic fall spices, including cinnamon, nutmeg, clove and ginger – all drizzled with a creamy white fudge.
These new products begin arriving at retailers this month and are available only while supplies last.
About Kellogg Company
At Kellogg Company (NYSE: K), we strive to make foods people love. This includes our beloved brands – Kellogg's®, Keebler®, Special K®, Pringles®, Kellogg's Frosted Flakes®, Pop-Tarts®, Kellogg's Corn Flakes®, Rice Krispies®, Cheez-It®, Eggo®, Mini-Wheats® and more – that nourish families so they can flourish and thrive. With 2015 sales of $13.5 billion and more than 1,600 foods, Kellogg is the world's leading cereal company; second largest producer of cookies, crackers and savory snacks; and a leading North American frozen foods company. Through our Breakfasts for Better Days™ global hunger initiative, we've provided more than 1.4 billion servings of cereal and snacks to children and families in need around the world. To learn more, visit www.kelloggcompany.com