Jenny Lee Natural Beauty Launches New Organic After Dark Repairing Face Serum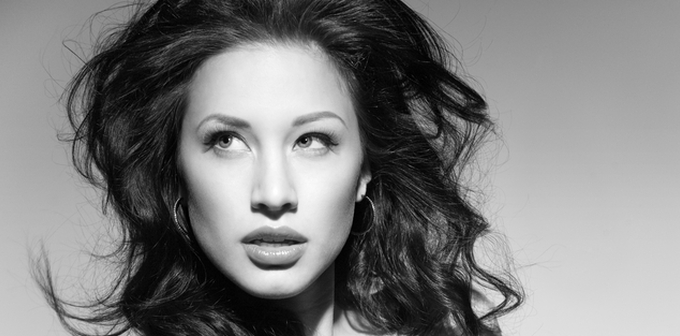 A brand new organic after dark repairing face serum launches this month to help fight fine lines, wrinkles and the signs of ageing while sleeping.
Exclusive to Jenny Lee Natural Beauty, the ultra powerful oil is packed with a treasure trove of organic, natural ingredients. Designed to be applied before bed, the serum moisturises and penetrates in to the skin to restore vitality, youthfulness and elasticity. It is bursting with moisturising vitamins and enriched with a hand-picked collection of beneficial essential oils.
Jenny Lee, founder of Jenny Lee Natural Beauty said, "I'm very excited to officially launch the Jenny Lee After Dark Repairing Face Serum. The feedback from those who have tried it already has been wonderful, with all users commenting on how much brighter, silkier and smoother skin appears. As with all of our products, the Repairing Face Serum uses only the finest natural and organic ingredients. With its ultra luxurious formulation, our new serum helps skin to feel smooth, softened and protected and will not leave any sticky oily residue behind."
Adding a luxurious touch to the pre-bedtime routine, the rich oil can be massaged into skin as part of any cleanse, tone and moisturise ritual. It should be smoothed over the face for five to ten minutes each day and can be used in the morning as well as in the evening to deliver an extra boost of nutrients depending on skin type.
The enriching, anti-aging oil contains Hyaluronic Acid, Vitamin E oil, Vitamin A Palmitat oil, Kiwi Seed oil, Rosehip oil and Remodelling Intense. Scientific studies have shown that using Hyaluronic acid regularly may help to improve the skin's hydration and stimulate production of collagen. Vitamin E oil works as an antioxidant and helps to renew skin cells. Vitamin A Palmitat oil is also championed for its antioxidant properties and for protecting against free radicals. For skin that is already showing the appearance of fine lines, it has conditioning properties.
One of Jenny Lee After Dark Repairing Face Serum's star ingredients is Kiwi Seed oil, considered to be one of the best anti-wrinkle oil discoveries to date. It imparts elasticity to the skin which helps it to fight the ageing process and tackle wrinkles and fine lines, especially around delicate areas such as the eyes and the mouth.
The addition of Rosehip Oil encourages new skin tissue growth which also works to help smooth fine lines and wrinkle while the natural active ingredient Remodelling Intense is proven to restructure and firm the body and face, working from the first application to reduce fine lines and wrinkles.
All Jenny Lee products are made in Great Britain to EU cosmetic regulations and requirements.  Products are free of artificial fragrances and artificial colouring, do not contain SLS or parabens and are not tested on animals.
The Jenny Lee After Dark Repairing Face Serum is made to help users look and feel healthier and younger. The high quality formula helps to prevent the signs of premature ageing. It is priced from £5.
To find out more or buy online visit http://www.jennyleebeautysalon.co.uk
About Jenny Lee Beauty Salon
Jenny Lee beauty salon is located in the heart of London's Notting Hill. The salon offers a range of treatments for mind, body and soul. With over 30 years in the beauty industry, Jenny Lee specialises in luxurious, organic facials using her own range of beauty products.