Jeep Partners With Tough Mudder for Third Year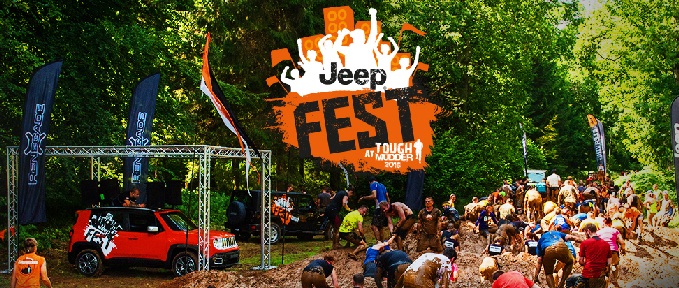 Jeep UK announced as a Tough Mudder partner for 2016 season
Jeep-owned challenge 'Mud Mile' returns
New Jeep Fest Service Station will be at every race to help Mudders prepare and relax
4×4 brand offering VIP parking for Jeep owners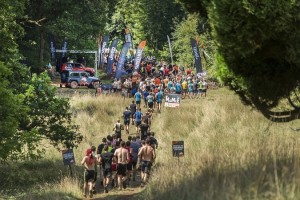 Jeep UK will partner the grueling race series, Tough Mudder for a third year in a row, the 4×4 brand has just announced.
The famed 'Mud Mile' will return to the 12-mile first race on 30 April in West London, where competitors will tackle one of the toughest obstacle courses in the world.
As part of the sponsorship programme, Jeep will support all 12 Tough Mudder events in the UK this year, providing a fleet of Jeep Renegade, Cherokee and Grand Cherokee vehicles to race organisers. Additionally, a new offering, the Jeep Fest Service Station, will feature a live DJ to energise contestants, provide war paints to increase team spirit pre-race, and offer a place to relax afterwards.
As Mudders finish the race, the Jeep Fest Service Station will be giving away car seat covers to keep vehicle interiors clean, while Jeep owners can also benefit from VIP parking onsite.
"It's great to be working with Tough Mudder for a third year," says Damien Dally, head of brand, Jeep UK. "It is a unique race series and shares Jeep's love for adventure, thrill-seeking and pushing the boundaries.
"We have great admiration for all of the contenders as they test their own limit – something which we strive to do at Jeep.  Opening the Jeep Fest Service Station will provide Mudders with a place they can focus pre-race and relax afterwards. We will also be able to show them the latest range of vehicles available from Jeep."
The first of 12 Tough Mudder races takes place this weekend (30 April) and is Jeep's Fest Service Station's opening event.  Find out more about Jeep's involvement with Tough Mudder here: http://www.jeep.co.uk/life/jeep-friends/tough-mudder