J.P. Morgan Selected By Blackrock As Custodian For Over $1 Trillion Of Assets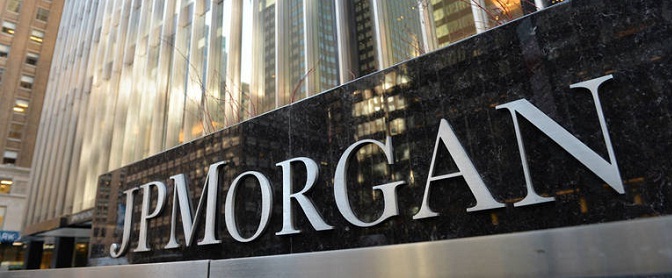 J.P. Morgan's Corporate & Investment Bank announced that it has been selected by BlackRock, a global leader in investment management, to provide custody and fund services for over $1 trillion of its clients' assets. The landmark transaction is among the largest custody deals ever signed. J.P. Morgan expects to onboard the assets over the next two years.
"This historic deal expands our relationship with BlackRock and is a validation of the investments we've made and the resources we've added to the custody and fund services business," said Daniel Pinto, CEO of J.P. Morgan's Corporate & Investment Bank, who has consistently talked about the bank's opportunities in the business. "As the only global custodian with a top markets franchise, we believe that scale, technology and seamless execution are essential to best-in-class client service."
While J.P. Morgan has been providing global custody and fund services for over 40 years, its most recent investments in the business are paying off. In addition to significant new mandates, such as the deal with Blackrock, the bank has increased business with existing custody clients by 10% over the last 12 months. Overall, the bank serves approximately 2,500 custody clients in more than 100 markets, providing settlement, safekeeping and asset servicing of securities along with accounting and administration services for funds.