J.P. Morgan Deploys Blockchain With New Correspondent Banking Network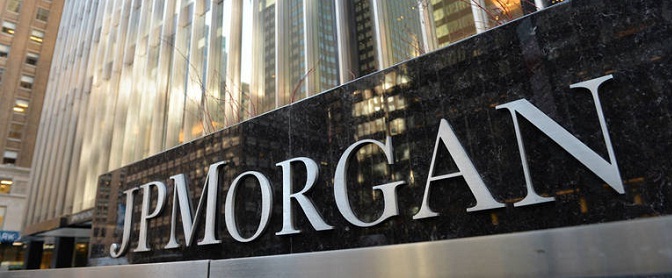 J.P. Morgan with two global partners, Royal Bank of Canada and Australia and New Zealand Banking Group Limited, announced the launch of the Interbank Information Network (IIN). The new initiative will use blockchain technology to minimize friction in the global payments process. IIN will allow payments to reach beneficiaries faster with fewer steps and better security.
"IIN will enhance the client experience, decreasing the amount of time – from weeks to hours – and costs associated with resolving payment delays," said Emma Loftus, Head of Global Payments and FX, J.P. Morgan Treasury Services.  "Blockchain capabilities have allowed us to rethink how critical information can be sourced and exchanged between global banks."
Processing global payments is very complex. Multiple layers of communication occur amongst payment participants to verify and process transactions. By leveraging blockchain technology, IIN will significantly reduce the number of participants currently needed to respond to compliance and other data-related inquiries that delay payments.
Royal Bank of Canada and Australia and New Zealand Banking Group Limited are the first two banks to join IIN, representing significant cross-border payment volumes. Other correspondent banks are expected to join in the coming months.  IIN is powered by QuorumTM, a permissioned-variant of the Ethereum blockchain, developed by J.P. Morgan. Quorum's focus on privacy enables secure data sharing via IIN.
J.P. Morgan's Treasury Services business processes approximately $5 trillion in payments every day for clients in more than 100 countries. The business has been aggressively investing in technology to improve end-to-end client experience.  In particular, emerging technologies such as blockchain, machine learning and robotics are being deployed by the business to improve platforms and develop innovative products and solutions.
About J.P. Morgan's Corporate & Investment Bank
J.P. Morgan's Corporate & Investment Bank is a global leader across banking, markets and investor services. The world's most important corporations, governments and institutions entrust us with their business in more than 100 countries. With $22.7 trillion of assets under custody and $421.6 billion in deposits, the Corporate & Investment Bank provides strategic advice, raises capital, manages risk and extends liquidity in markets around the world.