Is Cryptocurrency Replacing Traditional Currency in the Entertainment Industry?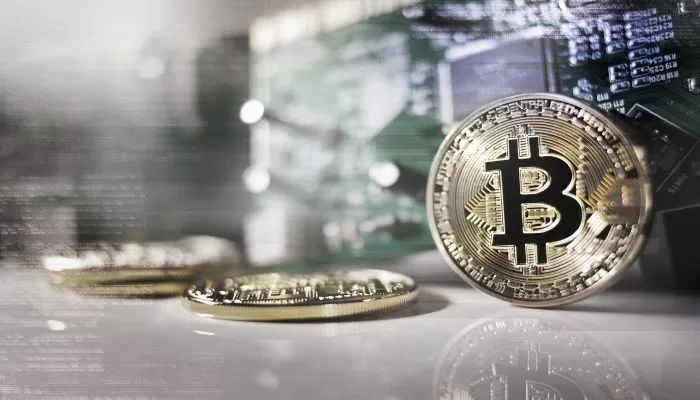 The entertainment industry has seen many technology-driven changes in recent decades. For example, streaming services have replaced physical movie rental businesses, games can sit in the palm of the hand, and music concerts are now taking place completely in cyberspace.
But how people pay for this new media is also dramatically changing thanks to technology. Large entertainment companies are leading the way, opting to add unconventional forms of payment, i.e., cryptocurrencies, to their roster. Let's look at these companies, their motives, and whether cryptocurrency will eventually replace traditional currency in the entertainment industry.
How is cryptocurrency affecting the entertainment industry?
As technology has advanced and consumers' lives have extended into the virtual, we have already seen a significant shift in payment methods. Cash is now used less than in the past. This is reflected in how people pay for their entertainment.
Payment is being switched up everywhere you look in the entertainment industry. For example, customers can play related games, such as NFT MEGAWAYS, on https://games.paddypower.com/c/slots. Inspired by the rise of crypto, it features several currencies, including Dogecoin, on its reels. Some online casinos also allow crypto payments, and payment methods like Neteller can also help arrange payment when using crypto.
Cryptocurrency is a new way of paying that isn't regulated by banks. Large corporations are leading the way when it comes to crypto. The most well-known cryptocurrency, Bitcoin, is being used by many of the most well-known entertainment giants.
Microsoft started accepting Bitcoin payments for games and apps, for Xbox and Windows Phone, respectively, in 2014. Twitch, the streaming platform used mostly for video gaming, also accepts Bitcoin. The movies are also involved – AMC Theatres, the largest cinema chain in the world, started accepting Bitcoin payments last year, and is now considering their own cryptocurrency. https://bloomberg.com/news although nothing has materialized just yet.
Why are companies interested?
The reasons these companies are hopping on board are not public knowledge, but there are many logical benefits. Giving consumers more ways to pay makes it more likely they'll spend. Cryptocurrency is also free to accept, as outlined in https://inc.com/amrita-khalid/. This is opposed to other methods of payment, such as Mastercard, which charge at least 1.5% per transaction.
However, above all else, Bitcoin grants companies access to a certain type of customer. Bitcoin is currently used by the highly tech-savvy. There is also a great deal of overlap between those who enjoy gaming and those interested in Bitcoin. In addition, because Bitcoin is often used as an investment tool, its users usually have more disposable income. This is something that piques the interest of sales departments everywhere.
What is the future of cryptocurrency in entertainment?
As the entertainment industry and our world, in general, become more globalized, the construct of different currencies for different countries may become illogical in the future. Instead, there could be different currencies for different industries or one universal currency that replaces all others. It's possible that crypto may become an equally valid alternative to the more traditional currency that we use today. Only time will tell.