Is CARCHEX a Reputable Extended Car Warranty Company?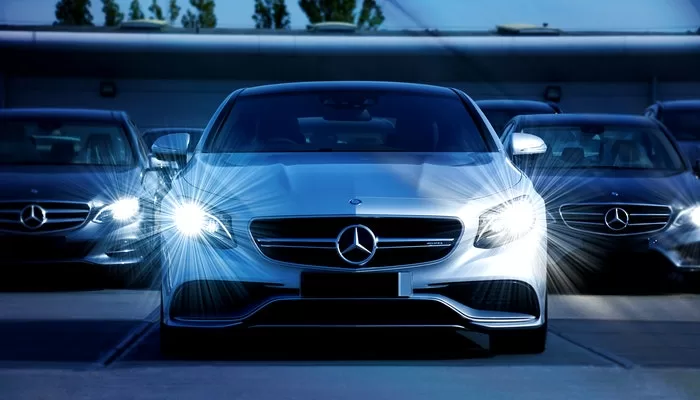 When you first buy a new car, everything is in good shape. All the parts and pieces are brand-new, so there's an excellent chance the vehicle isn't going to break down and leave you on the side of the road. Plus, there are manufacturer warranties in place. Thus, if something malfunctions, you won't have to pay out of pocket to get it fixed.
However, as your car reaches certain milestones or turns a particular age, you might want to invest in an extended car warranty. That is because your manufacturer warranties could be expiring at any time. If that happens and you haven't put safeguards in place, you may find yourself out of a lot of money in a hurry when significant issues arise. But with a warranty, you'll save cash on repairs. So, if your transmission goes out, the engine blows, or another considerable matter develops, you won't feel like you have to break the bank to pay to get it fixed.
Now, the only question is, "What extended car warranty company should you choose?". After all, there are certainly plenty of options on the market today. That's why before you pick a place to do business with, you'll probably want to do some research first. Taking that action will help you determine if companies are reputable and legit or not. The following tips can help you with the venture, but you should take a peek at CARCHEX reviews to start things off. The company has many plans available, and one of them is sure to be perfect for you.
CARCHEX Extended Warranty Plans
Options are what consumers get with CARCHEX. The company has a total of five extended car warranty plans to choose from: Titanium, Platinum, Gold, Silver, and Bronze. They cover all major components like the engine, transmission, and cooling system. But not every plan covers the same things that the others do. For instance, the Titanium and Platinum packages take care of audio center problems while the other three programs do not. Meanwhile, the Bronze plan doesn't cover the alternator, electrical system, or brakes.
Therefore, as you can see, CARCHEX has the extended car warranty options you need. But you should take the time to look over them carefully, weighing the pros and the cons, before picking a plan for your new car. That will ensure that you get the coverage you need from your extended warranty.
Don't Be Afraid to Ask Around
If you're trying to find out if CARCHEX or another company is reputable, be sure to ask those you can trust about their experiences. People like friends, family, and neighbors who have used extended car warranties will be more than happy to tell you about how things went. Such insights can help you determine if a business is trustworthy or just going to attempt to take advantage of you. Questions you should ask your loved ones and trusted friends and acquaintances should concern:
Price and discounts
Customer service
Claims process
Promptness of services
Ask Agents Questions About Products and Services
Another way to get the low down on a company and see if it is reputable is by inquiring about its processes yourself. As you do your research on the best extended warranty plan for your vehicle, list down questions you may have about these plans and other CARCHEX services.
When contacting extended car warranty companies like CARCHEX for quotes, you can ask the agent all your questions. Then, they'll give you the inside scoop, and you'll be able to see what the business or employees are bringing to the table for yourself.
Turn the Online Research Up a Notch
It isn't always easy to tell if a company is reputable or not. But, thanks to technology, people have all of the information they could ever need at their fingertips. Individuals can use search engines like Yahoo, Bing, or Google to find reviews. Then, they'll be able to see what others are saying about businesses. However, it may not be a good idea to take every comment you see to heart. There are plenty of Internet trolls in the world, and you never know who could be posting reviews.
You might also wish to visit the Better Business Bureau website while you're at it. After arriving at the home page, follow the appropriate tabs to check customer complaints. If a place has received numerous complaints over the years, it might be best to steer clear of them to avoid the same fates as its previous clients.
In addition, you can use the Federal Trade Commission website as a resource. This independent agency in the United States aims to enforce civil non-criminal U.S. anti-trust law. It also focuses on the promotion of consumer protection. From this site, you'll be able to get tips & advice or news & events, but that isn't all. In addition to all that, you can also report fraud and identity theft.
People have more information available at their fingertips today than ever before. All they have to do is use it to find the answers they seek.
Some Final Words
CARCHEX is a reputable extended car warranty company. However, you don't have to merely take someone's word for it. Instead, use the tools available to you to determine how legitimate the business is and what it brings to the table. Then, if everything checks out, the time will have come for you to invest in a warranty to keep your vehicle in tip-top shape.