Introducing IBM Cloud Manager with OpenStack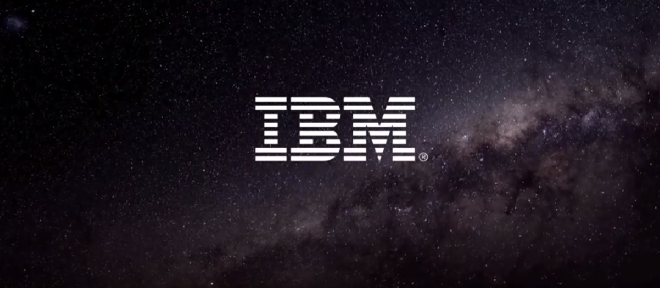 Provides open-standards based cloud management with support for full IBM server portfolio, increases integration with OpenStack
IBM (NYSE: IBM) today announced at the OpenStackSummit that it is expanding its support of open technologies by providing advanced OpenStack® integration and cloud virtualization and management capabilities across IBM's entire server portfolio with IBM Cloud Manager with OpenStack.  
As companies increasingly migrate to software defined environments, automating hybrid cloud infrastructure across multiple platforms through open technologies becomes essential. Open technologies can make it easier for businesses to adopt a cloud model and integrate it with their existing IT infrastructure and applications to meet their evolving business needs.
IBM Cloud Manager with OpenStack provides support for the latest operating system release,Icehouse, and full access to the complete core OpenStack API set to help clients ensure application portability and avoid vendor lock-in. It also extends cloud management support toSystem z, in addition to Power Systems, PureFlex/Flex Systems, System x, or any other x86 environment. The new solution also provides support for IBM z/VM on System z, and PowerVC for PowerVM on Power Systems designed to add more scalability and security to Linux environments.
Built on the foundation of IBM SmartCloud Entry, IBM Cloud Manager with OpenStack offers a modular, flexible design that enables rapid innovation, vendor interoperability, and faster time-to-value. It is an easy-to-deploy, simple-to-use cloud management offering that can deliver improvedprivate cloud and Service Provider solutions with features like security, automation, usage tracking metering, and multi-architecture management.
The technology can be accessed at OpenStack Marketplace, an online resource where organizations wanting to build or use OpenStack clouds can easily discover and compare products and services that best meet their business requirements.
IBM also announced IBM Cloud Manager with OpenStack is available as a bundled offering with the new IBM Power Systems servers announced just last month. Called the IBM Power Systems Solution Edition for Scale Out Cloud, the offering combines a one or two socket system running Linux built on IBM's latest POWER8 processor technology with new PowerKVM hypervisor, and OpenStack cloud management tools and APIs.  The combination allows open infrastructures to scale out intelligently, with less hardware, power and cooling requirements, and better economics leveraging over twice the bandwidth from previous generations. This is also an advantage for those cloud services that demand exceptional compute power and memory bandwidth for Big Data and analytics.
IBM also announced it is beta testing a dynamic, hybrid cloud solution on the IBM Cloud Manager with OpenStack platform. Workloads requiring additional infrastructure resources can expand from an on-premise cloud to remote infrastructure on SoftLayer to meet resource demands. This can allow IBM clients and Business Partners to perform self-service provisioning of IT services across multiple environments with an easy-to-use interface.
"IBM Cloud Manager with OpenStack provides the openness and flexibility to increase a business' ability to capitalize on opportunities by quickly delivering new cloud services," said Jane Munn, IBM Vice President and Business Line Executive for Cloud. "In addition, open community development facilitates vendor interoperability, allowing IBM clients and Businesses Partners to adapt their cloud assets in response to changing business needs."
IBM Cloud Manager with OpenStack is designed to help ensure that mission critical applications running in the cloud are managed effectively. Clients including Hubei RCCB, managed services provider Zetark, SAP integrator and IT hosting company AGENTIL, and the University of San Francisco have all adopted IBM Cloud Manager with OpenStack for their cloud development and deployment strategies.
"We feel very confident in the roadmap for IBM Cloud Manager with OpenStack and IBM Power Systems and what it promises in the coming years," said Lei Zhi, IT manager for Hubei RCCB. "With IBM's support we are confident that this cloud solution will provide the rapid deployment and ease of management we require for our test environment, both now and in years to come."
IBM Cloud Manager with OpenStack key features include:
Simplified end-user self-service portal for automated delivery of requested services without IT intervention.
Virtualized image management with library for standardized images, automated approval processing and provisioning.
Full OpenStack API support for interoperability and customization to help tailor services to unique business requirements.
Basic metering to support allocation of IT infrastructure usage to appropriate individuals, groups or departments.
IBM Cloud Manager with OpenStack is part of a family of offerings that clients and Service Providers can use to address the challenges of cloud operation. IBM Cloud Orchestrator offers more advance features to ease the coordination of complex tasks, including business process work flows and application patterns. IBM Platform Resource Scheduler provides dynamic resource management via intelligent resource pooling and policy-based infrastructure resource management.
IBM Systems and Technology Group provides a full range of offerings supporting public, private and hybrid cloud implementations that integrate with IBM's cloud software and services. This Systems portfolio includes IBM System x racks and BladeCenter, NeXtScale, PureFlex, Power Systems and System z servers, and IBM Optimized Storage solutions.
For more information on IBM Cloud Manager with OpenStack visit http://bit.ly/1or7slu.
####
IBM, the IBM logo, ibm.com, PureSystems, PureFlex, Power Systems, System x, System z, PureApplication, PureData, Storwize, Smarter Planet and the planet icon are trademarks of International Business Machines Corporation, registered in many jurisdictions worldwide. Other product and service names might be trademarks of IBM or other companies. For a current list of IBM trademarks, please see www.ibm.com/legal/copytrade.shtml.
All other company, product or service names may be trademarks or registered trademarks of others. Statements concerning IBM's future development plans and schedules are made for planning purposes only, and are subject to change or withdrawal without notice. Reseller prices may vary.