Introducing Erica® Insights: Bank of America's AI-Driven Virtual Financial Assistant Just Got Smarter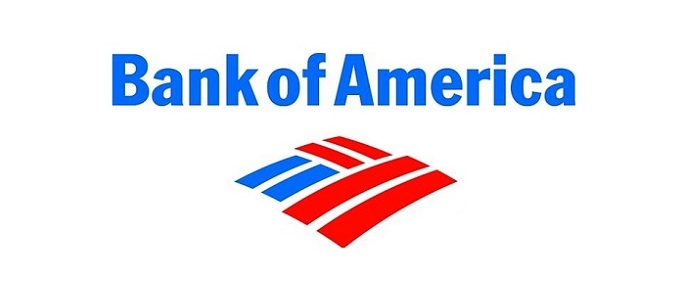 Latest Features Allow Clients to Better Manage Spending Habits, Track Credit Rating and Monitor Subscriptions
Bank of America announced a series of new features to its artificial intelligence (AI)-driven virtual financial assistant, Erica, to help clients tackle more complex tasks and provide personalized, proactive guidance to help them stay on top of their finances.
The latest enhancements to Erica are all about giving our 26 million mobile users more insight into their full financial picture," said Michelle Moore, head of digital banking at Bank of America. "When we piloted these new offerings, we received overwhelming feedback. Many reported that Erica helped them save a significant amount of money; for example, Erica alerted them of unwanted subscription charges they did not even realize they had."
Erica's initial insights will include:
Spend Path: Provides a weekly snapshot of month-to-date spending.
FICO® Score Tracker: Helps to track important month-to-month changes to FICO® scores.
Subscription Monitor: Flags upcoming recurring charges.
Credit card bill reminders: Sends alerts for upcoming Bank of America credit card payments due.
"Our AI engine was built to evolve with our clients," explains Aditya Bhasin, head of Consumer, Small Business and Wealth Management Technology for Bank of America. "Since the launch, we've integrated more than 200,000 different ways for clients to ask financial questions and expanded Erica's conversational knowledge. We are introducing this new suite of more complex capabilities based on insights, behaviors and real-time feedback from millions of Erica users."
Launched earlier this year, Erica employs the latest technology in AI, predictive analytics and natural language to help clients better meet their financial needs. Erica recently surpassed more than 3.6 million users and has assisted with more than 12 million client requests to date. When seeking Erica's assistance, 43 percent of users are interacting via text, closely followed by tap (32 percent) and voice recognition (25 percent).
Bank of America continues to add updates and features to Erica based on client feedback. Michelle Moore and David Poole, head of Merrill Edge advisory client services and digital capabilities, will attend Money 20/20 in Las Vegas this week to discuss the future of Erica.
To learn more about these new updates or download images, visit bankofamerica.com.
Bank of America's Digital Banking Leadership
Bank of America's digital banking platform is an evolving source of increased client engagement and satisfaction serving more than 36 million digital clients, including nearly 26 million active mobile users. Its award-winning mobile app was the first to receive J.D. Power's certification for "An Outstanding Mobile Banking Customer Experience." During the third quarter of 2018, mobile banking clients logged into their accounts 1.4 billion times, made 137 million bill payments and deposited 33 million checks via mobile.
Bank of America
Bank of America is one of the world's leading financial institutions, serving individual consumers, small and middle-market businesses and large corporations with a full range of banking, investing, asset management and other financial and risk management products and services. The company provides unmatched convenience in the United States, serving approximately 67 million consumer and small business clients with approximately 4,400 retail financial centers, approximately 16,100 ATMs, and award-winning digital banking with more than 36 million active users, including nearly 26 million mobile users. Bank of America is a global leader in wealth management, corporate and investment banking and trading across a broad range of asset classes, serving corporations, governments, institutions and individuals around the world. Bank of America offers industry-leading support to approximately 3 million small business owners through a suite of innovative, easy-to-use online products and services. The company serves clients through operations across the United States, its territories and more than 35 countries. Bank of America Corporation stock (NYSE: BAC) is listed on the New York Stock Exchange.
Merrill Edge
Merrill Edge is a streamlined investment service that provides access to the investment insights of Merrill Lynch and the convenience of Bank of America banking. With Merrill Edge, clients can view their Merrill Edge investment and Bank of America bank accounts on one page online. They also have access to easy-to-use tools, actionable insights, step-by-step guidance and competitive pricing for online trades.
Source: Bank of America