Intel's Most Powerful Desktop Processor Yet – The New Intel Core i7 Extreme Edition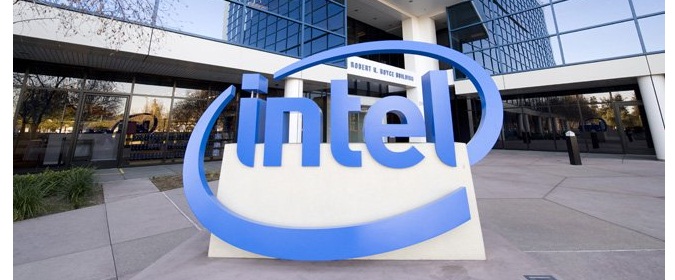 I can't remember when I was so excited by a new product launch. But with the Intel® Core™ i7 processor Extreme Edition, we've built a monster platform. It will transform the way people play, work and create. Just as consumers are expanding what they're doing with their PCs, the Intel Core i7 processor Extreme Edition delivers a new level of capability — now with up to 10 cores of mind-blowing performance. It's designed not just for multi-tasking, but also for mega-tasking. Enthusiasts expect to push their systems with multiple compute intensive applications at the same time. That's exactly what we've delivered.
Consider gamers. With a rapidly growing community of more than 1.3 billion people worldwide, gaming isn't just about playing anymore — gamers are live-streaming, posting highlights online and extending their fan bases. In fact, eSports has emerged as the fastest-growing part of the entertainment sector. At last year's Intel Extreme Masters, one of the premiere worldwide gaming competitions, 100,000 people came to the event and another 1 million viewed it online. Meanwhile, these gamers are creating fantastic online content, creating their own online channels and striving to be the next YouTube* celebrity.
Gamers are continually raising the bar, driving their systems to its limits. Now they can push their systems even harder, reaching new heights in performance and overall experience. That's what the Intel Core i7 processor Extreme Edition is about. And with our new Intel® Turbo Boost Max Technology 3.0, applications are steered to the highest-performing core, giving single-threaded experiences a huge performance boost. With 40 PCIe lanes connected directly into the CPU, gamers have a variety of options at their fingertips to expand their system's capabilities with Intel® SSD 750 Series of high-performance solid state drives, multiple discrete GFX cards andThunderbolt™ 3 technology. Put all of that together and gamers can immerse themselves in unbelievably vivid 4K gameplay while sharing the experience live with their community – without slowing down or looking back. And did I mention our Extreme Edition processor is unlocked1? We know unlocked processors are important to enthusiasts, and the new Intel Core i7 processor Extreme Edition gives overclockers the headroom and tools they want.
What about the immersive experiences of virtual reality? The Intel Core i7 processor Extreme Edition delivers a fantastic experience with Oculus Rift* and HTC Vive*, with more than enough room to spare. So whether gaming or creating in VR environments, gamers and enthusiasts can count on the most vivid, immersive or realistic experiences possible now – and be ready for what's to come.
But gamers aren't the only ones who need amazing performance. It's never been easier to capture ultra hi-def video from phones and cameras, but creating and editing a film or video from all that raw 4K footage is a complex, processing-intensive endeavor. With the Intel Core i7 processor Extreme Edition, professional and novice filmmakers alike can edit in native 4K, create stunning visual effects and compose music on a system that's up to the task. With up to 10 cores and 20 threads of performance, it's possible to work on virtually every aspect of a project simultaneously. Here, mega-tasking means staying in the groove without the system becoming a roadblock.