Intel Reimagines Data Center Storage with new 3D NAND SSDs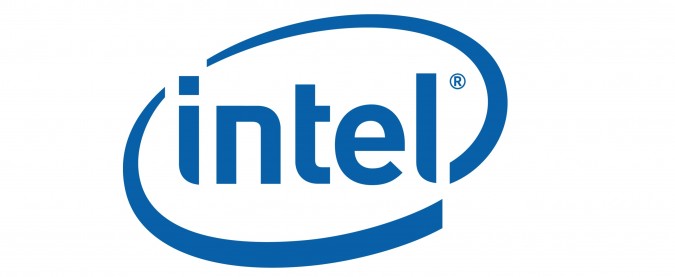 Intel brought to market a wide array of products designed to tackle the world's growing stockpile of data.
Intel CEO Brian Krzanich called data an "unseen driving force behind the next-generation technology revolution," and Rob Crooke, senior vice president and general manager of the Non-Volatile Memory (NVM) Solutions Group at Intel, recently outlined his vision for how storage and memory technologies can address all that data. In the past year, Intel introduced new Intel® Optane™ technology-based products and will continue to deliver exciting, blazing-fast solutions based on this breakthrough technology, with announcements later this year. Intel also brought industry-leading areal density to storage for consumers and enterprises, driving both capacity and form factor innovation with Intel® 3D NAND storage products.
Intel is reimagining how data is stored for the data center. By driving the creation and adoption of compelling new form factors, like the EDSFF 1U long and 1U short, and delivering advanced materials, including our densest NAND to date with 64-layer TLC Intel 3D NAND, Intel is enabling capacities of 8TB and beyond in an array of form factors that meet the specific performance needs of data centers.
Introducing Intel SSD DC P4510 and P4511 Series
Today, Intel announced the Intel SSD DC P4510 Series for data center applications. The P4510 Series uses 64-layer TLC Intel 3D NAND to enable end users to do more per server, support broader workloads and deliver space-efficient capacity. The P4510 Series enables up to four times more terabytes per server and delivers up to 10 times better random read latency at 99.99 percent quality of service than previous generations. The drive can also deliver up to double the input-output operations per second (IOPS) per terabyte. The 1 and 2TB capacities have been shipping to cloud service providers (CSPs) in high volume since August 2017, and the 4 and 8TB capacities are now available to CSPs and channel customers. All capacities are in the 2.5-inch 15 mm U.2 form factor and utilize a PCIe* NVMe* 3.0 x4 connection.
To accelerate performance and simplify management of the P4510 Series PCIe SSDs and other PCIe SSDs, Intel is also delivering two new technologies that work together to replace legacy storage hardware. Intel® Xeon® Scalable processors include Intel Volume Management Device (VMD), enabling robust management such as surprise insertion/removal and LED management of PCIe SSDs directly connected to the CPU. Building on this functionality, Intel® Virtual RAID on CPU (VROC) uses Intel VMD to provide RAID to PCIe SSDs. By replacing RAID cards with Intel VROC, customers are able to enjoy up to twice the IOPs performance and up to a 70 percent cost savings with PCIe SSDs directly attached to the CPU, improving customer's return on their investments in SSD-based storage.
Intel is also bringing innovation to the data center with new low-power SSDs and the Enterprise and Datacenter SSD Form Factor (EDSFF). The Intel SSD DC P4511 Series offers a low-power option for workloads with lower performance requirements, enabling data centers to save power. The P4511 Series will be available later in the first half of 2018 in M.2 110 mm form factor. Additionally, Intel continues to drive form factor innovation in the data center, with the Intel SSD DC P4510 Series available in the future in EDSFF 1U long and 1U short with up to 1 petabyte (PB) of storage in a 1U server rack.
EDSFF Momentum
At Flash Memory Summit* 2017, Intel introduced the ruler form factor for Intel SSDs, purpose-built from the ground up for data center efficiency and free from the confines of legacy form factors. The new form factor delivers unprecedented storage density, system design flexibility with long and short versions, optimum thermal efficiency, scalable performance (available x4, x8 and x16 connectors) and easy maintenance, with front-load, hot-swap capabilities. EDSFF is also future-ready and designed for PCIe 3.0, available today, and PCIe 4.0 and 5.0, when they are ready.
Recently, the Enterprise and Datacenter SSD Form Factor specification was ratified by the EDSFF Working Group*, which includes Intel®, Samsung*, Microsoft*, Facebook* and others. Intel has been shipping a pre-spec version of the Intel SSD DC P4500 Series to select customers, including IBM* and Tencent*, for more than a year, and the Intel SSD DC P4510 Series will be available in EDSFF 1U long and 1U short starting in the second half of 2018. The industry has shown an overwhelmingly positive response to the Intel-inspired EDSFF specifications, with more than 10 key OEM, ODM and ecosystem members indicating intentions to design EDSFF SSDs into their systems. Additional SSD manufactures have also expressed intent to deliver EDSFF SSDs in the future.
IBM has deployed the P4500 Series in this new form factor to the IBM cloud. Tencent, a leading provider of value-added internet services in the world, has incorporated Intel® SSD DC P4500 series in the "ruler" form factor into its newly announced T-Flex platform, which supports 32 "ruler" SSDs as the standard high-performance storage resource pool.
"'Ruler' optimizes heat dissipation, significantly enhances SSD serviceability and delivers amazing storage capacity that will scale to 1PB in 1U in the future, thereby reducing overall storage construction and operating costs," said Wu Jianjian, product director of Blackstone Product Center, Tencent Cloud. "We are very excited about this modern design and encourage its adoption as an industry standard specification."
For more information on the Intel SSD DC P4510 Series, EDSFF and Intel 3D NAND, visit Intel's solid state drive site.
About Intel
Intel (NASDAQ: INTC) expands the boundaries of technology to make the most amazing experiences possible. Information about Intel can be found at newsroom.intel.com and intel.com.