Intel Advances Hardware, Cloud and Connectivity at Open Compute Project Global Summit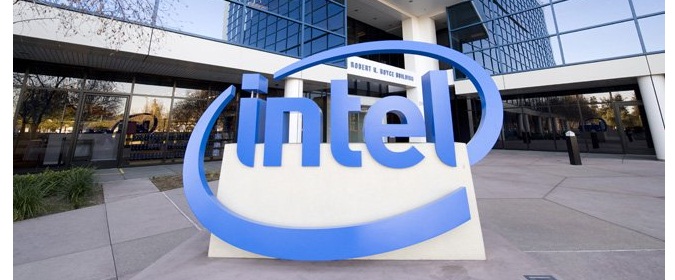 At the Open Compute Project (OCP) Global Summit, Intel  announced new open hardware advancements enabling greater computing capabilities, innovation and cost efficiencies for data center hardware developers. The new advancements include a high-density, cloud-optimized reference design; collaboration with Facebook on the upcoming Intel Cooper Lake processor family; and optimization on Intel's Rack Scale Design.
"OCP is a vital organization that brings together a fast-growing community of innovators who are delivering greater choice, customization and flexibility to IT hardware. As a founding member of this open source community, Intel is committed to delivering innovative products that help deploy infrastructure underlying the services that support the digital economy."
–Jason Waxman, Intel corporate vice president, general manager and data-centric chief strategy officer
Why It's Important: The rise of artificial intelligence (AI), the internet of things (IoT), the cloud and network transformation are creating massive amounts of largely untapped data. Since the inception of OCP, the workloads and deployment models driving data center infrastructure have changed dramatically. In the move to a more data-centric world, homogenous infrastructure in data centers is being replaced by workload-optimized systems. Both OCP and Intel are committed to designing hardware that is uniquely equipped to handle this unprecedented scale in the most efficient way.
What is Intel's Role: Today's announcements will enable greater flexibility, customization and efficiency for the OCP community. Intel's engineering expertise will help drive the future of computing and will deliver the products and technologies that are the foundation for innovation.
What It Delivers:
The first high-density, cloud-optimized reference design: A new cloud-optimized, 4-socket reference design offered for next-generation Intel® Xeon® Scalable processors will increase core count up to 112 in a single 2U platform, increase memory bandwidth and provide potential double-digit total cost of ownership savings. Designed for cloud IaaS, Bare Metal and function-as-a service solutions, this new design is jointly contributed to OCP by Intel and Inspur, as an Open Accepted Certified submittal. Dell, HP, Hyve Solutions, Lenovo, Quanta, Supermicro, Wiwynn and ZT Systems are expected to deliver solutions based on this reference design in 2019.
Intel and Facebook collaborate on Cooper Lake design: A collaboration based on Intel's upcoming Cooper Lake 14nm Intel Xeon® processor family will feature Bfloat 16, a 16-bit floating point representation for deep learning training. Bfloat 16 improves performance by offering the same dynamic range as the standard 32-bit floating point representations, accelerating AI deep learning training for various workloads such as image-classification, speech-recognition, recommendation engines and machine translation.
Rack Scale Design refresh: Intel will contribute its RSD 2.3 Rack Management Module code to the newly formed OCP-based community, OpenRMC. With more than a year in development, Intel is aligning efforts to drive simple common standards for BIOS, baseboard management controller (BMC), and rack management software through its engagement in the OCP system, OpenBMC and OpenRMC firmware projects.
OCP-compliant NIC's: Intel will release a complete family of OCPv3.0-complaint network interface controllers (NIC) ranging from 1GbE to 100GbE (1, 10, 25, 50, 100) starting in 2019's third quarter. This will include next-generation Intel Ethernet with new features for application performance scalability, predictability and programmable pipeline architecture.
About Intel
Intel (NASDAQ: INTC), a leader in the semiconductor industry, is shaping the data-centric future with computing and communications technology that is the foundation of the world's innovations. The company's engineering expertise is helping address the world's greatest challenges as well as helping secure, power and connect billions of devices and the infrastructure of the smart, connected world – from the cloud to the network to the edge and everything in between. Find more information about Intel at newsroom.intel.com and intel.com.
Source: Intel