ICBC to buy 20pc of Standard Bank Deal worth US$5.6b seen boosting ties in Africa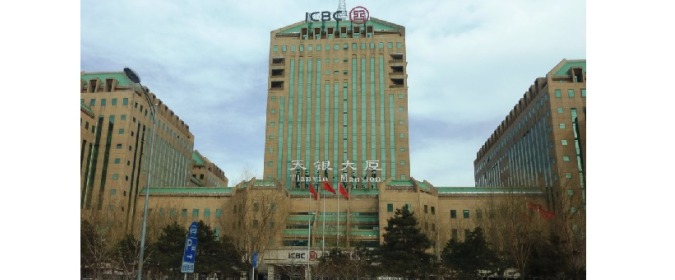 Industrial and Commercial Bank of China said it would pay US$5.6 billion for a 20 per cent stake in South Africa's Standard Bank, seeking greater ties with the resource-rich continent.As part of the deal, the two banks will look into setting up a US$1 billion investment fund targeting natural resources such as metals, oil and gas.
Standard Bank, with assets of US$162 billion in June, is South Africa's largest lender. It had a profit of US$2.86 billion last year and a market capitalisation of US$23 billion.
"Clearly, China has a lot of interest in Africa generally and ICBC has its customers going there so it makes sense," said Fox-Pitt Kelton banking analyst Warren Blight. The deal continues a string of acquisitions by the mainland's biggest lender that has included stakes in banks in Macau and Indonesia.
Mainland banks, awash with cash, are seeking a growing presence in global markets to boost returns and better serve the international operations of mainland companies. The deal gives ICBC "access into Africa where there are big natural resources and increasing trade", said one Johannesburg analyst, who declined to be named. ICBC said overseas business should eventually account for 10 per cent of its total, compared with 3 per cent now.
Bonnie Lai, an analyst with CCB International Securities, expected there would be a lot of co-operation between the two banks because of South Africa's rich natural resources. "It will create more synergy for ICBC eventually," she said.
Guotai Junan analyst Wu Wonggang said banks in South Africa were benefiting from good economic growth. The deal will make ICBC the single largest shareholder of Standard Bank, which is listed in Johannesburg, and give it two seats on the board. The transaction requires the approval of Beijing and the South African stock exchange.
"Through our tactical alliance with Standard Bank, ICBC can improve its global deployment of assets and give our customers superior cross-border financial services," ICBC chairman Jiang Jianqing said at a press conference in Beijing.
ICBC in August paid US$586 million for an 80 per cent stake in Seng Heng Bank, the second-largest lender in Macau. It bought a 90 per cent stake in Bank Halim Indonesia in December last year.
Citic Securities, the biggest brokerage in the mainland, and United States investment bank Bear Stearns agreed this week to buy US$1 billion worth of each other's shares and form a joint venture to tap the fast-growing mainland market.
China Development Bank in July paid {euro}2.2 billion (HK$24.3 billion) for a 3.1 per cent stake in British bank Barclays and the two companies announced a partnership early this month for a commodities business. (South China Morning Post)