IBM Releases Next Generation of MobileFirst Foundation Designed for the Cloud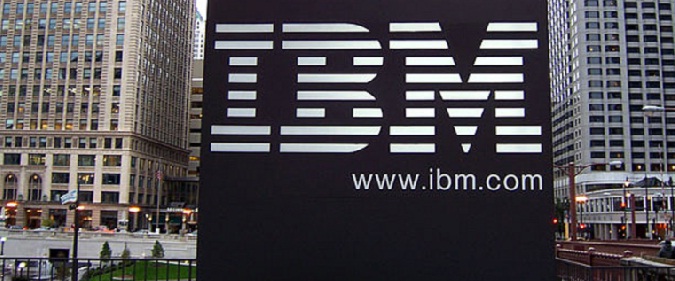 IBM MobileFirst Foundation 8.0 is built to reduce tedious development cycles and accelerate delivery of powerful mobile experiences in cloud environments
IBM (NYSE: IBM) announced the next generation of IBM MobileFirst Foundation now available on the IBM Cloud to simplify and accelerate enterprise mobile application development. Cloud adoption continues to be a top focus for enterprises. IDCforecasts that cloud IT infrastructure spending will reach $57.8 billion by 2020 accounting for 47.9 percent of the total spending on enterprise IT infrastructure[1]. This move towards a cloud infrastructure requires a mobile application development platform uniquely designed to provide the essential backend services for cloud deployments while enabling enterprises to use the front-end tools of their choice to create powerful mobile experiences with greater speed, security and performance.
"Demand for cloud continues to skyrocket and mobile applications are the driving force behind that demand within the enterprise" said Michael Gilfix, Vice President of MobileFirst and Smarter Process, IBM. "Uniquely designed for the cloud, the new IBM MobileFirst Foundation meets the need for speed and productivity in mobile application development without compromising security."
Mobile is a critical entry point for digital transformation and as more enterprises migrate to the cloud, they will look for the following key advantages provided by the new IBM MobileFirst Foundation:
Flexible Cloud Deployment: In the new version, developers can now instantly provision an IBM MobileFirst Foundation environment on the cloud or on premise with one click to quickly create innovative mobile apps using the front-end tools and framework of their choice. IBM MobileFirst Foundation offers the flexibility to start small on the IBM Cloud, then move and scale production workloads on premises or in a dedicated cloud environment. This is a huge advancement in speeding the app development process.
Advanced Mobile Security: Security continues to be a primary concern for CIOs and IBM is a preferred enterprise mobile solution in the banking, financial services and healthcare verticals where data security is of utmost importance. The new IBM MobileFirst Foundation 8.0 has a built-in security framework that helps provide end-to-end protection from mobile-specific threats by securing data on the device as well as helping to protect corporate APIs from hackers and vulnerabilities.
Live Updates:  The ability to make real-time updates to an enterprise app on the back-end to improve its efficiency on the front-end has been critical to several of our clients. In the new version, users, including those who aren't developers, can now make "Live Updates" to their apps by changing app functionality through configuration instead of code, without having to redeploy the app. Live Update reduces time and cost of app updates and cuts release cycle times down from weeks to days.
Intelligent Mobile Analytics: The advanced Mobile Analytics feature has the ability to gather real-time data on relevant app usage metrics and enables creation of custom business metrics based on in-app usage events to gain insight on where to invest next. Clients can discover and troubleshoot issues at the point of interaction with enhanced mobile analytics that can provide more relevant user insights.
API Connect Integration: Complement your mobile strategy with multi-channel API creation and management.  Create interfaces between back-end systems and mobile apps using IBM API Connect to add automated, visual and coding options for creating Node.js and Java microservice APIs. Integration with API Connect makes API lifecycle management easier for developers, IT departments and business leaders.
About IBM MobileFirst
IBM's 6,000 mobile experts have been at the forefront of mobile enterprise innovation. IBM has secured more than 4,300 patents in mobile, social and security, which have been incorporated into IBM MobileFirst solutions that enable enterprise clients to radically streamline and accelerate mobile adoption, help organizations engage more people and capture new markets. For more information on IBM MobileFirst,