IBM Extends Open Cloud Initiatives by Bringing Blue Box Cloud to Its Global Network of Data Centers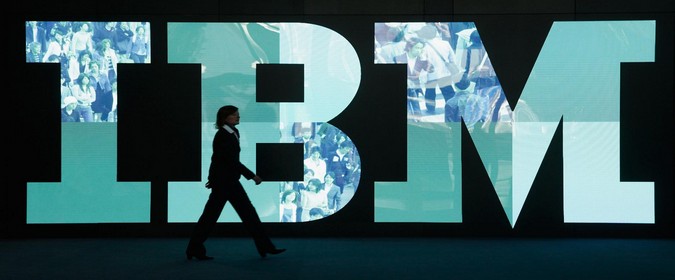 MOUNTAIN VIEW, California — OPENSTACK SILICON VALLEY — IBM's Blue Box Cloud, powered by OpenStack, is now available in any of IBM's globally integrated cloud data centers running SoftLayer infrastructure.
Less than 90 days after its acquisition of Blue Box, IBM has integrated its Blue Box Cloud Dedicated private-cloud-as-a-service into its broader portfolio of OpenStack® based solutions. The announcement, made today at the OpenStack Silicon Valley event, further highlights IBM's continued support to deliver OpenStack solutions across all cloud deployment models—public, private and hybrid.
Customers use Blue Box Cloud Dedicated to combine the performance and cost management benefits of private cloud with the ease of provisioning and operations support of public cloud. It offers a single management tool for OpenStack-based private clouds, regardless of location, bringing greater simplicity and consistency to the operation of public, private and hybrid cloud infrastructure globally.
Cloudsoft, an open source application management company, will operate its Application Management Platform (AMP) via Blue Box Cloud. By doing so, Cloudsoft will give its customers dedicated infrastructure to accelerate cloud adoption, enabling them to run business critical applications and services worldwide with greater transparency and efficiency—all without risking lock-in.
"Implementing Cloudsoft AMP on Blue Box Cloud across IBM Cloud data centers will allow us to meet the increased demand from customers for hybrid cloud solutions built on OpenStack," says Duncan Johnston-Watt, CEO, Cloudsoft Corporation. "The combination of Blue Box's best-in-class OpenStack service and IBM Cloud's global footprint and legendary private network will enable us to model, deploy and manage our customers' business critical applications and services worldwide."
Key Benefits of Today's News:
Customers experience the benefits of open source private cloud powered by OpenStack, delivered on dedicated servers.
Customers can consume OpenStack-powered infrastructure from a data center in their preferred geography, isolating data within SoftLayer's global data centers, driving down latency and improving application performance for their end users. This also provides customers with an easy entry point into hybrid cloud.
Open source software gives customers greater choice, flexibility and a rapid innovation cycle of new features and capabilities.
More information is available here.
"I've been impressed by the way the IBM and Blue Box engineering teams have collaborated to quickly bring Blue Box Cloud to a worldwide infrastructure platform," said Jesse Proudman, CTO at Blue Box, an IBM Company. "Today, we've taken a big step toward our goal of delivering private clouds to customers anywhere in the world—and we're offering deployment timelines that are unheard of within traditional private cloud."
About Blue Box
Blue Box, an IBM Company, delivers Private Cloud as a Service (PCaaS) to a worldwide customer base. Blue Box Cloud is a private cloud product available in both hosted and on-prem versions. Each Blue Box Cloud is run on dedicated hardware, powered by OpenStack and fully managed by our global team of infrastructure experts. More information at blueboxcloud.com and@bluebox.
Contact(s) information
Robert Cathey
Cathey Communications for Blue Box, an IBM Company
+1 865-386-6118
robert@cathey.com