IBM Expands Global Footprint for Mobile Security and Management via the Cloud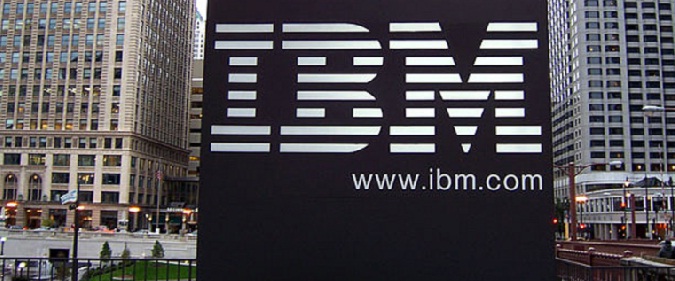 Local Deployments of IBM MaaS360 and Services Help Clients Manage Data Privacy Environments, Enterprise Mobile Strategy and Deployments
IBM (NYSE: IBM) announced an expansion of its global footprint for delivering mobile security-as-a-service via the IBM Cloud. Through the deployment of new IBM MaaS360 services across global Cloud Data Centers in Europe, Asia, North America and South America, IBM will help clients address local data protection standards for mobile business. IBM will also offer data privacy consulting services as well as mobile strategy, design and deployment consultants as clients look to scale their mobile strategies globally.
The continuing expansion of IBM Cloud, which operates across 47 data centers in 26 countries, now makes it possible for MaaS360 to offer greater flexibility in addressing clients' localized data privacy needs. With IBM MaaS360 currently operating in North America, Germany and Singapore, IBM will also add the service in France and India, with an additional eight countries intended over the next two years. IBM MaaS360 helps clients simplify mobile device management by providing the tools needed to monitor and manage mobile devices. The new IBM mobile security cloud services help enterprises manage local data requirements as they deploy mobile devices and data management policies globally via the IBM Cloud.
With mobile adoption on the rise, and expected to surpass the human population, data regulations and requirements create complex business scenarios. For example, requirements for handling mobile data vary by country and region, sometimes creating complex governance scenarios for corporate data moving across borders including the processing of personal data for remote access and storage. One recent example is the new General Data Protection Regulation (GDPR) adopted by the European Union which is expected to be applicable as of May 2018.
"With today's expansion of our mobile security and management capabilities within the IBM Cloud, we've built a formidable platform for global clients to embrace mobile locally and globally," said Jim Brennan, Director of Strategy and Offering Management, Endpoint Management & Security, IBM Security. "With more than five million devices under management for over 10,000 clients, MaaS360 has proven its ability to scale for clients of all sizes. Clients now will be able to bring even greater mobile flexibility to their employees."
Protecting Corporate Data in a Mobile World
An IDC research survey showed that 57% of organizations have already had security and compliance issues with mobile deployments.1 Due to the changing landscape of data privacy and the uncertain path that many organizations took to mobile security, current solutions often can seem fragmented or piecemeal.
IBM will offer IBM Privacy Consulting Services around GDPR which are designed to evaluate all aspects of an organization's data privacy environment against new regulatory requirements. IBM Privacy Consulting Services will provide a GDPR readiness assessment that will provide a maturity model and a next steps roadmap to enhance future planning around regulatory frameworks.
IBM also detailed new services to help customers build out their mobility programs, including Mobile Security and Productivity Workshops, Mobility Success Services, Health Check Services and Mobility Training Workshops. As part of these services, IBM mobility experts perform a full assessment of customers' technology environment to design a mobility strategy. Also, using IBM MaaS360 Quick Start Services, organizations can deploy a mobility management program quickly based on best practices.
Customers can access MaaS360 in four new tiers to more closely align with the needs of maturing mobile security programs, including essentials for businesses looking for an entry-level mobile management solution all the way up to an enterprise offering which provides the ability to add thousands of users and conduct sophisticated analysis and threat management.
IBM is also announcing a new way for customers to manage corporate identities as users access cloud apps on their mobile devices via MaaS360. Through a new integration with IBM Cloud Security Enforcer, enterprises can monitor the use of non-approved corporate apps across mobile devices. Also, additional security checks based on the integrity and safety of apps being used by employees are conducted leveraging the ongoing security research from IBM X-Force, IBM's global threat intelligence network.
Learn more about the GDPR Readiness Assessment during our upcoming webinar and find out more about IBM's mobile security and management capabilities here.
About IBM Security
IBM Security offers one of the most advanced and integrated portfolios of enterprise security products and services. The portfolio, supported by world-renowned IBM X-Force® research, enables organizations to effectively manage risk and defend against emerging threats. IBM operates one of the world's broadest security research, development and delivery organizations, monitors 35 billion security events per day in more than 130 countries, and holds more than 3,000 security patents.