IBM Expands Data Discovery and Q&A Power of Watson Analytics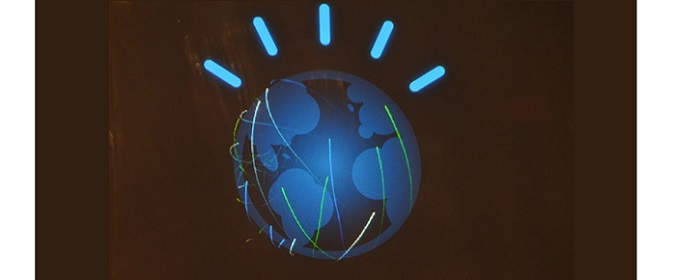 Half a Million Professionals Access IBM Watson Analytics in Less Than a Year. IBM Watson Analytics provides on ramp to Cognitive Business; Leads shift to self-service analysis with mix of natural language processing, data visualization and predictive analytics
Today IBM introduced new data discovery and question-and-answer capabilities for Watson Analytics that will make it even easier for users to extract insights from their data. IBM also announced widespread adoption, with half a million professionals registering for this groundbreaking data exploration and visualization service since its introduction less than a year ago.
The rapid ascent of Watson Analytics into one of the most popular self-service analytics platforms in the world has been fueled by its unique ability to put cognitive capabilities into the hands of business users, and enable a new era of unbiased analysis. IBM Watson Analytics helps individuals unlock the value of data they already have in their systems, as well as new valuable external data sources they may not even know they need. By bringing as much data as possible to the problem at hand, professionals can answer their toughest questions and embed insight and expertise into every decision they make.Ventana Research recently recognized IBM Watson Analytics as the leader in Business Analytics with its Technology Innovation Award. The awards recognize technologies that have had, or have the potential to have, the most striking positive impact on business.
By understanding natural language, reasoning and generating hypotheses, cognitive computing is helping people understand, reason and learn from their data in new ways. Today, IBM is announcing expanded data discovery and question-and-answer capabilities for Watson Analytics to help professionals ask questions, uncover patterns and build predictions, including:
Access to New Data Connectors: Watson Analytics allows users to bring more external data sources to a business question, helping to ensure the right data is collected and curated to add context, depth and confidence to every decision. This includes access to data from IBM DB2, IBM Informix, IBM Netezza, IBM SQL Database, IBM dashDB and popular third party data sources.
A New Secure Connection to Corporate Data: The ability to securely connect to corporate data from the cloud is being enhanced with a new functionality from IBM's cloud-based data refinement and access service, Dataworks. The new capability calls on Secure Gateway technology to establish a tunnel between the user's on-premise databases and Watson Analytics, automatically encrypting data, and using Docker containers to transport it through a dedicated connection to allow for secure analysis.
Interactive Data Discovery with Expert Storybooks: In collaboration with industry partners, IBM is introducing new data discovery models – called Expert Storybooks – that will help guide users on how to understand, learn and reason with different types of data sources to surface the most relevant facts and uncover patterns and relationships for predictive decision making. Examples of the types of Storybooks IBM will make available are as follows:
The rapid adoption of Watson Analytics comes as more data analysis is shifting to a self-service model. By 2018, "smart data discovery," which includes natural-language query and search, automated advanced analytics and interactive data discovery capabilities, will be the most in-demand BI platform data discovery user experience paradigm, enabling mainstream business consumers to get insights such as clusters, segments, predictions, outliers and anomalies from data.* By moving analysis to a self-service cloud-based model, business users can streamline analytics projects without investing in expensive and complex IT infrastructure, and ultimately gain insights on critical data, faster.
With more than half a million registered, Watson Analytics is helping business users gain actionable insights to drive growth, improve efficiency and transform relationships with their customers across all industries. Some client examples include:
MinterEllison, one of Asia Pacific's largest multinational law firms, is using Watson Analytics to identify new business opportunities. The company is integrating and analyzing financial data from the Australian Stock Exchange on top of client performance data, and in doing so, is uncovering correlations between a slowdown in revenue generation from several clients with a slowdown in their particular industry sector. Watson Analytics is also able to help identify which industries would be more profitable for the firm to enter, which has led it to redirect resources to pursue more profitable client opportunities.
Mears Group, a social-housing repair and healthcare provider in the UK, is using Watson Analytics to analyze injury reports to improve safety for its workers. The company maintains a database of more than 600 million records, including accident reports on injuries, which it recently moved into Watson Analytics to identify correlations that would lead to safer working conditions. Using natural-language processing, Mears Group followed different lines of questions to reveal where, how and when its operatives and care-givers were sustaining a disproportionate amount of injuries and near-miss events. The senior health and safety team used the analysis to develop the future strategy of the health safety focus for the next 12 months, with specific task teams made accountable for newly-identified areas of concern. Watson Analytics is now part of the quarterly agenda for the health and safety meetings, covering all group activities.
Caliber Patient Care provides patient transport services for clients between their homes, hospices, hospitals and treatment facilities. With over 30 franchisees across the U.S., the company's drivers cover 75,000 miles per month, with data on the each trip tracked in its fleet management system. The company recently moved that data into Watson Analytics to help identify new routes and processes that could be implemented to save costs and optimize travel time. Analysts were immediately presented with suggestions for visualizations that helped them see the true cost of the rides that they were discounting. By posing additional questions about the missed revenue, and presenting the data as a visualization, Watson Analytics helped Caliber Patient Care identify the cause of the missed revenue faster –and enabled them to make data- driven decisions about company policies that will help them charge for the missed miles. As a result, they expect to earn an additional $750,000 in revenue by the end of the year.
Paschall Truck Lines (PTL), a trucking company based in Murray, Kentucky, is looking to Watson Analytics to build predictive models that will help them identify reasons that lead to employee churn and geo-spatial turnover before it happens. The company processes 5,000 applications and hires 200 drivers per month, collecting data on everything from the driver's past experience and work history to geo location and more. By moving that data into Watson Analytics, hiring managers will be able to draw correlations between hiring area and retention terms, and will look to reveal insights on the performance of their drivers that will lead them to restructure hiring patterns, reduce turnover and increase retention.
Kristalytics, a marketing analytics company in Texas, is identifying trends in consumer behavior and building customized reports for its clients using Watson Analytics prediction and data visualization capabilities. By integrating and analyzing a mix of client revenue data with publicly-available consumer data, the team provides deep insights on market behavior that its clients can use to inform their marketing strategies. The company recently moved its data into Watson Analytics to help build predictions and gain new insights that it could share with clients, and immediately identified reasons behind one client's underperformance: Watson Analytics drew correlations between gender, age, and proprietary Kristalytics data that showed that the client was underperforming with males. By proposing lines of questions to follow next – and guiding the analysts to look at gender age breakdown – Watson Analytics helped reveal insights in a few days, rather than a few months. Watson Analytics visualizations are also helping them present their data to clients in new and compelling ways by building customized infographics for each client.
Mueller, a leading manufacturer of metal roofing across the central and southwest U.S., is using Watson Analytics to improve and streamline its revenue forecasting. Before using Watson Analytics, the company used a manual review process to develop revenue projections, which proved to be inaccurate and time consuming. By moving its revenue analysis into Watson Analytics, Mueller was able to add additional variables into the equation – including invoice data, the number of ongoing projects and even the number of phone calls it received – to develop more accurate forecasts, faster. The insight that the organization has gained has enabled a realignment of staffing for projects in real time to remain within budget.
Benco Dental, the largest privately-owned dental supply distributor in the U.S. is using the natural language querying power of Watson Analytics to determine the effectiveness of specific promotional programs and to disprove its long held belief in traditional marketing tactics. By uploading its sales data into Watson Analytics, Benco Dental found that its sales structure was not compelling customers to buy its products. This led to an initiative to redefine pricing strategy for its entire inventory. Watson Analytics was able to surface hidden insights that were simply out of reach due to the volume of sales data and provide visualizations that the dental supplier can present to colleagues to validate recommendations.
Legends, a premiere hospitality and planning services firm for professional and college sporting events, uses Watson Analytics to gain fast insights on the performance of its concession stands and make real-time adjustments to sales strategies. By uploading data on transaction times, attendance, number of stands open and even the weather, Legends was able to get a better understanding of which factors were driving success at its most successful stands. Legends is using this data to standardize the most successful sales practices across all of its stands to increase sales.
Universities across the United States are also integrating Watson Analytics into healthcare, marketing and management courses to help students prepare for the explosive demand for analytics decision-making expertise in job candidates.
University of Connecticut is integrating Watson Analytics into several MBA courses taught by Professor Girish Punj, including "Digital Marketing" and "Big Data and Strategy Marketing" classes, to teach future marketing professionals how to analyze data without the help of a data scientist. With Watson Analytics, students are learning how to build long-term marketing plans based on insights that they are extracting from sources including Facebook and Twitter.
University of West Florida is integrating Watson Analytics into a Healthcare Informatics class to conduct data analysis on an asthma dataset and a dataset covering EPA reports across all 67 Florida counties. Through advanced data visualization and natural language processing, students are also learning how to uncover insights on correlations between behavior and obesity, which they could use to make more informed recommendations about how to treat patients in the real world.
Iowa State University is integrating Watson Analytics into a series of management information systems classes to teach students how to leverage social media sentiment to make more informed decisions about sales offerings and product lifecycle management. Using Twitter sentiment analysis available through Watson Analytics, students are uncovering relationships between Twitter discussions and sales data that they can use to adjust marketing campaigns in real-time.
University of Memphis' Fogelman College of Business and Economics has hundreds of undergraduate students using Watson Analytics as part of their initial introduction to business analytics as a component of the required "Critical Thinking and Project Management" course. With guided data discovery, Watson Analytics allows students with different analytical backgrounds – from advanced to novice – to quickly unveil insights and build advanced visualizations.
The new data connectors and Expert Storybooks for Watson Analytics will be available in Beta in November 2015. For more information on Watson Analytics, visit: www.watsonanalytics.com
###
Image Headline: Introducing Expert Storybooks in IBM Watson Analytics
Image Caption: Today IBM introduced new data discovery and question and answer capabilities for Watson Analytics, including Expert Storybooks. In collaboration with industry partners such as The Weather Company, Twitter, the American Marketing Association and Deloitte, Expert Storybooks in Watson Analytics help guide users on how to understand, learn and reason with different types of data sources to surface the relevant facts and uncover patterns and relationships for predictive decision making.
Image Headline: The Weather Company Expert Storybook in IBM Watson Analytics Blends Weather Data with Your Business Data
Image Caption: The Weather Company's new Expert Storybook in IBM Watson Analytics allows users to blend weather data with other business data to better understand how weather impacts business. In this visualization, The Weather Company Expert Storybook shows how weather impacts beer sales.
*Source: Gartner: 'Smart Data Discovery will Enable a new Class of Citizen Data Scientist,' June 29, 2015.
Contact(s) information