Hyundai Motor Unveils First Details Of The New Generation Hyundai I30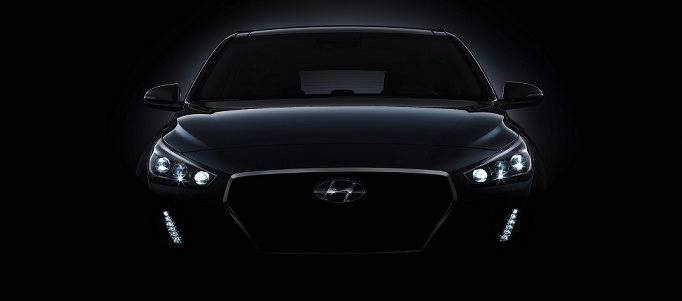 New Generation Hyundai i30: first insights ahead of the forthcoming public world premiere
A car for everybody – designed, developed and tested in Europe. Refined and timeless design that features the new Cascading front grille
Hyundai Motor has revealed first hints of the New Generation Hyundai i30, which will receive its world premiere on September 7 before making its debut at the Paris Motor Show next month.
Peter Schreyer, President and Chief Design Officer of Hyundai Motor Group, said: "The New Generation i30 is a car for everybody. From a design perspective, we haven't just considered one customer; we have focused on a wide range of different people. This model showcases an evolution of Hyundai Motor's design language with natural flowing lines, refined surfaces and a sculpted body to create a timeless appearance. We are also introducing our further developed grille: the Cascading grille."
The New Generation Hyundai i30 has been designed, developed, and tested in Europe. It will offer an efficient and dynamic powertrain line-up, state-of-the-art safety and connectivity, and provide excellent value to meet European and global customers' needs.
New Generation Hyundai i30 will be revealed on Wednesday 7th September 2016 in Europe. 
About Hyundai Motor Europe
In 2015, Hyundai Motor achieved registrations of 470,130 vehicles in Europe – an increase of 10.9% compared to 2014 –and replaced 80% of its model line-up to create the youngest car range in Europe. 90% of the vehicles Hyundai sold in the region are models designed, engineered, tested and built in Europe to meet the needs of European customers, served by the company's extensive European infrastructure. This includes two factories in the Czech Republic and Turkey, which have a combined annual capacity of 500,000 units. Hyundai Motor sells cars in 31 European countries through 2,500 outlets.
About Hyundai Motor
Established in 1967, Hyundai Motor Company is committed to becoming a lifetime partner in automobiles and beyond. The company leads the Hyundai Motor Group, an innovative business structure capable of circulating resources from molten iron to finished cars. Hyundai Motor has eight manufacturing bases and seven design & technical centers worldwide and in 2014 sold 4.96 million vehicles globally. With almost 100,000 employees worldwide, Hyundai Motor continues to enhance its product line-up with localized models and strives to strengthen its leadership in clean technology, starting with the world's first mass-produced hydrogen-powered vehicle, ix35 Fuel Cell.