HP Unveils PageWide Corrugated Innovations to Drive Scaled Volume Digital Production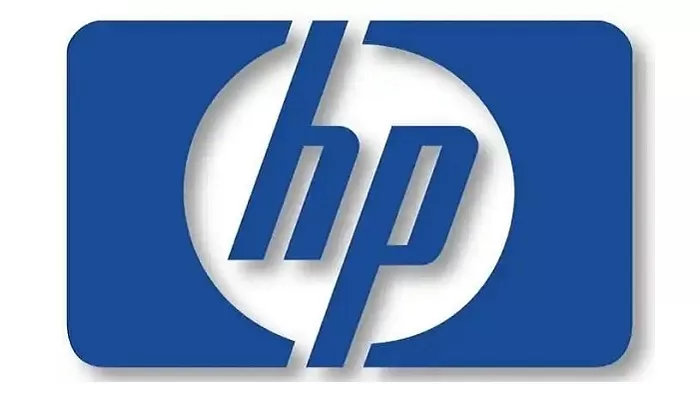 Product portfolio demonstrations available through digital channels
Ahead of SuperCorrExpo, HP Inc. announced a new wave of innovation for its HP PageWide corrugated solutions portfolio to help drive scaled and profitable production of digitally printed packaging applications.
HP will be conducting virtual product demonstrations throughout SuperCorr, which can be arranged via corrugated.packaging@hp.com. The company continues to prioritize the health and safety of its employees, customers and prospects, and has chosen not to have a physical presence at this year's conference.
HP PageWide corrugated packaging converters continue to lead digital production in the corrugated market with the highest production volume worldwide, recording a growth rate of more than 60% in 2021 compared with 2020.1
"Supply chains are facing pressures never experienced before, with market trends accelerated by the pandemic requiring converters to deliver faster and flexible packaging solutions. Digital packaging can fundamentally transform the corrugated supply chain for brands in high-volume and mainstream production, especially for e-commerce, food and household products," said Carles Farre, Vice President and General Manager, HP PageWide Industrial. "Time-to-market can be reduced from weeks using analog methods to only days with HP digital, in addition to sustainability advantages of reduced waste, and higher shelf impact with greater design versioning."
Using HP Thermal Inkjet technology and true water-based inks, HP PageWide serves the corrugated market with both preprint liner and post-print direct-to-board digital presses. The preprint HP PageWide T1195i Press and HP PageWide T470S Press and post-print HP PageWide C500 Press all deliver vibrant graphics, offset-quality and food-compliant applications.
Improved economics and paper handling capabilities for digital preprint corrugated
HP continues to advance its corrugated technology to create new opportunities for packaging converters and brands to benefit from the analog to digital transformation. Today, HP is unveiling the HP PageWide T1195i Press for preprint corrugated printing featuring new printhead technology.
New HP Thermal Inkjet printheads on the 110-inch wide HP PageWide T1195i Press are designed to deliver more robust and economical production for roll-fed presses, to drive mainstream production and enable converters to move more jobs from flexo preprint and litholam to digital. The printhead technology incorporates thermal control features to enhance preprint system performance and help reduce operational costs, while delivering consistent high quality at high speeds.  Using these printheads, the press features improved paper handling capabilities to support a wider range of liners and applications.
Georgia-Pacific's Hummingbird®, a leading U.S. integrated packaging solutions provider, will be the first to deploy the new HP PageWide T1195i Press at a new Phoenix, Arizona site opening later this year.
"With the purchase of the second HP PageWide T1100 Series Press for installation in Arizona to better serve the west, Georgia-Pacific's Hummingbird® operation will be able to scale its digital print solutions for packaging to offer customers greater flexibility nationwide and meet the increasing demand for shorter turnaround time. The new printhead technology on the HP PageWide T1195i Press is expected to further enhance the productive capacity and reduce operational costs. As a strategic customer, Hummingbird, together with HP, will validate the improved system performance that will expand Hummingbird's ability to enter new markets and applications," said Robert Seay, Vice President, digital print solutions, Georgia-Pacific.
Hummingbird provides a range of digitally printed corrugated packaging solutions for consumer-packaged goods, electronics, and food and beverage brands across North America. Hummingbird's digital offerings include corrugated shelf-ready packaging (SRP), food trays, large-format boxes, e-commerce solutions, and volume displays (POP).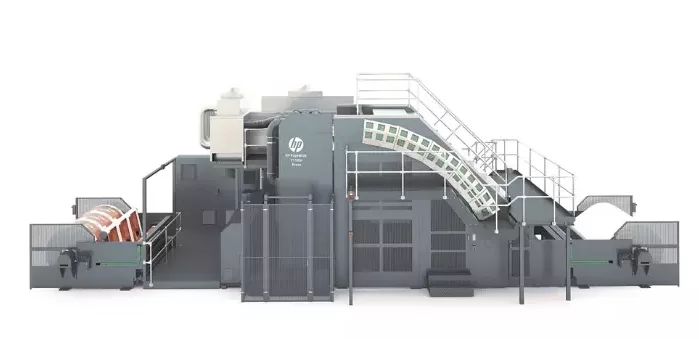 Boost sustainability profile with compostable digital packaging
To extend the HP PageWide sustainability offering, HP announced digital corrugated packaging inks for the HP PageWide C500 have completed tests and received certification for compostability in home and industrial systems. 2
Compostability certification for HP PageWide C500 allows converters and brands to improve their sustainability profile for corrugated packaging and contribute to a circular economy, in addition to printing on-demand quantities, reducing inventory waste, and lowering overall environmental impact.
The successful testing verifies HP PageWide C500 press prints can be used as packaging recoverable through composting and biodegradation in accordance with leading standards, such as EU regulation EN 13432. HP PageWide corrugated inks were also tested and found recyclable by Papiertechnische Stiftung (PTS) of Germany using standard processes.
HP's true water-based inks can be used for food and sensitive product packaging and meet leading global food safety and environmental guidelines, such as USDA FDA 21 CFR, Nestlé guidance, Swiss Ordinance, and EuPIA. The inks contain no UV-reactive chemistries, requiring no additional barriers for food packaging applications.3
CompanyBox of the US, operating two HP PageWide C500 presses, says its brand customers are increasingly concerned with sustainability. "The water-based ink is one of the big reasons brands are choosing us. This is one of our differentiators. They know we are taking care of the sustainability for them so they can take care of the environment. It's the feeling of being comfortable that what you're ordering is not going to pollute the planet," said Kyle Dejesus, president of CompanyBox.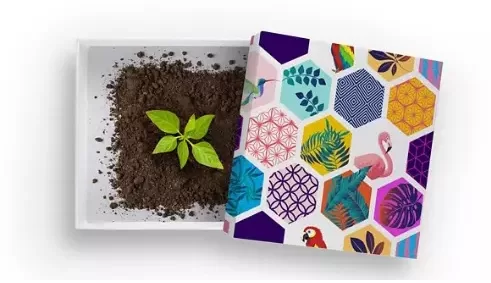 New HP PrintOS applications boost production efficiency
HP PrintOS helps customers to get the most out of their presses, simplify and automate production, innovate and grow. Today, HP announced the release of a new set of cloud-based PrintOS applications for HP PageWide C500 owners to improve their overall site efficiency and to optimize the management of their production floor, including:
PrintOS Mobile App – a tablet or smartphone app that tracks real-time status and updates of job status and production improvements, such as daily count of printed square feet and press availability.
PrintOS Print Beat – an optimization app that delivers press and consumables historical and near real-time data for better, faster decision-making and improved print operations.
PrintOS Jobs – provides jobs data including consumables, substrates, print time and more.  Enables streamlining of production status and job-costing data such as substrate usage and time invested, to a management system (MIS or ERP), to understand the true cost of completed jobs for more accurate quoting.
PrintOS Supplies and Inventory Management App – allows customers to optimize inventory levels.
Simplifying digital preprint with industry collaborations
HP digital preprint offers significant advantages to the corrugated market with its ability to produce a mix of both long and short-run jobs in a single roll with consistent, offset quality. To help drive the analog to digital transformation with HP digital preprint, HP is developing end-to-end solutions that simplify and accelerate the digital business growth of customers.
HP digital preprint is a proven solution running on a range corrugators worldwide. Today, HP announced a collaboration with industry leaders Fosber and Erhardt +Leimer (E+L) to enable the synchronization of digital preprint to corrugator job changes within a roll with solutions that can be part of new corrugators or retrofitted onto existing corrugators.
As a result, converters can better respond to market demands dynamically with fast turnaround time, any Minimum Order Quantity (MOQ), and a reduction in waste and inventory to increase market competitiveness without impacting the corrugator's performance.
Learn more about HP's corrugated packaging at www.hp.com/go/corrugatedpackaging.
About HP Inc.
HP Inc. (NYSE: HPQ) creates technology that makes life better for everyone, everywhere. Through our product and service portfolio of personal systems, printers and 3D printing solutions, we engineer experiences that amaze. More information about HP Inc. is available at www.hp.com.
1Karstedt Partners, LLC, quarterly reports. Q1, 2021
2Tested by DIN CERTCO for composting in accordance with EN 13432 ASTM 6400 and NF T51-800:2015. CV150 tested November 2020.
3HP A30  and HP CV150 water-based Inks are intended for printing on the external side of corrugated packaging.
Source: HP