HP Thin Client Innovation Fuels the Future of Cloud-Based Computing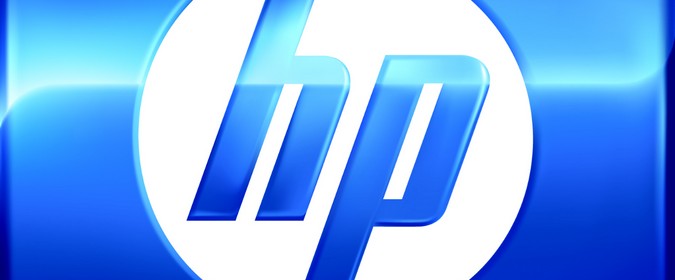 HP Inc. introduced a new class of thin clients that will enable the next generation of virtualized computing and cloud-first application adoption across industries. The latest HP Thin Client innovations set new standards for customers seeking modern design, robust security, ease of management and attractive value.    
Spending on Cloud IT infrastructure is expected to have double digit growth and surpass spending on non-cloud IT infrastructure by 2022, according to IDC1.
"As the cloud continues to reshape the way information is created, maintained and shared, HP Thin Client devices are delivering modern workflows with superior security and low-touch maintenance," said Joanne Bugos, vice president and general manager, Thin Clients, HP Inc. "Our newest thin client solutions provide customers with a convenient and secure option to deploy both virtual and cloud-based computing environments while delivering a great user experience, stylish design, and the versatility needed to support today's workforce both in and out of the office."
Versatile Cloud-first HP t430 Thin Client
The new HP t430 Thin Client provides a modern, sleek, and well-connected device designed for deployment of both virtualized desktop applications or cloud-first end user computing use cases. The HP t430 Thin Client includes the following capabilities:
The world's first desktop thin client with single cable USB-C™ power and video2. Traditional thin client computing environments require an array of different cables for audio, power and video, that creates additional costs for IT and inconvenience for end users. The HP t430 with single cable USB-C solves these problems with the unique ability to power the thin client while simultaneously delivering audio, video and data, thus reducing complexity and costs of multiple cables and simultaneously cleaning up the desktop environment.
An innovative, sleek form factor that is 40% smaller than its predecessor. The t430 form factor has been completely re-imagined. With a built-in VESA mount, users can mount it on a display, under a desk or in a kiosk. The t430 is designed for a vast array of tasks requiring flexibility for both dedicated and shared environments.
Attractive value for customers. Price-performance is a critical consideration for a commercial device that needs to be deployed at scale for virtualized and cloud-first computing environments. The HP t430 Thin Client was designed from the ground up to be the highest performing device in its price class and built with a new generation Intel Celeron processor with clock speeds up to 2.6 GHz, DDR4 memory for fast transfer rates, support for dual UHD 4K displays, and solid-state storage for reliable, zero-noise operations.
Intuitive Windows IoT or Linux® experiences for information kiosks, digital signage, virtualized desktops, and dedicated lines of business applications, all with enhanced security and administration for commercial and public-sector customers.
Superb manageability. The HP t430 includes the benefits of HP Thin Pro and HP Device Manager to simplify and cost effectively set-up, operate, secure and maintain the respective end using computing end points.
Beautifully Designed HP mt44 Mobile Thin Client
Mobility continues to be an important aspect of the modern workforce, where 62% work from more than one location3. HP designed the new HP mt44 Mobile Thin Client to be a perfect balance of form and function and announced enhancements in three key areas; design, collaboration and security. The HP mt44 includes:
The HP mt44 is the world's most advanced mobile thin client for collaboration4. Collaboration is increasingly becoming a mission critical feature in end user computing, even for Thin Client use cases. The world-facing third microphone, HP Noise Cancellation, collaboration keys and loud speakers are designed specifically to increase collaboration productivity use cases for thin client specific mobile deployments.
Versatile performance. The mt44 Thin Client uses the new generation AMD Ryzen™ 3 PRO processor with Radeon™ Vega graphics, ideal for multi-tasking, streaming content and complex computational demands. It is built to pass MIL-STD 810G durability standard tests8, ensuring it's a reliable and robust device that provides long-term value.
Superior security. Mobile environments create new security considerations for administrators and end users. The HP mt44 Mobile Thin Client is the first device of its kind to combine the benefits of features such as HP Privacy Camera, multi-factor finger authentication, HP Sure Start Gen46 BIOS protection and HP Write Manager, to maximize data and device security. Optional HP Sure View prevents visual hacking and increases end user convenience with an integrated privacy screen, making it the world's first mobile thin client with integrated privacy5.
Sleek design. In addition to portability and functionality, design has become an important factor when considering mobile thin clients. The HP mt44 Mobile Thin Client is stylish, thin, and lightweight at less than18 mm thin and just over 3 lbs. (17.9 mm and 3.37 lbs.)7. Every millimeter of space on the device is purpose built for optimal functionality. It is equipped with a powerful USB-C™ port for power, data, and video, 1 USB-C (alt mode) port, 2 USB 3.1 ports, RJ-45 and HDMI 2.0, and smart card reader in a stunning, all-aluminum compact enclosure. The device is built from a precision-crafted, sturdy aluminum chassis with a breathtaking 14-inch diagonal full HD narrow bezel display that's crisp and bright both inside and out. An optional touch display is also available.
Bold New Interface for HP ThinPro with Enhanced Security Updates
The new HP ThinPro operating system takes virtual desktops to new heights and provides a solution for customers drawn to the benefits of Linux®. HP ThinPro version 7 is redesigned with a bold new user interface and workflow refinements that make it easy to configure, manage and use right out of the box. The new HP ThinPro includes:
New look that's modern, elegant and intuitive to use.
Simple setup and configuration process with an optional start-up wizard that can run essential applications such as Citrix®, VMware®, Microsoft RDP, and the web browser right out of the box.
Linux-based OS that attracts few virus threats, locked file system, customizable user settings and permissions, dedicated firewall, and HP Smart Zero technology for a protected system.
Ensures a secure connection between end point and back end, and the encrypted registry protects sensitive and private data, including passwords.
With built-in HP True Graphics, HP ThinPro provides impressive video playback, smooth graphics rendering, and less lag time when accessing rich graphical applications and multimedia content. The result is a platform that offers PC-like experience with more versatility.
Price and Availability
The HP t430 Thin Client and HP mt44 Mobile Thin Client are expected to be available worldwide beginning in May 2018.  Pricing starts at $249 USD for the HP t430 Thin Client and $849 USD for the HP mt44 Mobile Thin Client.
The HP ThinPro version 7 operating system is expected to be available beginning in July 2018.
About HP
HP Inc. creates technology that makes life better for everyone, everywhere. Through our portfolio of printers, PCs, mobile devices, solutions, and services, we engineer experiences that amaze. More information about HP Inc. is available at http://www.hp.com.