HP Launches OMEN Innovations Geared for Gaming Glory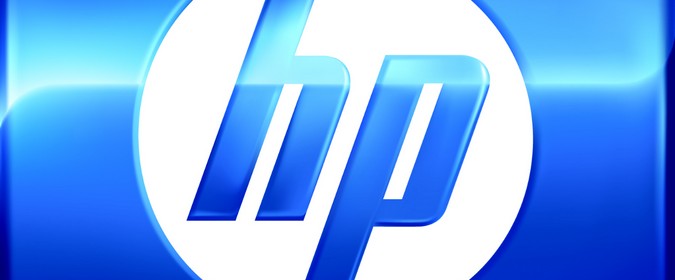 New laptop and must-have gaming accessories – including world's first headset with active earcup cooling technology – strengthen OMEN ecosystem
At the HP Gaming Festival in Beijing, OMEN unveiled a bold new lineup of gaming innovations, including a much smaller, more powerful OMEN 15 laptop1, expanded functionality of OMEN Command Center software with OMEN Game Stream2, and a range of professional-grade gaming accessories that includes the world's first gaming headset with active earcup cooling technology.
Gaming is one of the world's fastest growing PC categories3 and has become a billion-dollar business for HP. Since launching in 2016, OMEN has grown to become a powerful gaming brand known for delivering beastly performance, smart software, stunning displays and an expanding lineup of must-have accessories ready for play at the highest levels in esports.
"Our unparalleled design and engineering prowess is delivering the truly differentiated hardware, software and gear, gamers need to perform at their best," said Kevin Frost, vice president and general manager, Consumer Personal Systems, HP Inc. "Whether it's our most powerful OMEN 15 laptop, our new pro-level Sequencer keyboard and Reactor mouse, or our breakthrough Mindframe headset with the world's first active earcup cooling technology, OMEN is constantly setting new standards for technology that gives gamers an edge."
OMEN 15 Laptop: Faster, Smaller and More Powerful than Ever
The latest iteration of the OMEN 15 Laptop is an even sleeker powerhouse that gives gamers enhanced portability, while improving the hardware and features they crave. Engineered for gaming performance, designed for immersion, and crafted for expansion, this laptop hits all the marks gamers are looking for in a device, delivering top-notch experiences on-the-go or at home.
Top features include:
Power That Goes the Distance:Experience astonishing graphics with the VR ready NVIDIA® GeForce® GTX™ 1070 with MAX-Q Design4. 8th Generation Intel® Core™ i5+ and i7+5 processors with up to six cores6 and up to 32GB DDR4-2666 RAM will power the latest titles and manage multi-tasking and memory intensive programs with ease. The laptop includes a flexible variety of storage options, including SSD, HDD, SSD + HDD, or even HDD + Intel® Optane™ memory7 for storage acceleration.
Cool Things Down:Thoughtfully engineered for the heat gaming generates, with larger fans, a 3-phase motor, and fluid dynamic bearings to create less friction and more consistent fan speed control in all configurations. Vents on the back and bottom of the laptop pull in cool air while two large fans push out heat at the rear corners. Select configurations8 include expanded vent areas on the bottom to increase airflow.
Lose Yourself in the Game: Stunning visuals come fast on the 15.6-inch diagonal display, with options including 144hz 1080p, 60Hz 4k9, or 60Hz 1080p and NVIDIA G-SYNC™ technology on select configurations8. Vibrant sound blasts through stereo speakers10powered with audio by Bang & Olufsen along and a discrete audio amplifier. For those opting to wear headsets, enjoy DTS Headphone:X®11 for simulated surround sound to pinpoint where every footstep or ambient sound is coming from.
Expansion and Flexibility: Do-it-yourself additions are made easy through Phillips-head screws on the base of the laptop along with single panel access for storage and memory. The laptop comes with a wide variety of ports now located at the back to allow for more freedom of movement, especially for those who use a wired mouse.
OMEN Game Stream: OMEN Power Now Streaming
HP's continues to add new functionality to its OMEN Command Center software with each iteration. The latest build, which comes preinstalled on the new OMEN 15 Laptop, introduces the ability to harness your OMEN PC's power to stream2 gameplay content to other Windows 10 devices.
OMEN by HP Mindframe Headset: Keep Cool in The Heat of Competition
A known source of discomfort for gamers is the warmth of their headsets10 during periods of extended gameplay. Nearly half of PC gamers (46%) cite comfort12 as the most important feature when purchasing headsets. The new OMEN Mindframe solves this problem, delivering the world's first headset with active earcup cooling technology. This revolutionary headset, coming later this year, is packed with cutting edge audio and designed with total comfort in mind.
Top features include:
Stay Frosty:Controlled with OMEN Command Center software, this patented active cooling solution is designed with a thermoelectric device inside the earcup that conducts heat from the acoustic chamber towards the outside, so gamers can keep cool and focused in tense situations.
A Luxurious Fit: Comfort remains top of mind with a self-adjusting lightweight suspension headband that creates even weight dissolution. Soft leatherette ear cushions offer pillow-like relaxation.
Tactical Immersion:Harness realistic positional audio and 3D spatial awareness with DTS Headphone:X®11 and 7.1 virtual surround sound to track every enemy footstep.
Command, Conquer, Customize:Give out clear communication with a noise-cancelling unidirectional microphone that instantly mutes when flipping it up, unmutes when folded back down, and adjusts quickly with a volume knob on an earcup. Rock any color with RBG lighting and effects that can be edited and controlled through OMEN Command Center software.
Cross-Platform Support:When not gaming on a PC, take advantage of the USB 2.0 Type-A connector to jam with other USB-enabled mobile devices.
OMEN by HP Sequencer Keyboard: Speed You Can Feel
Maneuver at the speed of light and gain a competitive edge with optical-mechanical switches. Built with a durable brushed top, lightweight anodized aluminum frame, and USB port at the back-left corner for added convenience, the OMEN Sequencer delivers on next-level responsiveness, customization and durability.
Top features include:
Lightning-Fast Response Times: Revel in industry leading optical-mechanical Blue switch technology that provide a 0.2ms response time, which is approximately 10x faster13than traditional mechanical switches, giving gamers the best of both worlds through the tactile feel of a mechanical switch and the input recognition speed of an optical key.
Rapid Adjustments:A visually striking red metal volume roller bar and dedicated media keys allow for audio changes at a moment's notice.
Colors that Define:Find a color for any theme with individually backlit RBG LED keys capable of 16.8 million color options, all with unique effects and customizable within OMEN Command Center.
OMEN by HP Reactor Mouse: Swift Precision Designed for Competition
The OMEN Reactor was meticulously engineered to give gamers a competitive edge by adding a host of new features, including a robust industry-first aluminum metal USB cable that helps reduce kinking and commands attention.
Top features include:
World-Class Input Recognition: Click lag is a thing of the past thanks to word class optical-mechanical switch technology with light beam detection enabling a 0.2ms click response time on left and right buttons, for speeds that are a whopping 3x faster13than a traditional mechanical mouse switch.
Quick and Accurate:Outfitted with the most advanced esports-grade 16,000 DPI optical sensor, gamers gain a massive edge where reflexive speed and precision matter most.
Customizable Comfort:A carefully designed ergonomic shape perfected for esports incorporates rubber grips on both sides combined with an adjustable palm rest height balanced on a metal coil to generate a variety of palm rest positions for comfortable gameplay.
Keep it Colorful:Create a personal touch by way of customized lighting and effects for two programmable RGB LEDs through OMEN Command Center software.
OMEN X by HP Transceptor Backpack: The Supreme Carry-on for Gamers
This all-purpose bag was designed to make gaming on-the-go easy, comfortable and stylish, while ensuring everything remains snug and safe. The OMEN X by HP Transceptor Backpack is built for those who demand the best and want to bring their portable gaming life with them wherever, whenever.
Top features include:
Armored for the Elements:Feel confident carrying a backpack that has been shielded for hazards with weather resistant material, hard shell bottom, RFID-blocking14 pocket, and a padded TSA compliant 17" compartment with a trolley handle pass-through that makes traversing through the airport a breeze.
Ready in a Snap:Avoid location memorization with helpful icon-labeled pockets that mark where key accessories can be ideally stored and enjoy the convenience of a Fidlock buckle along with a roll top design to adjust the volume of carried gear.
Bring it All: Once packed, everything can be carried comfortably with padded shoulder straps, air mesh lining, and an adjustable chest strap.
OMEN by HP Mouse 400: Industry Standards on a Budget
For gamers that need something to get the job done at an affordable price point, the OMEN by HP Mouse 400 with OMRON mechanical switches is complete with the basics to get right into the game, including optional 'sniper mode' where the forward button function lowers DPI to 400 while held down to increase precision while aiming.
OMEN by HP Mouse Pad 200 and Hard Mouse Pad 200: Two Choices to Dominate
No gaming setup is complete without a mouse pad that provides just the right amount of friction to consistently get the job done right. With OMEN by HP Mouse Pad 200s, a hard and soft option are offered to help gamers who are looking for quick gliding movement and those who might want a little more resistance to assist in accuracy.
OMEN by HP Pricing and Availability15
OMEN 15 Laptop is expected to be available on July 29, 2018 via HP.com and other retailers for a starting price of $979.99
OMEN by Mindframe Headset is expected to be available in second-half 2018 via HP.com and other retailers.
OMEN by HP Sequencer Keyboard is expected to be available in July via HP.com and other retailers for a starting price of $179.99.
OMEN by HP Reactor Mouse is expected to be available in July via HP.com and other retailers for a starting price of $79.99.
OMEN X by HP Transceptor Backpack is expected to be available in July via HP.com and other retailers for a starting price of $249.99
OMEN by HP Mouse 400 is expected to be available in July via HP.com and other retailers for a starting price of $39.99.
OMEN by HP Mouse Pad 200 is expected to be available in July via HP.com and other retailers for a starting price of $19.99.
OMEN by Hard Mouse Pad 200 is expected to be available in July via HP.com and other retailers for a starting price of $29.99.
For more information about the OMEN by HP ecosystem of gaming PCs, displays and accessories, visit: http://www8.hp.com/us/en/campaigns/gamingpcs/overview.html
ABOUT HP
HP Inc. creates technology that makes life better for everyone, everywhere. Through our portfolio of printers, PCs, mobile devices, solutions, and services, we engineer experiences that amaze. More information about HP Inc. is available at http://www.hp.com.