HP Introduces World's Only Notebooks with Integrated Privacy Screens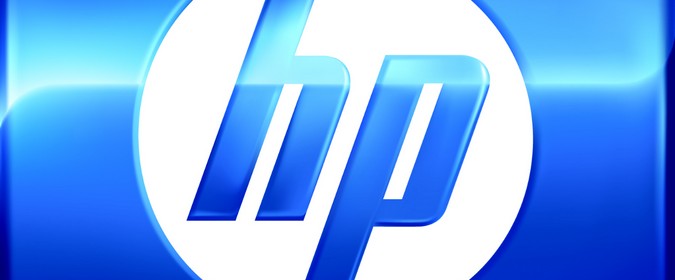 Innovative HP Sure View technology helps combat visual hacking, extends company's leadership in security
HP Inc. unveiled the world's only PCs with integrated privacy screens1. HP Sure View, a new option on the HP EliteBook 1040 and HP EliteBook 840, helps protect against visual hacking with the press of a single button.
"Today's millennial workforce is increasingly mobile, creating new data security challenges for businesses as confidential information can be more easily hacked from a user's screen – a process called visual hacking," said Alex Cho, vice president and general manager, Commercial PCs, HP. "The addition of HP Sure View to our PC security solutions helps address the risks associated with visual hacking and gives customers the freedom to work more confidently and productively in public spaces with the touch of a button."
Developed with 3M privacy technology, HP Sure View eliminates the need to carry additional tools to guard sensitive information. Users simply press the f2 key to immediately transition the PC to privacy mode, which reduces up to 95 percent of visible light when viewed at an angle, making it difficult for others to view information on the screen.
"As the threat of data privacy evolves, more and more organizations are taking the issue of visual hacking seriously," said Makoto Ishii, vice president and general manager, Display Materials and Systems Division, 3M. "Designed with more than 20 years of 3M optical films technology experience incorporated into the privacy screen, HP Sure View helps address the concern of protecting sensitive information through a world-class solution tailor-made for open work environments and for the mobile worker."
Visual hacking is a real threat to a company's sensitive data, as demonstrated by the "Global Visual Hacking Experiment," a recent study conducted by the Ponemon Institute, sponsored by 3M. The study cited that nine out of 10 attempts to acquire sensitive business information using only visual means were successful, with nearly four pieces of private information visually hacked per trial2. Visual hacking can also impact employee productivity, given almost 60 percent of employees take their work outside of office walls3. A similar study by Ponemon Institute and sponsored by 3M also found that employees using a visual privacy solution can be twice as productive when working in close proximity to others4.
HP Sure View helps users work more confidently from public locations without fear of data on the screen being exposed to others. Building this technology directly into the device can help companies better comply with regulatory requirements, specifically for businesses in healthcare, public sector and finance.
"This exciting innovation allows users extremely easy access to privacy technology so that they can toggle it on and off at a moment's notice," said Michael Barrett, founder and CEO, Stealth Security, Inc. "HP Sure View is a game changer in helping them protect the sensitive data shown on their screen."
"When it comes to protecting company and customer data, especially in the healthcare, public sector and finance industries, there must be a no compromise approach," said Patrick Moorhead, president & principal analyst, Moor Insights & Strategy. "A solution like HP Sure View offers companies a new layer of data protection that can be easily deployed by employees, allowing them to work confidently in more places, thus increasing their productivity and efficiency."
HP Sure View is another solution in a string of firsts and bests coming from the company, including the world's thinnest notebook with the HP Spectre 135, the world's thinnest business notebook with the HP EliteBook Folio6, and the world's first built for business 3-in-1 with the HP Elite x37.
Availability
HP Sure View is expected to be available in September as an option on the HP EliteBook 1040Full HD touch and non-touch versions and the HP EliteBook 840.
About HP
HP Inc. creates technology that makes life better for everyone, everywhere. Through our portfolio of printers, PCs, mobile devices, solutions, and services, we engineer experiences that amaze. More information about HP Inc. is available at http://www.hp.com.