How to Surf the Web Anonymously in India?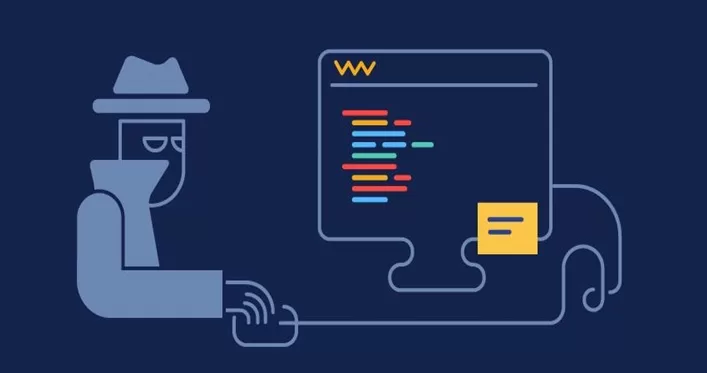 Despite being the second-largest online market in the world, accessing the Internet in India is hard for the majority of the population due to the restriction the government applied. Unfortunately, these restrictions can be difficult to circumvent. To deal with this issue, browsing the Internet anonymously becomes an alternative to considering your privacy and safety.
If you are thinking about traveling to India soon or living in India, it is essential to know what anonymous surfing is and what restrictions you could face. And most importantly, why and how you should navigate the Internet without revealing your identity.
What Is Anonymous Surfing?
Anonymous surfing allows you to wander the Internet without leaving any trace of your IP address. Therefore, your browsing activity will be hard to follow.
When you use the Internet, your digital fingerprint, in other words, your IP address, reflects your searching activity. For example, the government, your internet provider, or even your employer may be able to track your IP address as you go from site to site. Furthermore, hackers may be able to use your IP address to steal your personal information and commit identity theft.
Besides helping avoid these potential activities, anonymous browsing can be useful for individuals who are very safety-conscious and do not want to reveal their location via IP address. It can also prevent their search history from being tracked by third parties, like advertisers or criminals.
Internet Restrictions in India
India is known for having very tight restrictions on its internet usage. The amendment of 2008 granted power to the central government, "in the interest of sovereignty and integrity of India, defense of India, security of the State, friendly relations with foreign states or public order," to issue directions to block public access to any information "granted, transmitted, received, stored or hosted in any computer resource."
On the other hand, Bloomberg reported that the government planned to introduce rules to regulate social media because it can cause "unimaginable disruption" to democracy. Thus, the rules will help curb growing threats to individual rights and the nation's sovereignty and security. Later on, a recent report indicated that India continued to restrict internet access more than any other country by 1,008 hours shutdown.
To specify the restrictions put in practice by the government, it would be helpful to pin them down as:
Certain websites contain objectionable content, counting social media platforms, such as YouTube, Instagram, Twitter, Facebook, and WhatsApp.
Certain types of video game content might not be allowed in the country, creating a barrier to play.
Some websites might be required to preserve records for 180 days of how people behave when visiting their websites.
The government may track your browsing habits to see if you are trying to visit sites that host objectionable content.
All in all, the regulations limit your access to these contents and block you from the outside world. The question is, can you avoid them and navigate through the web as you want? You will find the answers right below.
Why and How to Surf the Internet Anonymously in India?
There are several reasons why you should take this step. These include:
Bypass geographic restrictions that may block certain types of content,
Conceal your personal information online,
Prevent bandwidth and data throttling,
Prevent websites from tracking your internet behavior for marketing purposes.
Above all, assuming you unveil your identity when surfing the web, the government can track your location, view your browsing habits, and prevent you from accessing certain types of content. With anonymous browsing, you may be able to conceal your browsing from the government, opening more doors to you.
You may find several answers to the question of "How to surf anonymously?"; however, the most effective way is to use a Virtual Private Network (VPN). As the name stands, a VPN is explained as creating an encrypted tunnel between you and a remote server operated by a VPN service. All your internet traffic is routed through this tunnel, so your data is secure from prying eyes along the way. As your traffic exits the VPN server, your true IP address is hidden, masking your identity and location.
The advantages of using a VPN contain resolving all the issues listed above. Specifically touching each point, some of the benefits of a VPN are:
bypassing geo-restrictions,
hiding your IP
increasing online privacy,
being free from online censorship,
safer torrenting,
providing network scalability.
Taking into account the benefits listed above may raise the question of is VPN legal in India? The answer is yes- in fact, there are absolutely no laws around using a VPN in India, as long as you are not using it for criminal activities.
Stay Anonymous, Stay Safe
In conclusion, since India has a number of Internet restrictions that can make it difficult for you to access certain types of content, using a VPN can help you stay anonymous. You can get around these government restrictions and prevent yourself from being tracked.
In view of the fact that the government watches your internet usage closely, protecting your privacy by being anonymous when browsing in India can save you from many regrettable incidents. Prioritize your safety and security when you use the Internet in India by a VPN that matches your specific anonymous browsing needs.