How to Select a Trading Type Depending on Trading Strategies?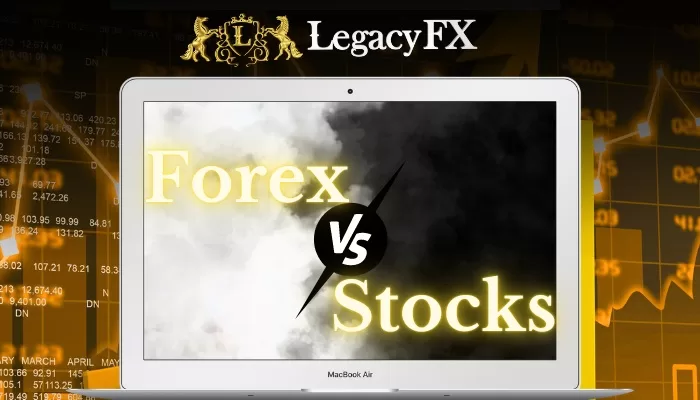 It is not necessarily clear whether the stock or forex market is more profitable. Before choosing the most appropriate market, experts advise to consider external factors like personality type, risk tolerance, and overall trading goals.
Both stock market and forex trading call for a variety of skills. Typically, forex is more suited to novice traders with limited capital. It also usually offers the ability to profit frequently but insignificantly from price changes using short-term strategies. On the other hand, the stock market is better for those looking for long-term investments. This is because it is geared for those with buy-and-hold strategies. As such, the stock market is considered safer and more dependable and may produce higher investment returns over a longer period of time.
We will discuss the main distinctions and correlations between the foreign exchange and stock markets as well as the justifications for trading with each of them when investing with LegacyFX. In conclusion, we will sum up why and when to choose one type of trading over another.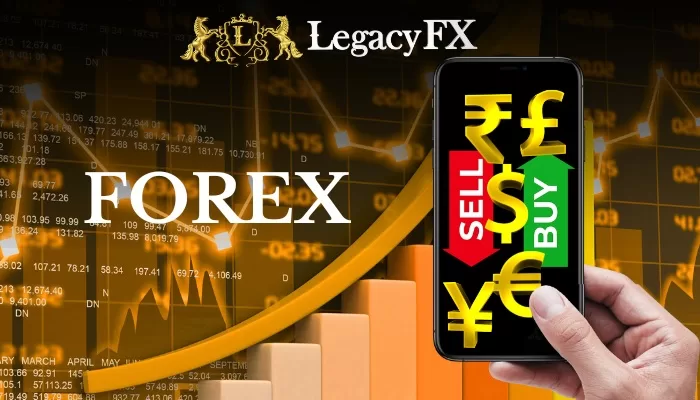 There are distinctions between the forex and stock markets regarding trading hours, asset availability, volume, and trading strategies. While neither market is open on the weekends, the forex market, however, is more flexible in terms of trading hours than the stock market. It is open24 hours, five days a week. On the other hand, a daily schedule is set for stock market trading, depending on the specific region or international exchange.
It is well known that the stock market has limitless potential regarding the volume of assets available. One can trade international shares in various sectors such as high-tech, cybersecurity, defense, aeronautics, and much more. With LegacyFX, users can trade CFDs on stocks, primarily from sectors like transportation, energy, technology, chemical industries, and more. The major differentiation with this type of trading though is that investors do not hold the actual stock asset itself, but rather trade on movements of the stock based on pre-established contracts. Opposingly, while the foreign exchange offers a sizable number of currency pairs, including majors, minors, and exotics, this market is a bit more limited as one can only trade globally recognized currencies. LegacyFXprovides the ability to trade 14 minor pairs, 18 major pairs, and 17 exotic currency pairs.
When comparing forex and stock trading strategies, we should mention that numerous forex trading strategies, such as scalping, swing trading, and day trading, aim for short-term yields. On the other hand, focused stock trading strategies are less common as this market depends heavily on long-term positions.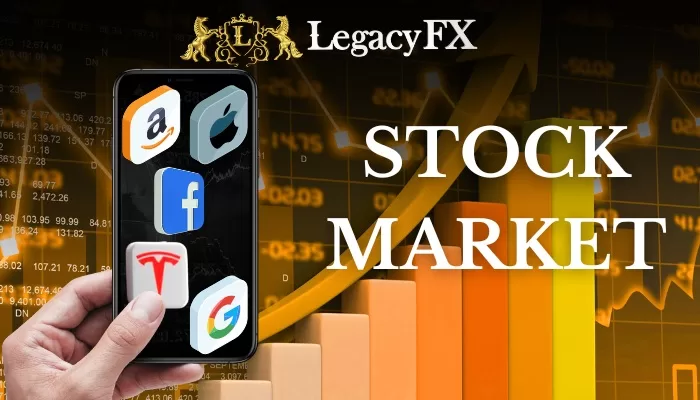 Now that we are aware of the key dissimilarities between stock and forex trading, next we will explore the correlation between these two types of financial markets.
Experts cite the global recession of 2008 as an illustration of this. Investors noticed a trend between the Nikkei stock index and the USD/JPY currency pair. Yet, in this example, the correlation between these two financial markets is an inverse one. This is because when the Nikkei dropped in value, it was interpreted as a sign that the Japanese economy was weak. At the same time, the US Dollar strengthened against the Japanese Yen.
Another similarity between the forex and stock markets is that they are two of the most traded financial markets due to their historical volume, volatility, and abundant educational resources available on how to trade each field. With such a surplus of resources, it is sometimes challenging to choose which assets to start trading.
Finally, we will give a few details regarding the advantages of trading either forex or stocks with LegacyFX.
Forex advantages are:
No governmental, exchange, or brokerage fees.
Typically, less than 0.1 percent transaction cost.
No need to issue trades through central banks or regulatory bodies.
The foreign exchange market is open from Monday to Friday, 24 hours.
Stock advantages are:
The low minimum deposit requirement.
No requirements or restrictions on the amount of capital needed to day trade.
No execution fees.
The following advantages of CFD trading are superior to traditional trading.
First, trading stocks and shares on CFDs give investors access to more underlying assets due to the high leverage available. Contrary to traditional brokers, CFD brokers do not charge trading commissions.Third, it is up to each investor to decide how much money to invest since there are no requirements or restrictions on the amounts of capital per day traded or the number of traders per account. Finally, with LegacyFX, CFD trading can start with as low as $1,000 initial investments.
Thanks to technological and internet advancements, practically everyonecan participate in theexpanding range of markets. Though it will be one'strading strategy, risk tolerance, and goals that will ultimately determine if they choose forex or stock trading. Stocks are unquestionably not thebest option for those unable to trade during normal market hours and seeking faster yields. On the other hand, forex offers many opportunities for short-term traders who enjoy ademanding environment.
If you are interested in investing in one of these markets, click here.
***Not investment advice or call-to-action to engage (or not) in any transaction on part of LegacyFX. All content herein is for educational and communicative purposes only. Some information, data, and/or services are obtained from third parties.All offeringsstated herein refer to services depicted on the domain-https://int.legacyfx.com; which is geared towardclients outside the EEA.