How to Protect Your Facebook From Being Hacked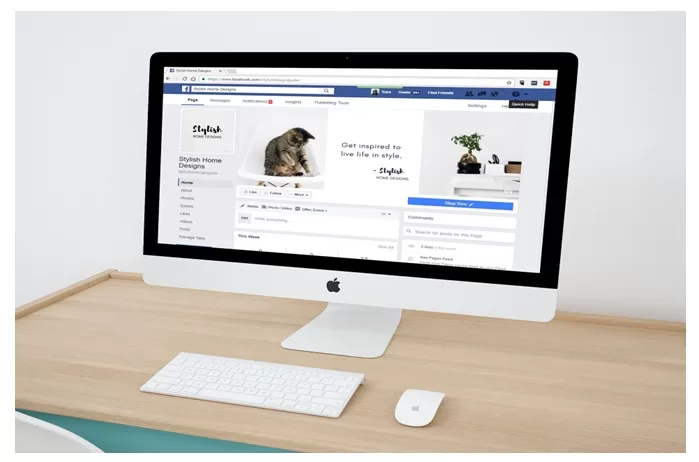 If you're like most people, you probably use Facebook daily. It's a great way to stay in touch with friends and family all over the world. But did you know that your Facebook account is vulnerable to being hacked?
Hackers can access your account and steal your personal information, which can be used for identity theft or other malicious purposes. Fortunately, there are some simple steps you can take to protect your Facebook account from being hacked.
Reasons for hacking Facebook accounts
There are a thousand and one reasons why hackers try to gain access to someone's Facebook account.
Some of these include;
To gain access to your friends and network
To leverage existing trust in your connection
For corporate espionage
To achieve relationship sabotage
For blackmail purposes
To gain value from your account
To play a practical joke and much more!
Ways to protect your Facebook account from being hacked
Some of the ways you secure your account  from hackers are going to be discussed under the following sub-headings;
Password protection
Facebook security features
General caution
1. Password protection:
One of the major ways of protecting your Facebook account from cyberpunks is by password protection. This entails being careful with anything password related. You can password-protect your account by trying one of the following security tips.
Create a strong password
Your password should be easy for you to remember yet difficult to figure out. To create strong and unpredictable passwords, always include upper and lowercase letters, numbers, and symbols in your password.
Avoid using dates of birth, names of spouse, children, or pets instead consider using acronyms from a sentence eg. "Jack and Jill went up the hill to fetch a pail of water" could become "JaJwuthtf1pow!!!".
Yeah, I don't think anyone can easily figure that out.
Do not use "remember password" features on your devices when logging in
When devices prompt you to remember passwords and you accept, it automatically saves your password on the device for future use. This can give people unauthorized access to your account especially when you log in on a strange device.
Avoid using the same password on different websites;
Try to have different passwords for various websites and apps. Having the same password makes it easier for hackers to access your account once they figure out one.
Use password manager;
Using separate passwords for different websites makes it challenging to remember all your passwords. To track this effectively make use of password managers like lastpass to save your passwords.
Change your passwords periodically;
Try to change your passwords every six months or less and remember to update them on your manager.
2. Facebook security features:
To secure your account, use Facebook security features like;
Enabling login alerts on your device;
Login alerts like the name imply send you an alert to notify you of a login, especially from a new device, browser, or location.
Set up two-factor authentication;
This activates an extra level of security by requesting a security code when you log into your account using an unknown device or browser. This code usually arrives by phone number or email. However, make sure to hide your information because hackers can use Facebook to find someone by phone number for free. If they get ahold of your number, they can spoof it, and reroute the authentication message to their devices.
Always log out on devices and computers:
Make sure you log out after using your Facebook on devices that are not yours. If you can also log out from your device to know you are secured in case it falls into the wrong hands.
3. General Caution;
Application of general cautions like following the under-listed guidelines can save your Facebook account from being hacked;
Be careful when clicking on links:
Be careful of clicking links you are not sure of even those from your friends after all nobody is immune to hacks. Malicious links tend to contain "too good to be true" giveaways or promos eg. Win a $1,000 cash prize!!! Click on this link to register etc.
Do not accept random friend requests;
Sometimes hackers create fake accounts or mimic friends' accounts to befriend people, they use this to send malicious messages and even tag you to posts that will lead you to be exposed.
Clear your browser;
Always clear your browser to avoid strangers accessing your information through your history. To achieve this you can follow the steps in the screenshots below
Use your block buttons for suspicious people;
Once you receive suspicious links or messages promising you the impossible if you click on them, do your Facebook account a favor by using your block button to avoid being cajoled into clicking malicious links.
Install anti-malware programs;
Malware weakens security tools and helps cyberpunks gain access to your account. You can make use of some of these anti-malware programs eg. Trend micro, ESET, etc
Do not share your login details
Needless to say, do not share your Facebook login details with anybody including friends through texts or chats. Remember, your friend's account might be under the control of a hacker who might just use it to try and gain access to yours too!
We thank CellTrackingApps for sharing their best anti-hacking tips with us. Practicing these tips and following the guidelines will prevent or make it extremely hard for hackers to gain access to your Facebook account. We hope you enjoyed the article and that it was helpful!