How to Pick a Suitable Essential Oil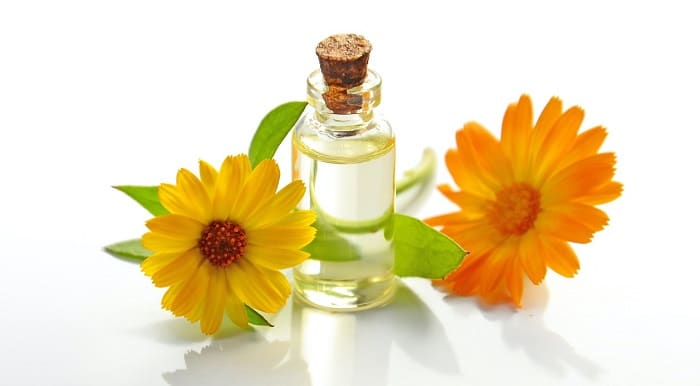 The use of alternative medicine has been gaining popularity over the past few years as people turn to other ways of relieving and alleviate their ailments and illnesses. One of the most popular methods of such treatments is the use of essential oils.
So, what are essential oils? Essential oils are made of natural compounds that are extracted from plants. These compounds often contain aromatic scents that contain the essence of the plant. Often, these extracts have beneficial properties for your skin, hair, and healthcare. Essential oils have also been developed for a unique type of therapy – aromatherapy, which features the use of essential oils to improve both the physical and emotional health of a person. However, not all essential oil companies are reliable. For example, although they are well-known in the market, doterra's reviews aren't all positive.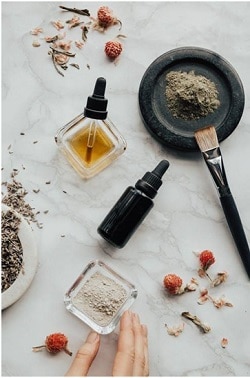 Here is some basic knowledge that you should keep in mind before using an essential oil:
Use a carrier oil when you want to apply essential oils on your skin. These carrier oils such as coconut oil or plant oil help to dilute the essential oil suitable for your skin.
Test for allergies using a patch test. Test the essential oil on a small area of your hand just to check for any sensitivity to the oil. Plants can contain allergens.
Do not take essential oils orally unless specified by a certified doctor. Most essential oils can be toxic if taken orally, so consult your doctor if any essential oils recommend you to.
Look out for pure essential oils. The market is flooded with artificial essential oils which would not confer the same health benefits to you. Make sure you are getting the real essential oils and not perfume oils.
What kinds of essential oils are there?
There are many different kinds of essential oils that give different benefits to you. Some people may have a liking for specific smells and scents, and there are so many different scents out there in the market that you can definitely find one that suits you. Here are some of the more common scents you can easily find on the market.
Lavender
Lavender is one of the most popular essential oils as it has a range of health benefits, such as helping people to relax and sleep better and also help in alleviating headaches. Applying lavender essential oil on your skin can also help to reduce any itchiness and swelling from insect bites. However, it may not be suited to some people as people who are more sensitive can develop headaches and vomiting after breathing it in. It can also cause skin irritation on people with sensitive skin.
Chamomile
Chamomile is also one of the more sought after essential oils due to its floral and herbal scent which gives a calming effect to those who use it. This essential oil has also been found to be useful in treating inflammations and skin eczema. However, as usual, people who are sensitive to certain flowers such as daisies, marigold, and ragweed should not use this essential oil as it can potentially be harmful.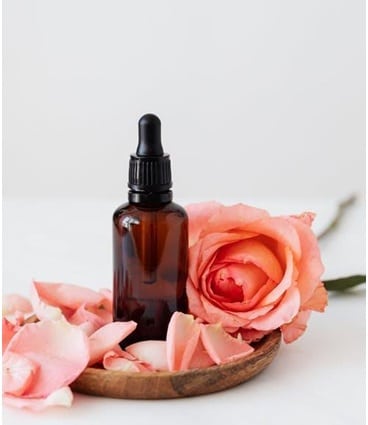 Rose
The rose is known to help people with anxiety issues, to help relieve any anxiety and calm the mind. It can also help with improving acne and skin issues. To prevent any skin irritation, you should dilute the essential oil with more carrier oil when using it to apply on your skin.
Hyssop
Hyssop is a sweet-smelling herbal scent that is often used on the skin to help with scarring and decrease inflammation. It has healing properties to heal any recovering wound. However, pregnant women or people who have had seizures before should not be using hyssop essential oils.
There are many different kinds of essential oils with different scents and properties in the market. Take your time and find one that suits and brings health benefits that are specific to your areas of concern in order to bring out the best in these essential oils.
Accessories to pair with your essential oil
Now that you have found an essential oil that suits you, it is now time to find accessories that can help you to further enhance your essential oil experience.
Carrying case
A small case to bring along your favorite bottles of scents can help you to travel light and easy, and yet have your oils to bring comfort at any time of the day.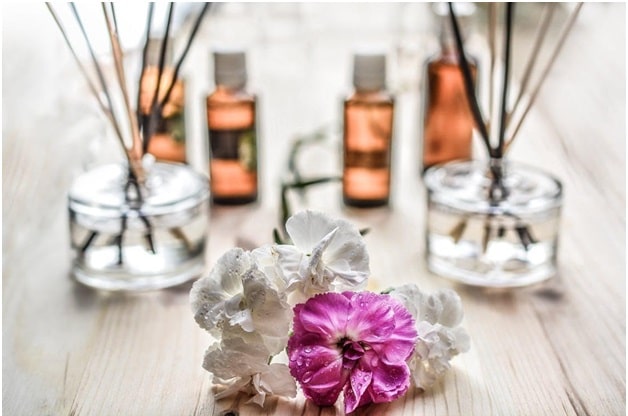 Diffuser
If you are looking to use the scent for your house, a diffuser would be good to ensure your house would be properly energized with your favorite scent. Car diffusers are also available for those who spend long periods of time traveling in their cars to ensure a smooth and comfortable ride.
Necklace
There are also fashion accessories which allow you to bring your aromatherapy on the go, and everywhere you go. You just have to place a few drops of your favorite scent on the necklace, and you will be good to go for the day. The necklace also allows for a change of a scent, if you feel like changing up your scent for the day.
Droppers and accessory bottles
For those who like DIY projects, you can consider using glass bottles to store your essential oils, and mix them up in different combinations to get your personal unique scent. Do remember to store them in dark-colored glass to increase the shelf life and effectiveness of the oils.
Notes to bring home
Although there is still much scientific evidence needed to ascertain and support the benefits that essential oils bring about, there is no harm in exploring a new area of health. With that being said, it needs to be done in a safe way, such as ensuring that you dilute your oils in carrier oils before applying to your skin, and not to ingest the essential oils orally as they could be toxic to your body.
However, the field of essential oils and its health benefits remains popular and attractive as it can provide a wide range of benefits, from improving skin conditions to making your house smell great and alleviating daily headaches and discomfort.