How to Outsource Your App Development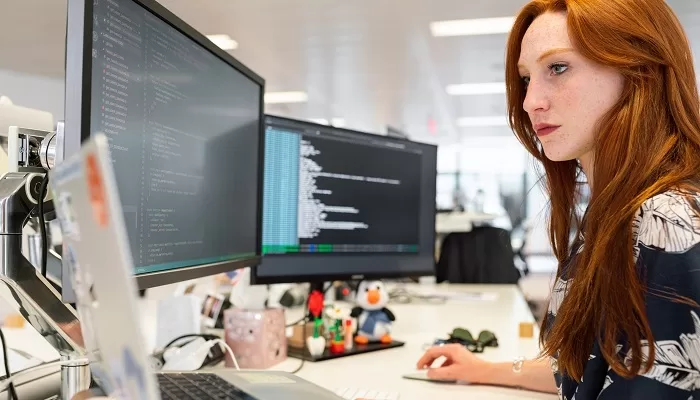 From start-ups to large global companies, many businesses are beginning to outsource their app development process to gain a competitive advantage.
By outsourcing, you can potentially reduce project costs, shorten the time to market, and enhance the quality of your apps.
How to Find Outsourcing Companies and Freelancers
You could outsource the whole construction of apps or outsource parts of the development.
For example, you could use free automation testing tools like those from TestProject to ensure your app is bug-free and functioning without error while outsourcing other elements like creating user interfaces.
There are numerous professional companies and freelancers available that have the expertise to handle your specific app development requirements, but you need to ensure you find the best ones.
In addition to taking the cost of development into consideration, you should check what experience and credentials the outsourcers have.
There are two main places to find outsourcers. You can use B2B directories or freelance platforms.
Compare different companies or freelancers to find the best outsourcer for your needs.
Read Reviews and Get Recommendations for Potential Outsourcers
Once you have compared different outsource companies and freelancers, you can whittle down your list to a few you are considering hiring. Then, find out more information about each to make a more informed decision.
It is pivotal that the company or person you hire not only has the expertise and experience required but is also trustworthy and has a good work ethic.
Your first port of call should be looking at online reviews. By checking out feedback about outsourcers you are considering working with, you can find out how well they do their jobs and if they go above and beyond expectations.
It is also a good idea to ask the companies or individuals you are thinking of using to supply you with the contact information of past or current clients, so you can ensure the outsourcer is recommended, first-hand.
Interview Potential Outsourcers and Ask the Right Questions
The next step is to spend some time interacting with the outsourcers you are considering hiring for your app development.
You should treat this stage the same as interviewing someone for a job. Make a list of the skills, experience, qualifications, and attributes you want your outsourcer to have and ask appropriate questions to find out whether they tick your boxes.
You also need to ensure that the outsourcing company or freelancer will be transparent during the app development process and you need to determine how the results will be delivered.
Furthermore, you must know things like what communication and management tools will be used throughout the duration of the project and ensure you maintain the rights to intellectual property.
Other things to check are whether the outsourcer has experience in developing apps for your industry. If the outsourcer has, ask to see a portfolio with examples of similar projects.
The Benefits of Outsourcing App Development
We have touched on some of the benefits of outsourcing your app development, but let us take a closer look.
First off, as long as you follow the above steps, you will be able to find top talent. That means you can be assured you have an outsourcer on board with extensive expertise and experience. In turn, that means there are fewer problems and you get the results you desire.
Typically, outsourcing app development can be cost-effective too because you lower overheads; especially if you hire a professional outsourcer from a region where pay rates are less, such as an offshore country like India.
Another major benefit of outsourcing app development is you do not need to micromanage the project, which would take a lot of effort and time. And as everyone knows, time is money.