How To Generate Leads And Convert Them For Free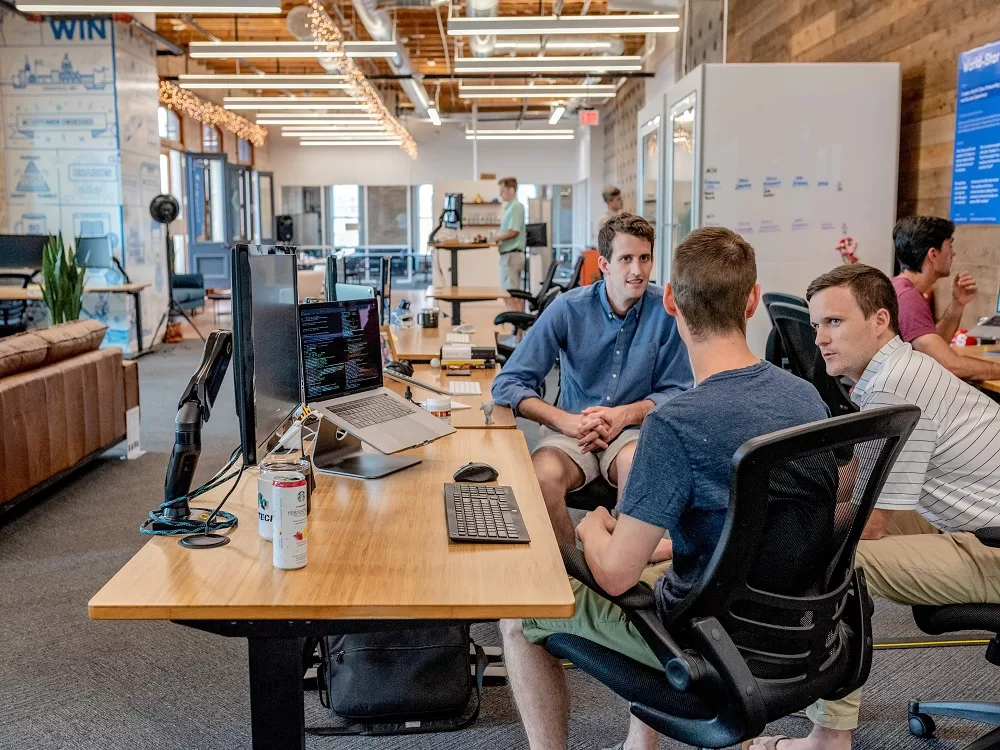 Lead generation is usually the talking point of any marketing outreach. It deals with the process of arousing people's interest in your product or service such that they contact you or even end up buying it. Lead generation helps a business generate traffic, which will further convert these leads into repeat customers.
Who needs free leads, and why?
Leads are the lifeline of any business, as, without them, companies won't make money. This is why many organizations treat leads as the most valuable asset in existence and consider lead generation a priority. Besides, you can never have enough leads, which makes many marketers and sales reps look for new methods of generating leads for free.
Apart from marketers and sales representatives, other people who need to generate free leads are:
beginning entrepreneurs
early-stage startups with low budgets
new and existing business people when researching a new niche and testing their hypothesis
companies that want to optimize or restructure their promotion budgets
recruiters
social researchers, etc.
Many might complain about the quality of free leads, but in a real sense, all leads are equal. As long as they are in any stage of your sales funnel, they can be converted.
Free methods of generating leads and converting them
1. Use cold outreach
Of course, you might have heard of cold calling, the popular telemarketing tactic where sales reps will pick up the phone to call potential customers and try to convince them to buy their product.
However, cold outreach has experienced a modern twist to this conventional marketing strategy with a touch of personalization and a focus on prospects' quality. Nowadays, it can be done using email and a preferred social media network.
With an increasing demand for leads, we always want to collect more information about them, nurture them, and convert them into customers. Freemium versions of lead generation tools, such as Snov.io, can be useful in achieving this.
With their help, you can:
Create a database of contacts and verify them
First, you need to identify your ideal customer. Then, build a list with your potential clients' contact details and ensure it's validated. Verifying your database will help improve your outreach effectiveness, decrease your bounce rate, and increase email deliverability.
Nurture and convert leads
Nurturing leads involves engaging your ideal customers and providing relevant information to support them throughout the buyer's journey. This is where email drip campaigns come into play.
Study market rivals
The competitive analysis deals with finding out what your competitors are doing. It involves collecting and analyzing information that can predict the actions of your rivals and stay ahead.
Grow and streamline processes
Lead generation and automation tools make every process go seamlessly without getting involved at every juncture. It also helps your business remain competitive, save time, reduce errors, and remove workflow steps.
2. Promote useful content on social networks and add a lead capture form on your Facebook page
Social media is a cost-effective and organic method of leveraging your lead gen and engaging with the audience. Create unique and valuable content for your social media posts, provide a timely response, and interact with your readers on a personal level.
Then, intelligently implement your CTA buttons and include a lead capture form on your Facebook page or posts. You should also carefully fill in your profile and adjust all the settings to direct your leads to your landing page. Besides, it's possible to convert leads in direct messages.
3. Organize webinars
Webinars can be of different types and formats, such as audio-video conferencing, exclusive audio presentations, and other web streaming services. They enable you to easily reach out to many people with different backgrounds without any geographical restriction and provide an opportunity to convey your messages in real-time.
Webinars are also effective in educating your prospects about what to expect from using your product or service and developing a solid relationship that will prove that you are a leader in the industry. Finally, they can be reused. You can repost webinars on your blog or use them as a lead magnet to generate traffic and interest among your potential leads.
Curious how to promote your webinar on social media? Check out here.
4. Use lead magnets to your website
Lead magnets are free pieces of downloadable content that attract your potential customers to your opt-in form. Marketers offer them in exchange for leads' contact information. Lead magnets are crucial for your business because they form a bridge from awareness to trust, boosting conversion. They also offer a solid ground for your audience where they can decide if they want your products and services before opting to make a purchase.
5. Start guest blogging
Guest blogging provides mutual benefits for both the guest blogger and the website hosting the guest content. You can use it to establish your brand as an authority in your industry, build relationships with other popular leaders or guest bloggers, and position your brand in front of a new audience. Guest blogging can also help build your domain authority by posting links on high authority domains and exchanging high-quality links with other bloggers.
6. Ask happy clients for feedback and references
Every business aims to not only please their customers but also keep them loyal to their brand. You can achieve this by asking your clients what they think about your service. The opinions that they provide about their experience with your company can be used to adjust your services and meet their needs accordingly. Such feedback is also crucial in managing customer trust and satisfaction, improving products and services, and retaining clients.
7. Optimize your website
Organic search is a significant component of a brand's website performance and a vital part of the buyer's funnel. SEO increases the visibility of your website on search engines, making it easy for your potential customers to locate you and putting them one step closer to making a purchase. This can be achieved by optimizing your website and its content, as well as backlinks and citations relevant to the brand's industry.
8. Use analytics to boost UX
Typically, analytics is used to gain insights into marketing tactics. But it's currently used by specialists to improve usability and user experience, which has been effective in design and research.
In simpler terms, great UX is essential because it attempts to fulfill the user's needs, which eventually boosts conversion. It also aims to implement positive experiences that keep users loyal to your brand's products and services. Furthermore, it enables you to define the buyer's journey on your website.
Wrapping it up
Lead generation involves attracting potential leads to your website and convincing them to make an offer. The more leads you generate, the more chances you have of making more money.
You just need to discover the best performing lead magnets, implement marketing automation, interact with your prospects through email marketing and social media, and utilize freemium tools to generate quality leads.
Although it might look difficult, with the appropriate tool at your disposal, you have nowhere else to go but up.
Author: Tamara Zhostka is the chief editor at Snov.io, who is working her finger to the bone to make sure you get the freshest insights from the marketing world. She is always happy to share valuable tips with marketers and entrepreneurs.