How Have POS Systems Revolutionized Retail Businesses?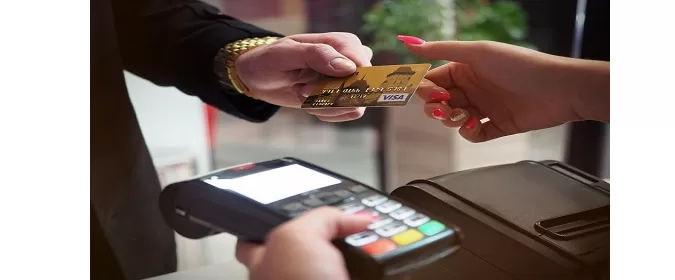 Rise and grind: It's the mantra for a host of retail business managers around the nation.
Whether you own your operation or you're managing a franchise location, you're the one in charge of a massive list of tasks, from daily chores to weekly employee scheduling to tax season busywork — not to mention any emergencies that could pop up at any time. If you run a coffee shop, the "grind" is probably even literal.
But it was once far more difficult. Before the advent of cloud-based POS software, managers needed to manually document everything on paper, working out employees' hours or sales percentages with calculators. Today, the major tasks of running a retail or restaurant business can all be handled online, bolstered by automation.
Granted, it was a slow revolution. Microsoft Windows launched its first POS software in 1992, and it took until 2002 before the first cloud-based application was introduced.
In the years since, POS software has taken over. It's now the most essential software tool for any retail business, capable of handling all the major aspects of running a business. And most top POS providers are rolling out new features all the time.
Here's a quick look at the best benefits of a modern POS solution.
Sales and Inventory
The acronym "POS" stands for "Point of Sale," a term for when the customer pays for their sales at the checkout counter.
Employees can use a POS interface to quickly select the products a customer is buying, automatically calculate the total cost including taxes and discounts, and print or email a receipt.
This helps the manager as well, since the POS will register each sale and track which inventory items might be getting low. Notifications can be set to automatically ping a manager when something needs to be restocked — if you sell food items, this is where a good restaurant POS stands out, as it can track the individual ingredients used in each dish sold.
Employee Management
Despite the name, a POS system does a lot more than just sales and inventory tracking. It's like how we still call our smartphones "phones" even though we're a lot more likely to use them for texting or checking Instagram than for a telephone call. One important ongoing task that POS helped make far easier? Employee scheduling.
Employees need to work a set number of hours every pay period, and tracking them manually was once a challenging effort. Now, it's a breeze. POS software can let managers know how many hours each employee has remaining to work. Plus, employees will log in and out, letting the software track their total hours worked as well as identifying the highest performing employees by sales.
Loyalty Programs and Gift Cards
Rewarding regular customers is a great way to build a loyal core audience and potentially bring in new customers through word of mouth. Once again, these programs were difficult to run before POS emerged with a dedicated software solution. Managers would have needed to track each customer's purchase history manually. Now, the cashier can just enter a phone number or scan a card, letting the software add the appropriate discounts or points towards future discounts.
Gift card programs are similar to loyalty programs. If your POS system supports the process, you can offer gift cards for an upfront sale. Support for gift cards is considered a premium POS feature, and many of the biggest brands won't include it in their basic plans. It's definitely worth trying out, though you may not find it brings in enough income to justify running it.
Marketing
POS systems can even handle many businesses' marketing needs, gathering email addresses during the checkout process and compiling a database of customers who have opted-in to receive emails about upcoming promotions and coupons. Once you've built up an email list of thousands, you'll always have a way to draw back customers with a new promotion.
Reporting
All the data that your POS software collects day in and day out won't go wasted. You can generate daily, weekly and monthly reports with any good POS system.
With these reports in hand, a manager will be able to spot long-term trends that might otherwise be invisible. Which day of the week sees the most customer traffic? Which items sell out the fastest? Which customers tend to buy the most? Which employee sold the most consistently across the past twelve months? All these questions can be answered with data, and they'll help any manager make smart decisions that can streamline their entire operation.
Conclusion
Sales, inventory, employees, marketing — they're all essential to running a store. With a POS system, they're all easier than ever to track and manage. The shift towards POS systems started over a decade or so ago, but we're calling it now: This is the single most useful software system that any small business owner can adapt to.