How to Find Your Dream Job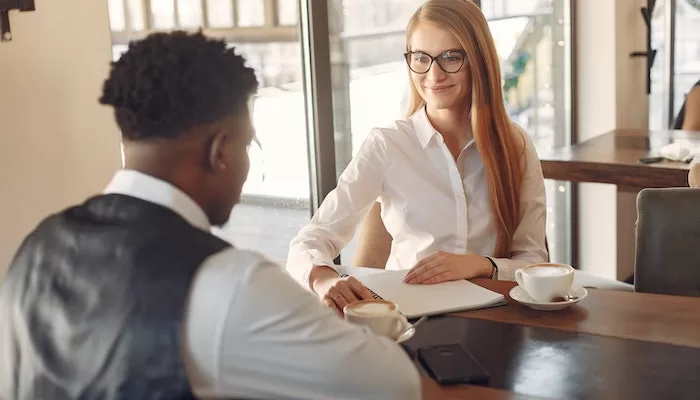 People can have different interpretations of what constitutes a dream job, as the concept is highly individualized. For most people, finding a career that seamlessly blends their individual passions and skills with their desired lifestyle is of top priority. It allows them to be fulfilled in their professional lives while still maintaining personal satisfaction.
Ideally, your dream job should make you feel challenged but not overwhelmed. It should provide adequate compensation, employee recognition, and other benefits such as flexible scheduling or remote working options to make balancing your work and personal life easier. If you're fresh in the employment market and feel stuck between your standard job and finding your dream job, here are some tell-tale signs to help you.
Clarify Your Goals
Knowing what you're looking for in a career is the first step to achieving success. For those seeking a fulfilling and rewarding job, it's important to take the time to define your professional goals and create a plan of action.
Analyze yourself and determine what matters most in a job. Do you value creativity? Do you want to make a difference? Or are you motivated by recognition or personal growth?
By understanding your strengths, weaknesses, interests, and ambitions, you can create targeted goals that will help guide your search for the right position. Also, utilize resources like online tools or career counselors to develop strategies that align with your professional aspirations.
Research Careers and Companies
Start by making a list of career paths that correspond with your skills, interests, and passions. Take into account any certifications or degrees required for certain positions as well as your geographic preferences.
After creating an initial list, keenly research each option to determine if it is truly the right fit for you. Look at company reviews from current or former employees, read up on their mission statements and values and analyze the work environment they promote. Also, consider how their roles might help you grow professionally or even personally.
Finally, explore how competitive the industry is. Investigate employment trends within that field and find out what types of salaries most companies typically offer.
Writing a Resume & Cover Letter
Your resume should be tailored to fit the job you are applying for. Ensure it has the right keywords, relevant work experience, and education that match closely with the job description. It's important to include accomplishments and quantifiable results from previous positions that demonstrate your ability to fulfil the role responsibly.
When writing a cover letter for your dream job, you will want to focus on what you have done and how this experience translates into succeeding in the new role. Explain why you're passionate about this specific position and the unique skills or qualifications that could help you excel at it. Make sure to keep it concise yet persuasive so that hiring managers can quickly understand why they should hire you.
Networking and Connections
Networking and connections are an essential part of any job search, as it allows you to tap into the wider job market and create relationships. Establishing strong networking ties can open up a range of opportunities you may not have otherwise considered, helping land that dream job faster.
In a competitive job market, building personal contacts can give you an edge over others who might be applying for the same role. The key to successful networking is finding the right people in your industry or sector, as these individuals usually have insider knowledge on upcoming positions or useful advice when starting.
Make sure to follow up on those initial conversations with emails or phone calls afterwards, as this will help keep relationships strong.
Building Your Skillset
Investing in yourself and learning new skills will make you more marketable and attractive to employers recruiting for specific roles. As part of this process, it's vital to identify which skills you need and how you will acquire them.
Whether this means taking a course or doing online research, there are plenty of ways to develop your knowledge base without spending too much money or time.
It's also important to refine existing skill sets and develop new ones that are applicable to the role you're applying for by attending workshops or online courses if necessary. Make sure your resume reflects all of these new elements so employers can easily recognize them when reviewing applications.
Leverage Social Media Platforms
Social media provides an excellent avenue for connecting with potential employers, researching potential companies and opportunities, and networking with other professionals. From LinkedIn to Twitter to Instagram, there are a multitude of platforms that allow you to showcase your skills and experiences while also engaging with recruiters.
LinkedIn is considered the premier professional platform for job seekers looking to build their online presence and connect with others in their field. It allows you to create a profile that highlights your work experience and educational achievements while giving recruiters an insight into who you are as an individual.
Conclusion
Making a dream job a reality takes time, dedication, hard work, and commitment. Unfortunately, many people give up on finding it without putting in the effort. Nothing ever falls into an individual's lap, so it may be quite difficult to push yourself without the right strategy. Your efforts will definitely be recognized as long as you stay positive and committed to your goal.