How Does a Real Estate Bridge Loan Work?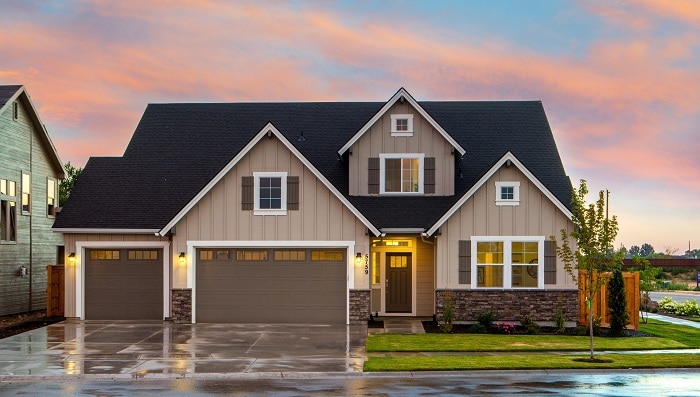 When you make the decision to sell your home, the first thing on your mind is likely finding a new house. For many buyers, making an offer on a new home before their old one sells just isn't an option. Without cash up front, finding the money to make a down payment on the new house just isn't possible. That's where a real estate bridge loan can make a difference.
What Is a Real Estate Bridge Loan?
A bridge loan is a short-term loan issued to help buyers cover the cost of a down payment on a new home before they close on their old house. This loan makes it possible for buyers to make a move on their dream property more quickly. Residential bridge loan lenders issue these loans to give buyers more flexibility. Instead of having to sell your old house and move into a short-term rental while you look for a new house, you're able to find a new home while you're waiting to close on your old property. This can save you time and hassle during an already stressful process.
How It Works
When you take out a real estate bridge loan, you're essentially borrowing against the equity in the house you're selling. As with most real estate hard money loans California, lenders look at the value of the property you're selling when deciding how much they're willing to lend you. The more valuable the property is and the more you've paid the conventional mortgage down, the more they'll lend you.
Like most private money loans, the property itself secures the loan. This means if you fail to repay the loan by the end of the term, you risk losing the property or, at best, face hefty fines and penalties. Once you sell the house, you'll be able to pay off the loan in full with the proceeds from the sale. Keep in mind that you may still have to use your savings to cover the full repayment amount.
Since these loans have short repayment terms, most also have high-interest rates. Depending on the amount of equity you have in your old home, the interest rate you're charged and the origination fees associated with the loan, you may have to pay some of that amount out of pocket. That said, once you pay the loan off, the lender will close your loan and any collateral you posted will be yours to keep.
When Is It a Good Idea?
Ultimately, applying for a real estate bridge loan isn't for everyone. If you have other ways to secure down payment assistance, it's best to try those first. State-sponsored down payment assistance programs, loans from family members and even conventional loans can have lower interest rates than bridge loans and other hard money loans California. However, if your credit score is on the low end and you don't think you could qualify for a different form of financing, a bridge loan is a good option.
If you're struggling to come up with a down payment for your new home while waiting for your old one to sell, a bridge loan is a great choice. Just make sure to review the loan's terms and fees before you accept the money.