How Do You Recognize a Good Online Broker?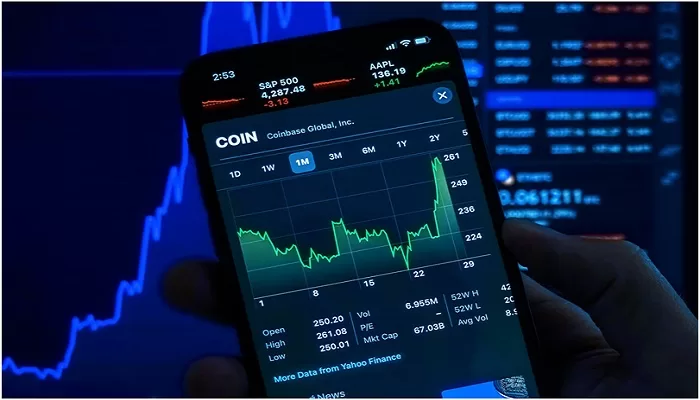 Handling your finances online can be stressful. The distance and anonymity over the internet make it necessary to be especially careful when choosing the services you use. This is especially true when it comes to trading on the stock market. Investing itself is risky, and we don't need to add to the risk by selecting an untrustworthy online service. Here's how to find a good, trustworthy online broker.
Online Brokers – What Are They, and Why Do You Need Them?
When we are talking about online brokers, we are not talking about a person with this job title. It has become a term for digital trading platforms.
These services offer you an app or browser access that gives you entry to the stock market. By using the user interface, you can buy and sell assets. The broker is the middleman between you and the market, and realizes the actions you order via the app.
This way, the broker opens the stock market to regular citizen who want to invest to increase or secure their capital. With the right background knowledge, we can build a successful portfolio and increase our revenue.
Who Offers Online Broker Services?
Online trading apps can be offered by multiple providers. Typically, you can divide them into three groups. Each individual broker differs slightly in their prices, tools, available markets and assets, and service scope. On a review site for online brokers, like Trusted-Broker-Reviews, you can find an overview over the different options.
The three providers of online trading services are:
Branch Banks – Brick-and-mortar banks often offer a trading platform in tandem with close personal advisors. They are typically focused on steady and safe long-time gains.
Online Banks – Online or direct banks are modern alternatives to branch banks. They do not have brick-and-mortar banks for you to visit and get advised at. This makes their services more flexible and mobile, and often cheaper.
Online Brokers – It is not just banks who can offer trading services. Online brokers are independent financial firms that focus on their trading platform exclusively. They typically have the most specialized options that also allow for risky short-term-oriented speculations.
What Makes an Online Broker Great?
There are several directions you should look when you are trying to determine the quality of an online broker. Here are the most important factors:
The Security
When you are using your personal and financial data online, you need to make sure you are not using a scam service. Good online brokers can be identified with two helpful tools:
their license and regulations: Are they being regulated by an official financial institute?
their service quality: What do review sites say about the service?
A broker can be licensed and secure, but still pay little attention to the user experience. Reviews are a great way to determine which licensed service goes the extra mile and leaves its users highly satisfied.
The Service Scope
Online brokers can offer several services and tools. At a base level, they:
let you open a depot: The depot is similar to a regular bank account, but instead of holding your money, it specifically functions as a storage for the stock market assets you own. Often, the broker offers other accounts in tandem, that will allow you to retrace your actions or collect and access your revenue.
let you open or close orders: You can choose assets and enter into the user interface how much you want to buy or sell, similar to regular online stores.
Additionally, the service scope can add other functionalities, like:
financial advisors
statistics and background knowledge
social trading: When social trading, you can pick a successful portfolio from another community member and imitate its actions.
special features, like stop-loss functions: They allow you to predetermine when a position should be closed automatically to avoid uncontrolled losses.
If you can make your investment choices yourself, it is enough to pick a broker that gives you market information to analyze yourself. If you would rather be advised, some online brokers offer a more personal guidance or social trading functionalities.
Asset & Markets
The trading app you select decides which markets and assets will be available to you. Not every trading platform allows you access to international markets, for example, while others only provide you with a limited selection of asset types.
Some online brokers are specialized in different fields of trading, like forex trading, crypto trading, or binary options. When you have specific trading goals and strategies in mind, it is important to choose the broker that allows you to trade accordingly.
For example: Not every broker allows OTC (over the counter) trades. If you want to use binary trading strategies, you will need these, however. Additionally, some countries have banned the use of binary trading, thus brokers with their licenses do not allow this kind of method. Your interest in binary trading will therefore be a limiting factor on the services available to you.
Conclusion
Online brokers give us access to the stock market. Even as a regular person, we can use them to invest on the stock market, built portfolios, and increase or secure our capital. To speculate successfully, you will need a trustworthy online broker.
You can find good brokers by looking for licensed and regulated services. They have proven themselves to be secure platforms. Additionally, review websites will help you determine which brokers have a great user focus. Next to these resources, the kind of trading strategy and your goals are deciding factors over which broker is the right one for your specific use.