How Can Small Businesses Save Without Compromising On Quality?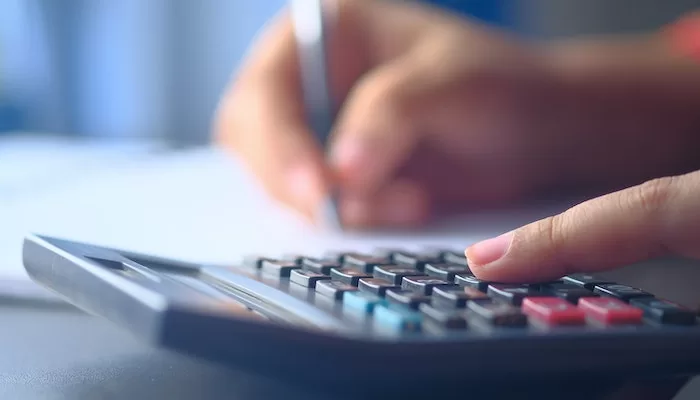 Costs are rising and businesses across the globe are looking to reduce spending. Balancing the books is challenging enough for small companies, but in the aftermath of a pandemic, it has become increasingly difficult to stay afloat with inflation rates high and the cost of materials and energy rising. In this guide, we'll explore some steps businesses can take to save money without compromising on quality.
Staffing
Paying staff wages is a significant outgoing for most small businesses. Companies need teams to operate efficiently and effectively, but often, there are alternatives to hiring full-time, permanent employees. If your business is growing, for example, but you're trying to cut costs, it's worth considering other avenues. One option is to outsource. Outsourcing involves working with third parties and it enables you to access skills and services you don't have in-house. Rather than employing individuals and paying them a wage and covering the cost of recruiting, training and onboarding, you pay an agency a monthly fee. Popular tasks and services small businesses outsource include IT support, digital marketing, logistics and accounting.
Another option to explore if you don't want to offer full-time or permanent contracts is to hire part-time or temporary staff. This is an excellent option for seasonal businesses and companies that experience surges in demand. Many retailers and hospitality businesses hire extra staff in the run-up to Christmas and over the festive period, for example. Hiring people on a short-term contract enables businesses to capitalise on rising demand for products and services without worrying about paying wages during quieter times.
Solutions like hiring a virtual assistant have also become more popular. Virtual assistants take on a wide range of jobs and tasks, freeing up time for company owners and their core teams. These services are often more affordable and flexible than hiring employees and they can also boost efficiency.
Working remotely
Working remotely was starting to become more common before the pandemic, but lockdowns and periods of restrictions accelerated the growth of remote operations. Many businesses across several sectors switched to working from home. In some cases, this isn't a viable, long-term solution, but for many companies, it worked well. Employees enjoyed greater flexibility and businesses were able to save money. If you run a company and you can operate remotely, you could save a substantial amount of money by embracing remote or hybrid working models in the long term. Consider the potential savings if you didn't renew an office rental contract, or your staff no longer had to attend in-person meetings in different cities or countries on a regular basis, for example. If you pay for expenses, including travel to and from the office, journeys to meetings, events and conferences and accommodation for overnight stays, you could cut costs dramatically by switching to remote working.
For many businesses, hybrid arrangements work well. Employees can enjoy the best of both worlds and companies can reduce spending. To make this work, you could look into options like using hot-desking facilities, renting a meeting room once or twice a month or renting cheaper, smaller business premises.
Improving your marketing strategy to boost ROI
If you invest money in marketing campaigns, it's natural to want to see results. Marketing can make an incredible difference to sales figures and brand awareness, but not every campaign delivers. If you're spending money on campaigns and you're not achieving objectives or hitting targets, take steps to optimise ROI (return on investment). Identify key goals, define your target audiences and use market research to gather information about your ideal customer and your main competitors. If you don't have marketing experts in-house, consider outsourcing. Working with experienced teams can help you to elevate campaigns to create and convert more leads and get more for your money. Marketing experts may recommend using different techniques or targeting customers via new platforms, for example. They can also analyse data and use tools to highlight weaknesses and make improvements.
Prioritising existing customers
Many businesses go all-out to impress new customers when trying to increase sales and maximise profits. There's nothing wrong with looking for new clients, but it should never come at the cost of losing loyal customers. Prioritise existing customers and go the extra mile to look after them and encourage them to stick with you. Research shows that loyal customers are more likely to spend more than new clients. They can also help you to enhance your reputation and lure new customers in by leaving positive reviews and recommending the business to others. Studies suggest that returning customers spend 67% more than new customers on average.
Finding the best deals
One of the simplest and most effective ways for homeowners to save money is to shop around for the best deals. The same rules apply to business owners. From service costs and utilities to buying products and materials, it's hugely beneficial to shop around, compare prices and make savings where possible. If you can shave costs across your expenses, you could save a vast amount of money over the course of the year. Buy in bulk to lower unit prices, negotiate with suppliers and take advantage of promotions and incentives on products and services you buy frequently. It's worth getting quotes from other companies before renewing contracts or agreements. Sometimes, new customers get more for their money. If you want to stay with the same provider or supplier, but you've found a lower price, contact them and see if they will match the offer. Try to focus on deals that offer the best value for money.
Small businesses all over the world are facing challenges. Costs are rising, and it has become increasingly difficult to balance the books. If you run a company, and you're looking to reduce spending and maximise profits, it is possible to save without compromising on quality. Consider outsourcing, adjusting staffing arrangements and using services like a virtual assistant and embrace remote working models if they work for your business. Optimise marketing ROI, prioritise existing customers and shop around to find the best deals and offers.